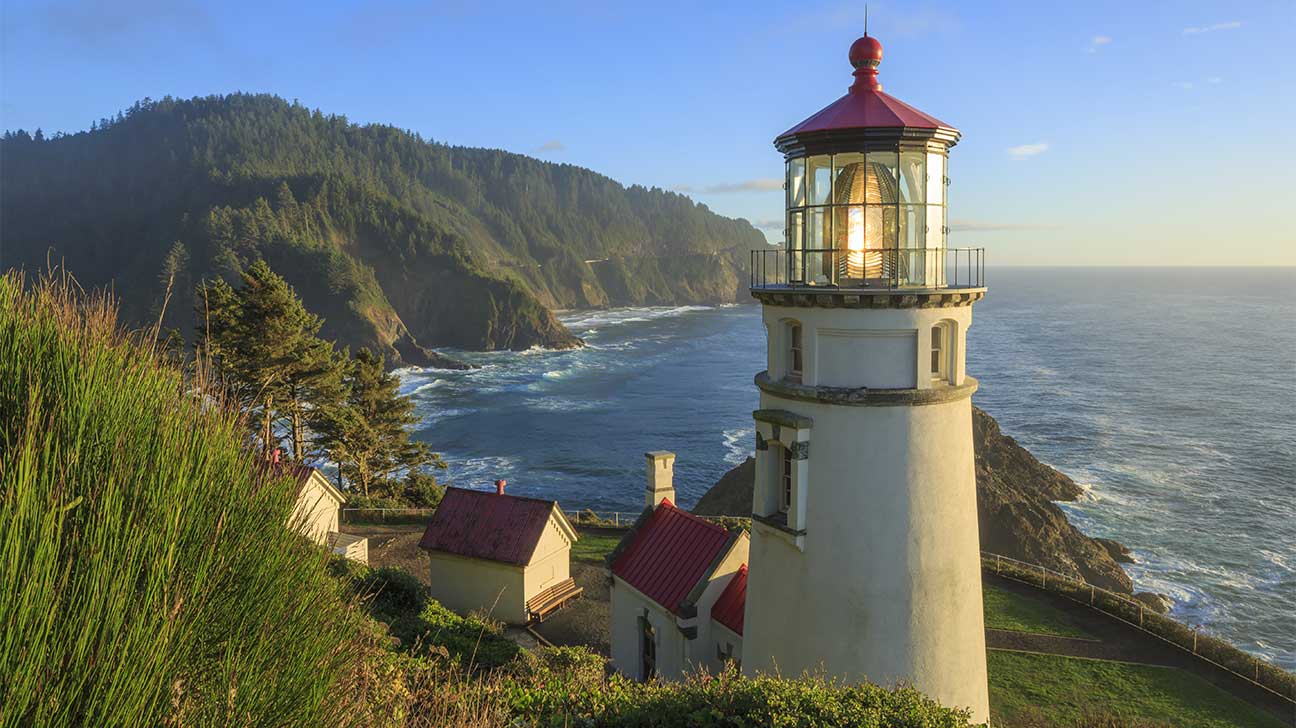 Finding free addiction resources can be a challenge, but they are out there. If you or someone you love require treatment for substance abuse, you can find affordable help in Oregon.
Don't let cost be a barrier to getting mental health and behavioral health treatment. You can get counseling, drug and alcohol abuse treatment, and much more for free or at a low cost.
Not all rehab facilities in the state of Oregon extend free and low-cost services, but there are several that do, and they offer a range of financial assistance options.
List Of Free Rehab Centers In Oregon
There are many options for affordable substance abuse treatment in Oregon.
We've included rehab centers that accept Medicaid, offer free treatment, or provide clients with financing tools like sliding fee payment scales.
The treatment centers in this list are supported by:
accreditation
high Google ratings
positive client reviews
evidence-based methods of treatment
other important criteria for selection
1. Acadia Healthcare Comprehensive Treatment Centers, Multiple Locations
With several Oregon locations, the Acadia Healthcare Comprehensive Treatment Centers can provide medication-assisted treatment to many populations in Oregon.
Drug and alcohol treatment here can be covered by Medicaid and Medicare.
Methadone maintenance, counseling services, and more are supported by:
Joint Commission accreditation
accreditation from the Commission on Accreditation of Rehabilitation Facilities (CARF)
membership with the National Association of Addiction Treatment Providers (NAATP)
Location and contact information:
1160 Liberty St. SE
Salem, OR 97302
(888) 873-8187
Find the right treatment program today.
Call to be connected with a treatment specialist. 100% Free and Confidential.
(844) 617-2040
2. Adapt Integrated Health Care, Multiple Locations
No one is turned away for an inability to pay at Adapt Integrated Health Care. They accept the Oregon Health Plan and offer a sliding fee scale for individuals based on their income.
Drug and alcohol addiction treatment services include:
medical detox
residential treatment
intensive outpatient treatment
group and individual therapy
Location and contact information:
621 W Madrone St.
Roseburg, OR 97470
(541) 672-2691
3. Hilltop Behavioral Health Clinic, Oregon City, Oregon
Outpatient mental health and substance abuse treatment programs are available here for adults, children, youth, and families.
Clients can obtain free treatment services at Hilltop Behavioral Health Clinic with Medicaid. They also provide a funding program for those who are uninsured.
Treatment here is backed by:
positive Google reviews and client ratings
evidence-based treatment
The adult substance abuse treatment program features:
trauma-informed therapy
six to 12 months of treatment
drug testing
Location and contact information:
2051 Kaen Rd.
Oregon City, OR 97045
(503) 655-8471
4. Oregon Integrated Health, Multiple Locations
This is a network of health care providers in Oregon with three mental health treatment locations in Eugene, Portland, and Florence.
Oregon Health Plan, Medicare, and HealthShare clients are all welcome at this treatment center.
Trusted features of Oregon Integrated Health include:
evidence-based treatment
a 4.5-star Google rating for the Portland location
Location and contact information:
1427A NW Flanders St.
Portland, OR 97209
(503) 972-0235
5. Wallowa Valley Center for Wellness, Enterprise, Oregon
This recovery center offers a range of mental health and substance abuse services, including outpatient programs (OP), dual diagnosis treatment, aftercare, and others.
Free treatment is available at this mental health services provider with Oregon Health Plan.
Wallowa Valley Center for Wellness has:
positive client reviews
evidence-based treatment
recognition as a Certified Community Behavioral Health Clinic (CCBHC)
Location and contact information:
606 Medical Pkwy.
Enterprise, OR 97828
(541) 426-4524
How You Can Get Free Addiction Treatment In Oregon?
To get free drug addiction treatment, you should apply for some form of funding from the government or locate a treatment facility that offers financing.
With the above two options, you should be able to get your drug treatment program fully or mostly covered.
Oregon Medicaid
Apply for Oregon Medicaid (​​Oregon Health Plan) to get free healthcare. This public health insurance program covers nearly the full cost of services, with some small copayments.
Copays up to $3 per service may be necessary for prescription drugs and outpatient visits.
However, those enrolled in a managed care plan will not be charged a copay, so you'll get those services fully covered.
Block Grants
You can get free substance abuse services with government funding, including grants.
In Oregon, you can apply for the Mental Health Block Grant and the Substance Abuse Prevention and Treatment Block Grant.
These support prevention, treatment, and recovery services for individuals who are uninsured or underinsured.
Non-Profits And Charities
Free addiction treatment programs are also available at non-profit organizations and charities, such as faith-based programs.
These drug abuse service providers get donations and government funding, which can be used to cover clients' treatment costs.
They may offer sliding scale payment plans and scholarships.
Selecting A Free Rehab Center In Oregon
Now that you know your financing options for addiction recovery programs, it's time to select the right treatment program.
Make sure your program checks the following boxes:
offers the type of treatment program you need (i.e. inpatient or outpatient)
provides the level of intensity you require (i.e. once weekly, or several days weekly)
accepts your funding source
Free Treatment Services In Oregon
When you choose a free drug and alcohol rehab program in Oregon, you'll be able to get a variety of types of treatments for substance use disorders.
Services Covered By Oregon Medicaid
In Oregon, Medicaid covers inpatient programs, outpatient treatment, and other treatment options. Oregon Medicaid does not cover residential treatment.
Some services covered under Medicaid, depending on your health plan and provider:
early intervention services
outpatient treatment
inpatient treatment
medication management
case management
partial hospitalization program (PHP)
family counseling
drug tests
mental health treatment
FAQs For Free Addiction Treatment In Oregon
Below we've answered a few of the questions and concerns you may have before starting a free rehab program in Oregon.
❓ What Is The Typical Length Of Stay For A Free Drug Rehab Program?
✔️ Depending on whether you're using Medicaid or another financing option, your rehab stay may last up to 90 days. Some programs may last longer.
❓ How Is It Possible To Get Free Addiction Counseling In Oregon?
✔️ Find a counseling center or addiction treatment program that accepts Medicaid, grants, or can provide clients with their own financing programs.
❓ What If I Can't Find Free Treatment In Oregon?
✔️ If you can't find a program that's fully covered by Medicaid or other funding means, you can find a low-cost program that offers treatment on a sliding scale based on your income.
You may also search for affordable treatment outside your area, as there are many free and low-cost options throughout the U.S.
Find Free Rehab In An Oregon City Near You
If you'd like more information on drug and alcohol rehab centers in an Oregon city near you, call our helpline today or browse rehab centers by city in the list below.
Published on October 4, 2021
This page does not provide medical advice.
See more
Article resources
Free Rehab Centers aims to provide only the most current, accurate information in regards to addiction and addiction treatment, which means we only reference the most credible sources available.
These include peer-reviewed journals, government entities and academic institutions, and leaders in addiction healthcare and advocacy. Learn more about how we safeguard our content by viewing our editorial policy.