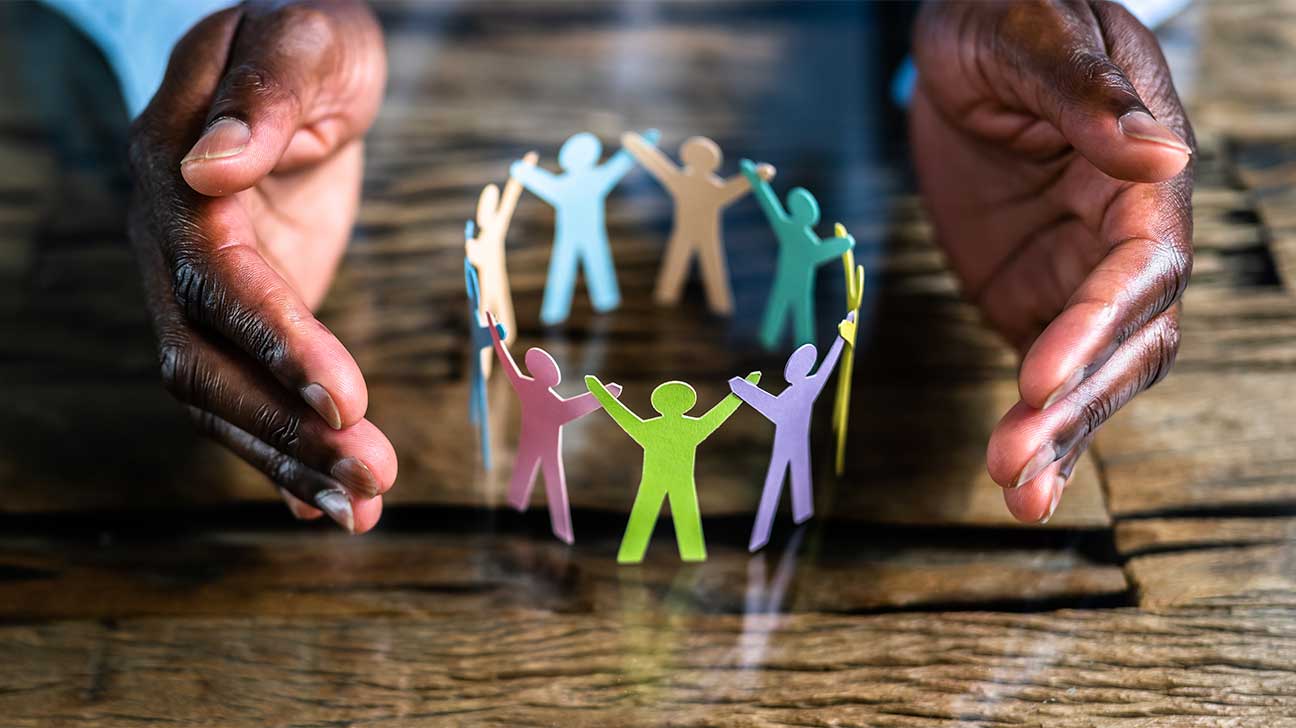 Sober living facilities provide a supportive environment where you can adapt to a drug-free lifestyle.
You may enter a sober living home after inpatient treatment or concurrently with outpatient treatment as part of an extended approach to substance abuse treatment.
During your stay, you will have the benefit of sharing space with like-minded people. Together, you can learn the skills you will need to establish yourself and live a fulfilling life.
What Is A Sober Living Home?
A sober living home is a residential space where people who are recovering from addiction are able to focus on the recovery process without the additional strain of securing housing.
If you have been unemployed, homeless, or simply don't have a residential space ready after inpatient treatment, a sober living option can provide stability at a vulnerable time.
Types Of Sober Living Residences
Sober homes, sometimes called "halfway houses," all serve a similar purpose, but some options will offer different benefits based on the structure of the program.
Transitional Housing
Transitional housing is designated to help those who do not have stable housing in early recovery. These facilities are used to provide shelter while a more permanent solution is found.
Recovery Housing
Recovery housing is specifically designed to provide for people who are exiting a substance abuse treatment facility but require ongoing support. 
Government-subsidized drug and alcohol addiction recovery housing is usually limited to two years or to whenever you are able to find permanent housing on your own.
Sober Housing
Sober living homes are similar to recovery housing, but they tend to be more structured to help promote your continued recovery.
While you will not necessarily receive treatment services on-site, 12-step meetings, life-skills training, and vocational courses may be encouraged to help you rebuild your life.
What Are The Advantages Of Sober Living In Addiction Recovery?
Sober living facilities provide for your most basic needs, significantly reducing the stress that strikes many people when they first exit inpatient rehab programs.
By providing for these needs as well as access to other helpful services, sober living homes can make a big difference in your experience with addiction recovery.
Options For Continued Counseling
Sober living homes are not inpatient treatment centers, but that doesn't mean you can't receive ongoing counseling for your addiction.
Many sober recovery homes work with local outpatient programs to make sure that clients have easy access to counseling and healthcare whenever the need arises.
Community Support
No one knows what you're going through better than someone else who is also recovering from their own substance use disorder.
Sober recovery residences promote a sense of community by encouraging shared activities as you learn new habits, explore new hobbies, and develop coping mechanisms.
Housing Support
The connection between stress and relapse has been well-established. Few things are less stressful than homelessness.
Sober living programs circumvent this cause of stress and relapse by providing stable housing that provides for basic needs as you learn the skills needed to secure housing on your own.
Life Skills Training
If you have not had access to stable housing or other common advantages, some aspects of securing housing, finding employment, and managing a household may be new to you.
Some sober living programs offer life-skills training to help bridge that gap. Depending on your program, you may be able to learn about nutrition, cooking, and personal finance.
Vocational Support
Many people have difficulty finding employment after recovering from addiction. It may be the result of leaving the workforce for a period of time, past run-ins with the legal system, etc.
As a result, many sober living programs work with local vocational resources to help you find fulfilling employment that will eventually allow you to build your own support system.
Vocational classes, resume help, and practice interviews are just a few possible examples.
Relapse Prevention Services
Relapse is a common occurrence. A little more than half of all people who go through addiction treatment will relapse, and rates are higher for those who are addicted to alcohol or opioids.
Relapse can technically occur at any time, but you are most vulnerable to relapse in the first 90 days following detox. Sober living facilities recognize the risk and provide access to prevention.
Common relapse prevention services include continued counseling, support groups, and holistic therapies to promote mindfulness and stress relief.
How Long Does A Sober Living Program Usually Last?
The duration of your sober living recovery program will largely depend on the nature of the program, but it is also based on your individual needs.
Short-Term Programs
Short-term programs are usually limited to transitional housing. Transitional housing is a temporary option until permanent housing can be secured.
As a result, temporary housing can last as little as a few days or as long as a couple of weeks. Short-term programs of this type don't normally exceed one month.
Long-Term Programs
The majority of sober living programs are considered long-term.
You're generally expected to stay for at least a few months, while you learn to apply the techniques you learned in behavioral health therapy.
More often than not, sober living programs last one or two years depending on your needs and the progress you make during that time.
Other Benefits Of Sober Living
Living in a structured, sober environment has many benefits, but there are specialty programs that come with their own perks.
Young Adult Programs
Teenagers and young adults who are recovering from addiction often do better in sober living facilities that cater to their age range.
While people between the ages of 18 and 25 are by no means children, both teenagers and young adults need a community of peers to create the support they need in recovery.
These facilities are often able to offer specialized program options uniquely suited to young people who may have less experience caring for themselves.
Maternity And Family Programs
Maternity and family programs are another important category of sober living. These programs allow mothers and children or entire nuclear families to stay together.
By preserving family units, these programs provide an active incentive for the parent(s) to continue working toward long-term recovery while providing security for the children.
FAQs For Sober Living Homes
If you're unfamiliar with the concept of a sober living home, you will naturally have a lot of questions. Our team has gathered some of the most common questions below.
What Am I Allowed To Bring With Me Into A Sober Living Home?
Every sober living home will provide a suggested packing list, which will include a list of banned items.
This list may vary depending on the location, but you can generally expect that all substance abuse paraphernalia and possible weapons will not be allowed on the premises.
You should also be aware that some sober living facilities may have limitations on what electronics and other valuables are allowed on-site.
When Will I Be Allowed To Visit With Friends And Family While In A Sober Living Home?
Your ability to visit with family and friends will vary depending on the rules of your sober living home.
Depending on the location, there may be limitations on guests, and you may have a more regimented schedule with a curfew in place.
With that said, a sober living program is not the same as an inpatient program. You will have ample opportunity to meet with friends and family with relatively few restrictions.
Can I Smoke Cigarettes During My Stay In A Sober Living Home?
Many sober living homes do allow residents to smoke cigarettes outside in designated areas. This is limited to tobacco. It isn't uncommon for sober living homes to perform regular drug testing.
In any case, house rules may vary, so always check with your treatment provider.
Do Sober Living Homes Offer Prescription Drug Management?
Sober living homes are not usually equipped to offer prescription drug management.
If you are undergoing medication-assisted treatment (MAT) or any other treatment that requires regular medication, you will likely need to receive your medication off-site.
Will My Sober Living Home Provide Access To Transportation?
Your access to transportation will depend on the scenario. Some sober living homes do provide transport for residents to weekly outpatient therapy programs, religious services, etc.
As far as personal transportation goes, your sober living home may require you to rely on public transit and other local tools for getting around.
Can I Get My Own Room At A Sober Living Home?
Many sober living homes encourage residents to share rooms in an effort to build a closely knit community, but that approach isn't for everyone.
There are sober living homes that will give residents the option of choosing solo accommodations, but these are generally considered luxury options.
Do Sober Living Homes Offer Access To Aftercare Services?
Your sober living home is unlikely to offer on-site aftercare services, but many of these programs do provide easy ways to access these services in your area.
By maintaining relationships with local 12-step programs and providing transportation, your sober living program can make it much easier to find the help you need when you need it.
Find Substance Use Treatment Today
If you or a loved one is interested in choosing a sober living home, give our helpline a call today. Together, we can discuss your unique needs and find the approach that is best suited to you.
Published on October 5, 2022
This page does not provide medical advice.
See more
Article resources
Free Rehab Centers aims to provide only the most current, accurate information in regards to addiction and addiction treatment, which means we only reference the most credible sources available.
These include peer-reviewed journals, government entities and academic institutions, and leaders in addiction healthcare and advocacy. Learn more about how we safeguard our content by viewing our editorial policy.