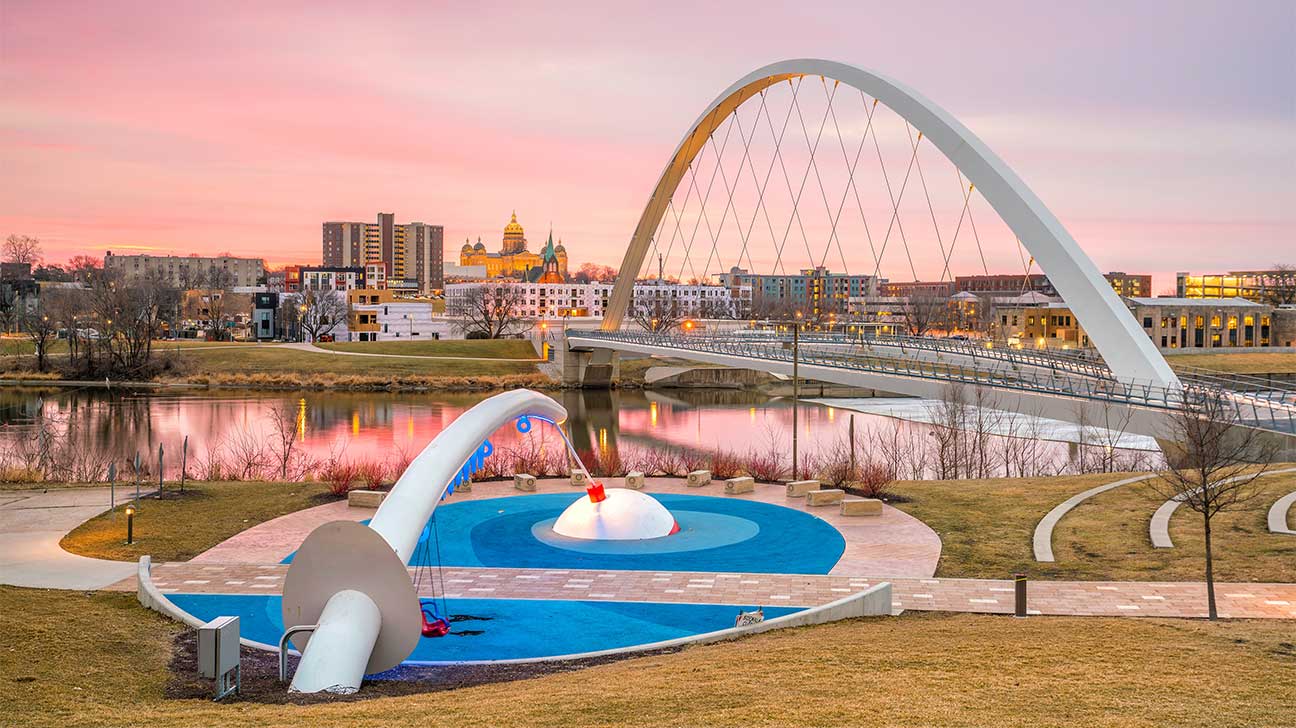 If you or a loved one are looking for free or low-cost treatment in Iowa, there are rehab facilities available throughout the state.
These free rehab programs may be funded by donations, government funds, or other means. You may also apply for grants, Medicaid coverage, and more in order to receive free addiction treatment.
List Of Free Rehab Centers In Iowa
To ensure you have the best treatment centers under consideration, we've selected programs backed by accreditation, evidence-based treatment, client testimonials, high Google ratings, and more.
1. Broadlawns Medical Center, Des Moines, Iowa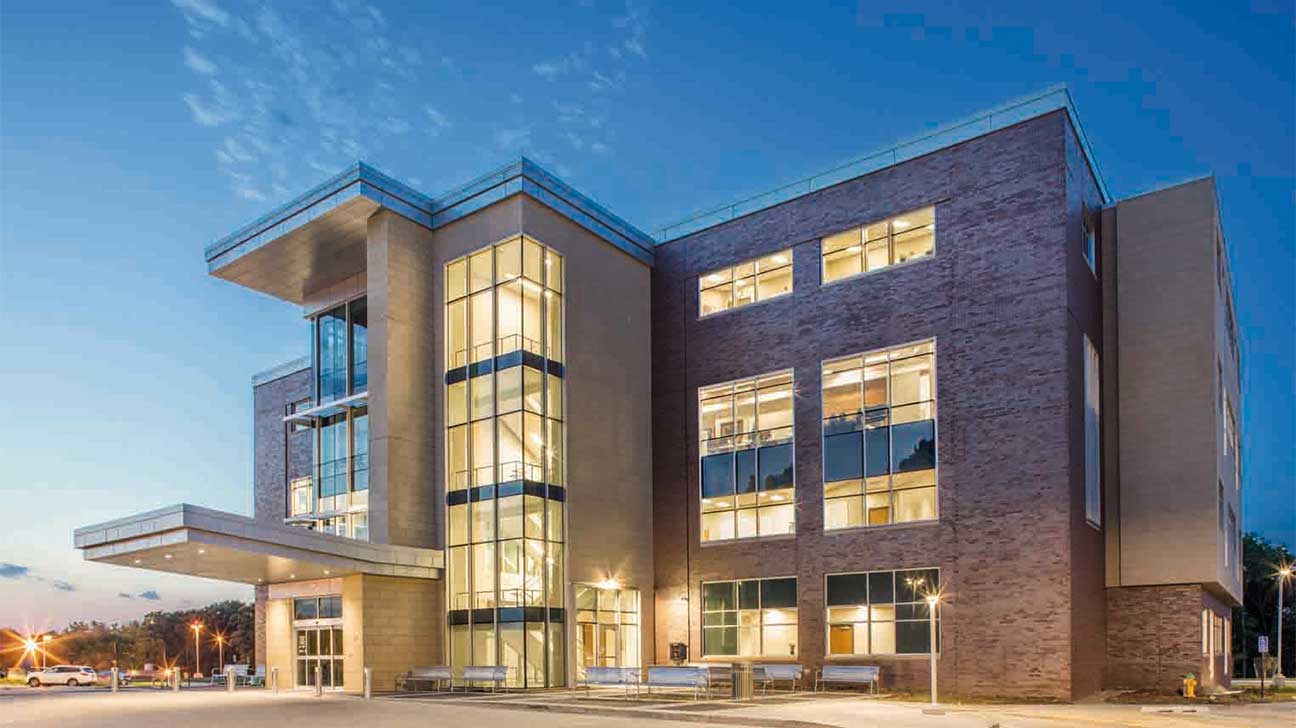 This is a drug abuse treatment facility in Des Moines, IA that accepts Medicaid health insurance.
Treatment options include medication-assisted treatment (MAT), individual counseling, group counseling, educational programming, and referral resources.
Drug and alcohol abuse treatment is backed by the following:
Joint Commission accreditation
positive Google ratings and client reviews

positive client testimonials
Broadlawns Medical Center specializes in treating co-occurring substance abuse and mental health disorders.
Get Started On The Road To Recovery.
Get Confidential Help 24/7. Call Today!
(844) 617-2040
2. Cedar Rapids Comprehensive Treatment Center, Cedar Rapids, Iowa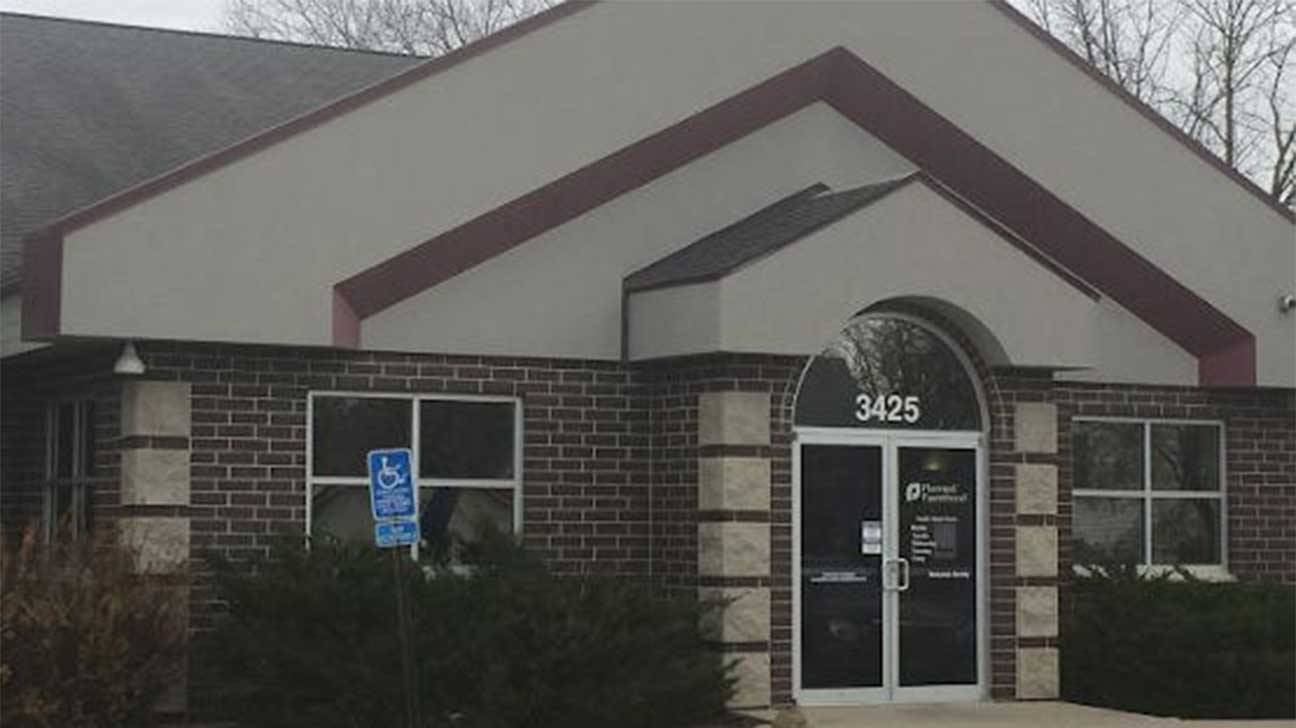 One of many treatment centers provided through Acadia Healthcare, this is an MAT center in Cedar Rapids, IA that accepts Medicaid.
A few of the top qualities featured by this MAT clinic include:
Commission on Accreditation of Rehabilitation Facilities (CARF) accreditation
Joint Commission accreditation
evidence-based treatment
partnership with the National Alliance on Mental Illness (NAMI)
3. Center For Behavioral Health, Multiple Locations
Medicaid and Medicare can cover treatment expenses at the Center for Behavioral Health, located in Des Moines and Davenport.
Treatment includes Suboxone, methadone, Vivitrol, and free screenings for drug or alcohol addiction.
Marks of quality care include:
CARF accreditation

a 3.7-star Google rating

evidence-based treatment
4. Community And Family Resources, Fort Dodge, Iowa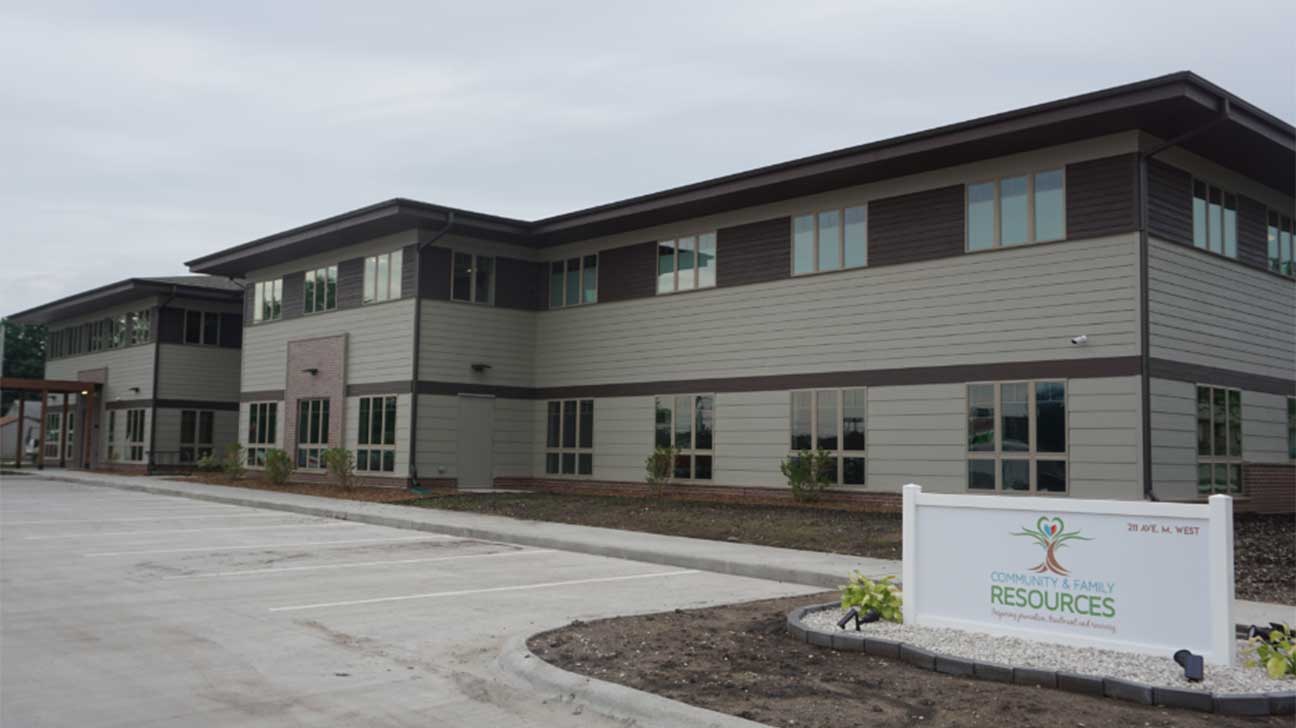 Clients can cover treatment costs with Medicaid at this addiction treatment center in Fort Dodge, IA. Some clients may also qualify for payment assistance with a sliding scale.
Alcohol and drug treatment is provided with:
prevention and education services
detox services

outpatient rehab programs

mental health services
problem gambling services
recovery housing
residential treatment
This recovery program features evidence-based methods of drug treatment and positive client reviews.
Location and contact information:
211 Ave. M W.
Fort Dodge, IA 50501
(515) 576-7261
5. MercyOne House of Mercy, Multiple Locations
MercyOne House of Mercy is available in Des Moines, Newton, and Indianola, Iowa.
Clients can pay with Medicaid or apply for financial assistance, which applies to uninsured or underinsured clients who need drug addiction treatment.
Notable qualities of MercyOne House of Mercy include:
accreditation from the Joint Commission
accreditation from CARF

a 4.4-star Google rating
Drug and alcohol treatment programs include:
standard outpatient services

intensive outpatient program (IOP)
residential treatment
Location and contact information:
1409 Clark St.
Des Moines, IA 50314
(515) 643-6500
6. UCS Healthcare, Multiple Locations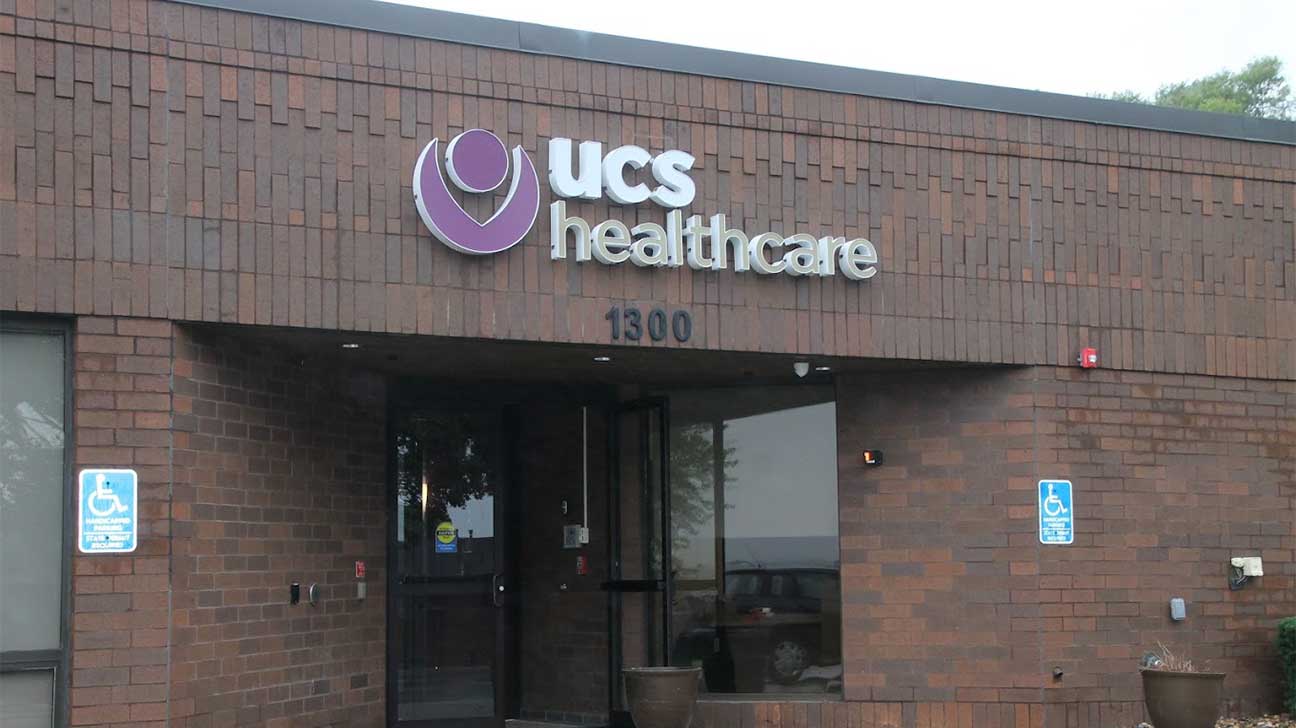 Clients can pay with Medicaid or on a sliding fee payment scale at UCS Healthcare.
Multiple substance use disorder services are offered, such as:
outpatient treatment services

continuing care
relapse prevention
group education
There are also special Spanish-speaking groups and family services available.
Effective treatment is supported by a 3.8-star rating on Google and evidence-based methods of treating drug dependency.
Location and contact information:
1300 Woodland Ave.
West Des Moines, IA 50265
(515) 280-3860
How Can I Get Free Substance Abuse Treatment In Iowa?
Free substance abuse services in Iowa can be obtained through several means, including Medicaid, government funding, and non-profit organizations.
State-Funded Health Insurance: Medicaid
Individuals and families who earn low incomes in the state of Iowa are eligible for free healthcare with Medicaid.
Depending on your health plan, you may be charged a low copay. Other than your copay, your treatment services will be covered by Medicaid.
Government Funding
Individuals and organizations in Iowa pursuing substance abuse treatment and prevention can apply for government grants and funding.
Some treatment centers funded by the state and federal government can use those funds to cover treatment expenses for certain clients with low incomes.
Non-Profit Organizations
There are charitable organizations, non-profits, and faith-based groups in Iowa that can provide free and low-cost programs for substance use disorders.
You may get the full cost of treatment covered at one of these organizations.
How To Choose The Right Free Rehab Center In Iowa
If you're not sure where to start, you can begin with your financing plan.
If you're applying for Medicaid, benefits from the U.S. Department of Veterans Affairs, or grants, verify that the treatment facility you're looking at accepts your type of financing.
Then, you can look through the services provided at that rehab center and choose a treatment plan that meets your recovery goals.
Treatment Services Offered By Free Rehab Centers In Iowa
You can get a wide range of services provided for free or at a reduced cost in Iowa. This includes outpatient treatment, inpatient treatment, and residential programs.
What Medicaid Covers In Iowa
Medicaid does not cover all behavioral health services in Iowa, so be sure to verify your benefits before enrolling in a program.
A few of the substance abuse treatment programs and services covered by Medicaid include:
inpatient treatment
outpatient treatment
intensive outpatient treatment
dual diagnosis treatment
individual and family therapy

partial hospitalization programs (PHP)

prescription medications
medical detox
FAQs For Free Addiction Treatment In Iowa
To help you or your loved one locate the right rehab program, we've answered several questions about free addiction treatment in Iowa.
Can I Get Inpatient Treatment For Free In Iowa?
There are several inpatient rehab programs covered by Medicaid and other payment assistance programs in Iowa.
Talk to the inpatient treatment center of your choice to learn more about their scholarships and grants for addiction treatment. 
Can I Get Mental Health Treatment For Free At A Rehab Center In Iowa?
Free drug rehab centers typically include counseling services on an individual or group level, which will address mental health concerns.
There are also treatment centers that specialize in dual diagnosis treatment for clients with co-occurring disorders.
Do All Free Rehab Centers In Iowa Accept Medicaid Insurance?
Find Free Rehab In An Iowa City Near You
For more information on addiction treatment centers in an Iowa city near you, you can reach out to our helpline or review the list of rehab centers by city below.
Updated on February 21, 2023
This page does not provide medical advice.
See more
Article resources
Free Rehab Centers aims to provide only the most current, accurate information in regards to addiction and addiction treatment, which means we only reference the most credible sources available.
These include peer-reviewed journals, government entities and academic institutions, and leaders in addiction healthcare and advocacy. Learn more about how we safeguard our content by viewing our editorial policy.