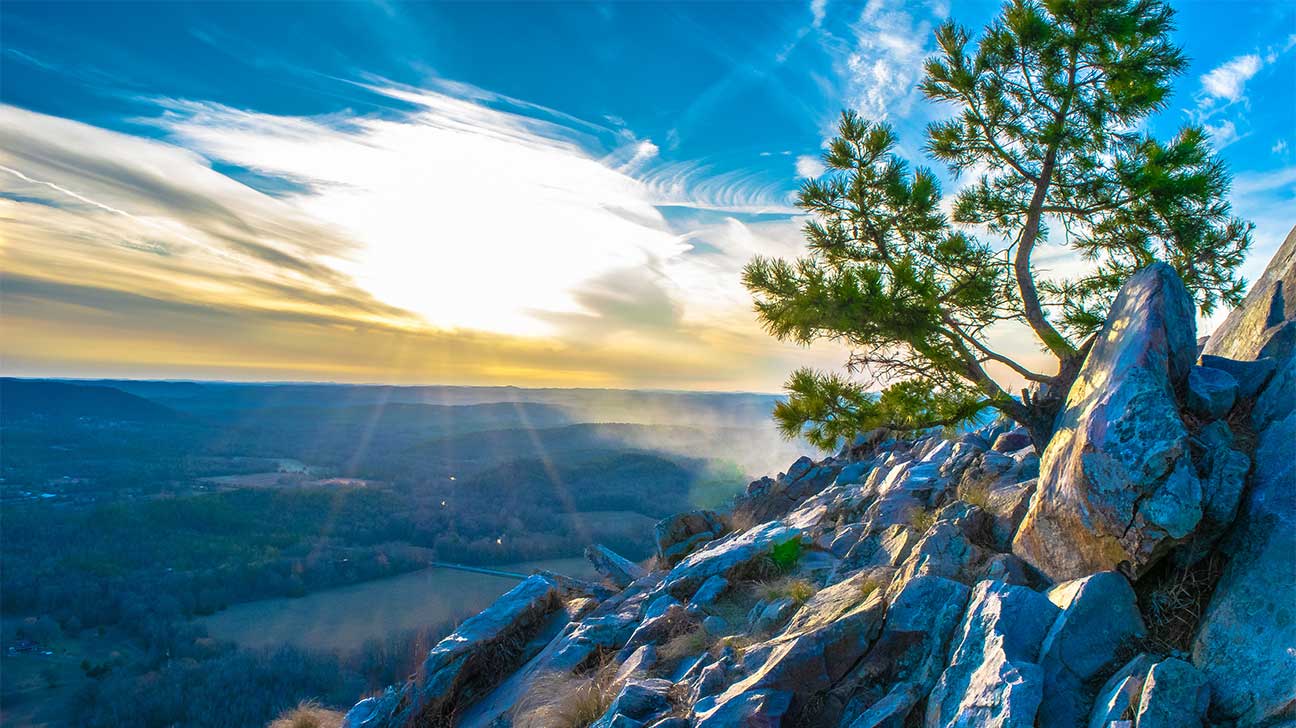 In the state of Arkansas, you can use funding from Medicaid and other government entities to cover your treatment program.
You or your loved one may also find a charitable organization that can provide no-cost treatment services, such as counseling and peer recovery.
Free treatment options include inpatient drug rehab programs, outpatient programs (OP), drug and alcohol detox, medication-assisted treatment (MAT), and more.
List Of Free Rehab Centers In Arkansas
There are dozens of treatment facilities in Arkansas that can extend free and low-cost treatment with Medicaid, payment assistance programs, sliding scales, and more.
The rehab facilities below were selected for:
evidence-based addiction treatment
accreditation
positive reviews from clients
Google ratings
certification
other important selection criteria
1. Baptist Health Recover, Little Rock, Arkansas
This substance abuse treatment program includes daily peer support groups and inpatient detoxification from opiates, benzodiazepines, and/or alcohol addiction.
Baptist Health offers the following payment assistance programs and services:
Medicaid coverage
emergency or medically necessary care for individuals regardless of their ability to pay
a 74% discount for uninsured clients
financial assistance up to 100% of billed charges
Addiction services are supported by evidence-based treatment and a 4.1-star Google rating.
Get Started On The Road To Recovery.
Get Confidential Help 24/7. Call Today!
(844) 617-2040
2. Behavioral Health Group, Batesville, Arkansas
Medicaid can be used to access free outpatient treatment for opioid use disorder.
This MAT provider is backed by the following:
LegitScript certification
client testimonials
evidence-based treatment
Location and contact information:
255 E. College St.
Batesville, AR 72501
(844) 3HELPNOW
3. Eugene J. Towbin Healthcare Center, North Little Rock, Arkansas
This is one of the many mental health clinics provided by the U.S. Department of Veterans Affairs (VA) in Arkansas.
Active duty military members, veterans, and family members can get free treatment for drug abuse with their VA benefits and Medicaid coverage.
The recovery center is backed by the following:
evidence-based treatment
4 stars on Google
4. The Guidance Center, Multiple Locations
Treatment centers are available in Mena, Waldron, Paris, Booneville, Ozark, Van Buren, and Fort Smith.
This counseling center accepts Medicaid and Medicare, and serves all clients regardless of their ability to pay.
Supporting features of The Guidance Center include:
accreditation from the Commission on Accreditation of Rehabilitation Facilities (CARF)
recognition from the National Health Service Corps
Behavioral health services include:
individual, group, and family therapy
co-occurring alcohol and substance use programs
medication-assisted treatment
community integration programs
crisis intervention
medication services
early intervention
psychological testing
Location and contact information:
3111 S. 70th St.
Fort Smith, AR
(479) 452-6650
5. Millcreek Behavioral Health, Fordyce, Arkansas
Drug addiction treatment programs at Millcreek Behavioral Health can be covered by Medicaid, Tri-care, and some out-of-state Medicaid plans.
Millcreek Behavioral Health is supported by:
partnership with the Jason Foundation
evidence-based treatment
Treatment services are available for children and teens with mental and behavioral health issues, developmental disorders, and addiction.
How To Get Free Addiction Treatment In Arkansas
You can obtain free substance abuse treatment services in Arkansas with Medicaid, grant funding, and free non-profit organizations.
Organizations that provide free addiction treatment include:
Medicaid: If you earn a low income, you should look into getting Medicaid. This can be used to cover the full cost of treatment, plus some small copays.
grants: Rehab centers may be funded by grants to offer payment assistance, or you may be able to get an individual grant from the government to cover addiction services.
donation-based treatment centers: charitable, non-profit, and faith-based organizations typically get outside financial support, which can be used to fund your treatment.
Selecting A Free Arkansas Rehab Center
When it comes time to choose a rehab program for yourself or your loved one, look for aspects of a good recovery program.
First, you should make sure that the treatment center has financial assistance or accepts Medicaid. If you can get free or low-cost treatment, you can proceed to the next steps.
The treatment program should offer the type of service you need at the level of intensity you need to meet your recovery goals.
For example, some treatment centers offer free assessments, evaluation, and counseling, but require payment for other services such as methadone dosing and detoxification.
Treatment Services Offered By Free Rehab Centers In Arkansas
Free substance abuse treatment centers may offer services such as behavioral therapy, outpatient treatment, and residential treatment.
These rehab programs are often funded by the government or provide services that must be covered under Medicaid.
Government funds will generally only be used to cover evidence-based treatments, so alternative or holistic treatments are not usually offered at free drug and alcohol rehab centers.
What Medicaid Covers In Arkansas
Arkansas's Medicaid program covers a few different substance abuse services.
With Medicaid, you can get the following services for free:
medication-assisted treatment
inpatient treatment
outpatient treatment
intensive outpatient treatment
partial hospitalization program (PHP)
FAQs For Free Addiction Treatment In Arkansas
Find more information on your treatment options for free drug and alcohol addiction treatment in Arkansas.
❓ What Other Free Services Are Available In Arkansas?
✔️ In addition to the programs listed above, you may also find a support group near you, such as a SMART recovery group or an Alcoholics Anonymous meeting.
❓ Can I Get Free Transportation Services To Rehab In Arkansas?
✔️ If you have Medicaid, you can get free transportation to your appointments at a drug and alcohol treatment facility.
❓ Will My Rehab Program In Arkansas Be Completely Free?
✔️ While you may find a free treatment program, there may be a few small expenses to go toward food, transportation, copayments, and other fees.
Some programs will cover the full cost, while others may require a few of these fees.
Find Free Rehab In An Arkansas City Near You
To learn more about addiction treatment in an Arkansas city near you, reach out to our helpline today for a referral or browse rehab centers by city from the list below.
Published on October 6, 2021
This page does not provide medical advice.
See more
Article resources
Free Rehab Centers aims to provide only the most current, accurate information in regards to addiction and addiction treatment, which means we only reference the most credible sources available.
These include peer-reviewed journals, government entities and academic institutions, and leaders in addiction healthcare and advocacy. Learn more about how we safeguard our content by viewing our editorial policy.