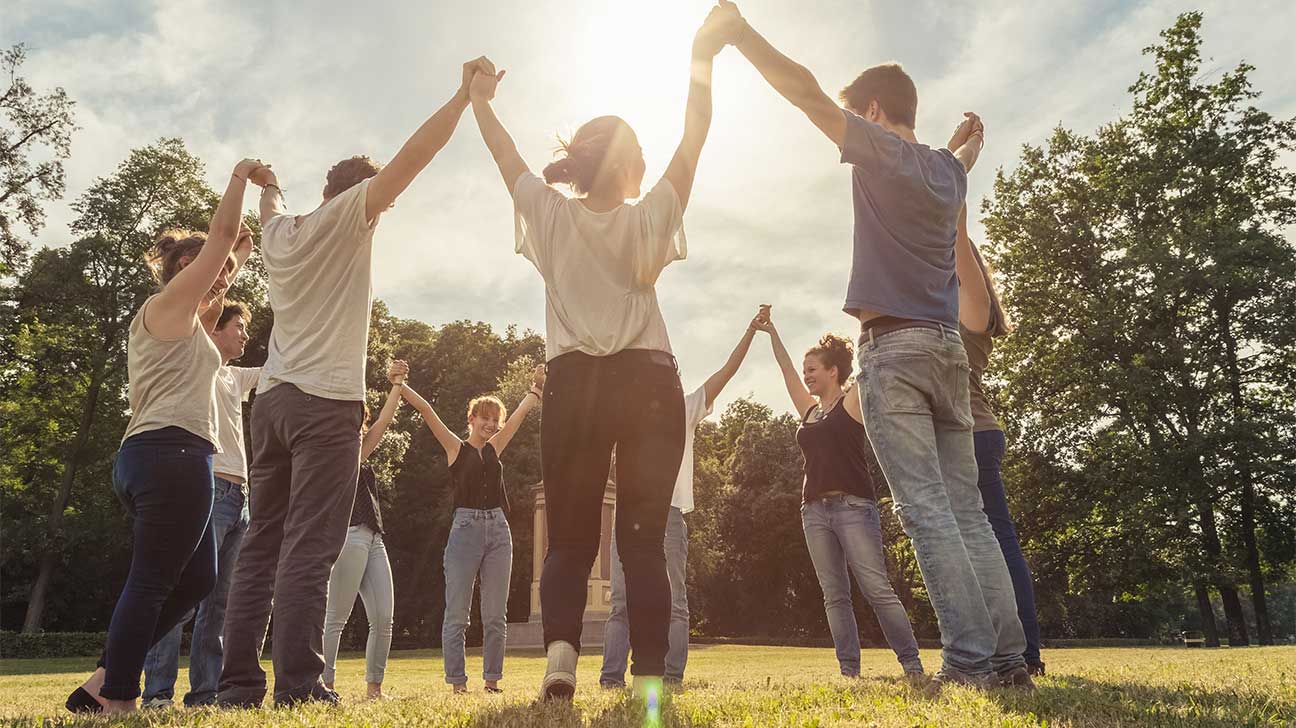 Inpatient addiction treatment includes level three and level four within the American Society of Addiction Medicine's continuum of care for substance abuse treatment.
As such, inpatient treatment provides the most intensive care for substance use disorders but across a spectrum.
To better understand what you can expect from inpatient alcohol and drug treatment, here is a breakdown of the different types of inpatient programs and what they entail.
How Inpatient Rehab Programs Work
Many inpatient treatment facilities provide 24/7 access to care at a rehab center where you will live for the duration of your treatment.
Those facilities that don't offer around-the-clock medical care typically offer full-time staff monitoring.
These programs differ according to the length of stay, the general environment, and the level of healthcare that on-site staff are capable of administering.
What's The Difference Between Inpatient And Residential Rehab Programs?
Inpatient rehab programs are typically offered in a clinical setting where you have consistent access to medical professionals. These programs are often attached to hospitals.
By contrast, a residential rehab program is usually located in a converted residential property. These comfortable accommodations still offer supervision but only minor medical intervention.
Short-Term Inpatient Treatment Programs
Short-term inpatient treatment programs can be a great option for people who need medical support for withdrawal symptoms and closer monitoring throughout treatment.
Program Length
Any program that lasts 30 days or less is classified as short-term. In some cases, they may only last a week and consist of a detox program combined with other evidence-based treatments.
Treatment Options
Medical detox programs are not always integrated into short-term inpatient treatment plans, but they are a frequent feature.
Other frequent features of inpatient treatment programs include:
behavioral health programs
complete medical care
individual therapy
naltrexone treatment
prescription drug management
Suboxone therapy
Long-Term Inpatient Treatment Programs
Long-term inpatient treatment programs offer extended care for people with severe addictions or co-occurring disorders.
Program Length
On average, long-term inpatient rehab programs tend to be about 90 days. According to research, that is how long the average person's brain takes to acclimate to sobriety.
With that said, long-term inpatient drug and alcohol treatment programs can be as short as 31 days and as long as a year in some rare cases.
Treatment Options
The treatment options for long-term inpatient care are relatively similar to those offered in short-term care. You will have access to a few additional options as a result of a longer program.
For example, treatments like drug tapering and certain types of therapy often require more than 30 days to be effective. Long-term treatment provides a better environment for those treatments.
Residential Drug And Alcohol Rehabilitation Programs
Residential addiction treatment centers provide targeted care for substance abuse in a more relaxed setting.
Your treatment team is present and able to call for emergency medical care as needed, but residential facilities are more focused on counseling and community than medical services.
Program Length
Residential treatment programs are more likely to offer long-term treatment plans with a duration of several months to one year. On average, program length is about 90 days.
Treatment Options
A residential recovery center is not usually capable of offering any complex medical treatment services, but that doesn't mean you won't have access to comprehensive care.
Common types of treatment include:
12-step programs
adolescent programs
cognitive behavioral therapy (CBT)
dialectical behavioral therapy (DBT)
dual diagnosis treatment
family therapy
group therapy
holistic therapies
prescription drug management
social detoxification
The variety of options offered through residential programs can make it a very attractive choice. However, these programs may not be well-suited to people with more advanced medical needs.
Are Sober Living Facilities Considered Inpatient Treatment?
Sober living facilities are not technically inpatient treatment. The role of sober living is to provide support and community as you transition into sober life following treatment.
Addiction treatment is not usually accessible through a sober living facility. However, you may participate in an associated intensive outpatient program (IOP) while in sober living.
Useful outpatient rehab services may include:
aftercare services
individual counseling
life-skills training
support groups
vocational workshops
FAQs For Inpatient Addiction Treatment
Inpatient addiction treatment offers stability and safety during a potentially hazardous portion of your recovery.
If you are unsure whether inpatient treatment is right for you, you can review the following frequently asked questions to better understand this level of care.
Why Should You Choose Inpatient Substance Abuse Treatment?
Inpatient substance abuse treatment may be the right choice if you need dedicated, 24/7 care as a result of a severe cravings, additional health concerns, or a lack of support at home.
If you have tried outpatient treatment in the past without much success, that could also be an indication that it's time to try a more intensive level of care.
How Much Does An Inpatient Drug Rehab Program Cost?
The cost of treatment at an inpatient drug rehab center can vary widely based on the facility and the services provided.
The average range for inpatient drug treatment without private insurance coverage is $1,000 to $30,000 for a 30-day program.
Fortunately, there are many ways to offset this cost.
With the help of your health insurance or grants through the Substance Abuse and Mental Health Services Administration (SAMHSA), it's possible to access treatment that is free or close to it.
Can I Work During An Inpatient Rehab Program?
Inpatient rehab programs require you to focus on healing. In many cases, it is not possible to continue working during the course of your treatment.
With that said, there are exceptions. People who work remotely or executives who can operate crucial aspects of business over the phone may be able to do some work during off-hours.
To find out more information, contact your treatment provider. Many rehab centers have rules around the use of electronics that could also affect your ability to work.
Can I Smoke During An Inpatient Rehab Program?
Your ability to smoke cigarettes during treatment in an inpatient rehab program will vary depending on the facility as well as your progress in the program.
Some facilities will not allow cigarettes or vapes at any time. Others may allow smoking in designated areas once you've made it through the first part of the program.
What Can I Bring To The Rehab Center?
Inpatient rehab facilities generally provide a packing list that will go over suggested items as well as the items that are not allowed.
Banned items typically include any paraphernalia that can be used for drug or alcohol use as well as anything that could be potentially used as a weapon.
There are often restrictions on electronics and other valuables.
Can I Bring My Pet To An Inpatient Rehab Program?
Pets are not usually allowed in inpatient rehab programs, but there are exceptions.
Luxury rehab centers that offer private accommodations are the most likely to make allowances in regard to pets. However, you should be aware that certain limitations may apply.
If you have a registered service animal, you should contact your preferred treatment provider to ensure that accommodations can be made.
Find Substance Use Treatment Today
If you or a loved one is in need of treatment for a substance use disorder, call our helpline. Our team can help you find the right inpatient treatment program to suit your individual needs.
Published on October 5, 2022
This page does not provide medical advice.
See more
Article resources
Free Rehab Centers aims to provide only the most current, accurate information in regards to addiction and addiction treatment, which means we only reference the most credible sources available.
These include peer-reviewed journals, government entities and academic institutions, and leaders in addiction healthcare and advocacy. Learn more about how we safeguard our content by viewing our editorial policy.