Those overcoming drug and alcohol addiction often require structured support for their recovery, which they can find at a rehab facility.
Unfortunately, treatment tends to be far out of budget for many individuals and families looking for help for their loved ones.
But in South Carolina, free rehab centers offer evidence-based addiction treatment services at low or no cost so that these resources are available to anyone, regardless of financial status.
List Of Free Rehab Centers In South Carolina
The best free rehab centers in South Carolina will offer evidence-based treatments and top credentials accreditation, certifications, positive testimonies, or other marks.
1. ALPHA Behavioral Health Center, Camden, South Carolina
This drug addiction recovery center works with Medicaid recipients and has three locations in South Carolina, including a substance abuse treatment center in, Camden, SC. 
Notable features of ALPHA Behavioral Health Center include:
evidence-based treatment

a 4.1-star rating on Google
Behavioral health and drug abuse services include peer recovery groups, community-based services, help for people in the justice system, an impaired driver program, and more.
Location and contact information:
208 King St.
Camden, SC 29020
(803) 432-6902
Get Started On The Road To Recovery.
Get Confidential Help 24/7. Call Today!
(844) 617-2040
2. Behavioral Health Group (BHG), Aiken, South Carolina
Behavioral Health Group accepts Medicaid and Medicare for addiction treatment in Aiken, SC, and Spartanburg, SC.
Drug addiction is treated here with therapy, buprenorphine treatment, methadone treatment, and Suboxone treatment.
BHG has the following credentials:
Joint Commission accreditation
CARF accreditation
LegitScript certification
3. Crossroads, Columbia, South Carolina
Crossroads accepts Medicaid and has addiction treatment centers in Columbia, SC, Florence, Greenville, Hartsville, Myrtle Beach, North Charleston, and Seneca.
This is an outpatient opioid abuse treatment provider that uses methadone maintenance and Suboxone.
Crossroads features:
LegitScript certification
high Google ratings
4. GateWay Counseling Center, Clinton, South Carolina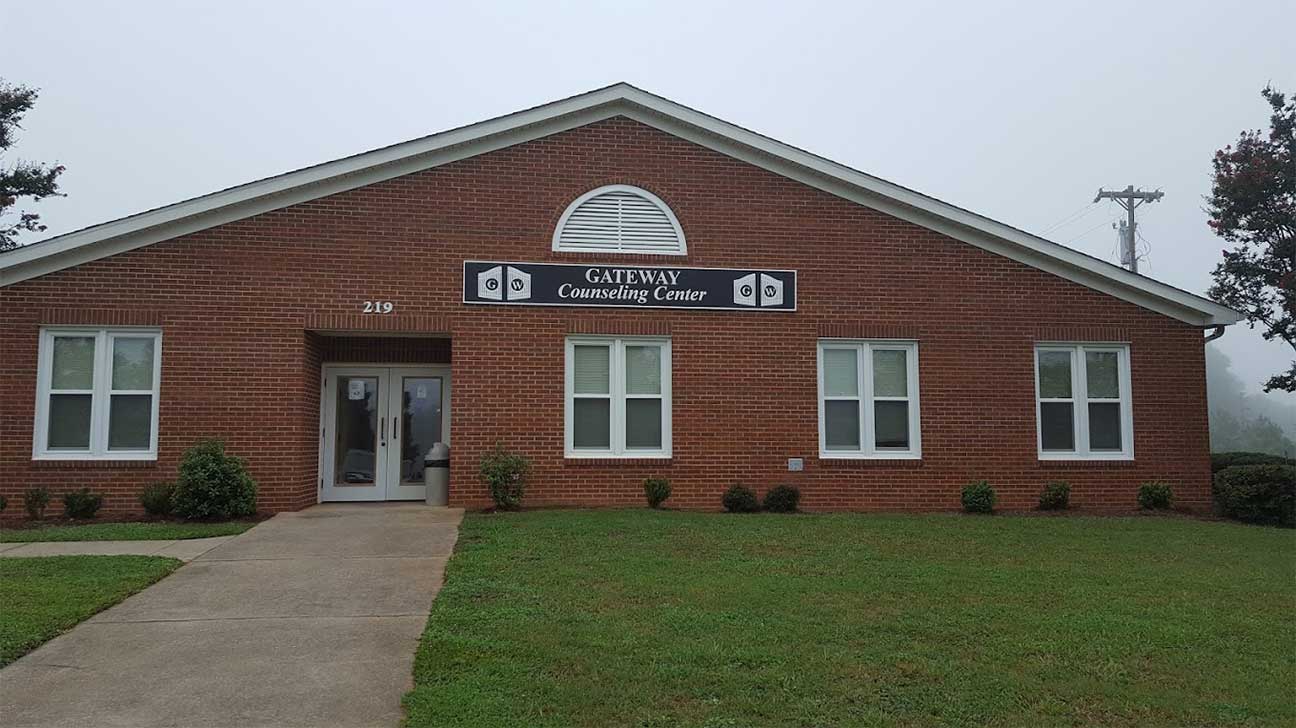 This is a counseling center that offers several outpatient treatment programs for substance abuse for children, adolescents, and adults.
The counseling center receives state and federal funds that can be used to cover expenses for some clients, and they also accept Medicaid.
When Medicaid is used here, there are no out-of-pocket charges required of the client.
Treatment services at GateWay Counseling Center are supported by:
CARF accreditation
a 4.7-star Google rating
Location and contact information:
219 Human Services Rd.
Clinton, SC 29325
(864) 833-6500
5. Greenwood Treatment Specialists, Greenwood, South Carolina
This is a medication-assisted treatment (MAT) center offering treatment plans that involve counseling, methadone treatment, and buprenorphine treatment.
Medicaid can cover the cost of treatment here, including their counseling programs for addiction treatment in Greenwood, SC.
Top qualities of this MAT center include:
evidence-based treatment
positive client testimonials
Location and contact information:
519 Monument St.
Greenwood, SC 29646
(864) 407-4160
How Can I Get Free Addiction Treatment In South Carolina?
Apply for Medicaid or grant funds, or find a rehab center that offers free treatment through donations.
State-Funded Health Insurance: Medicaid
Residents of South Carolina can apply for Medicaid (Healthy Connections) for free behavioral health care if they meet certain income requirements.
With Medicaid, you can get most of your treatment expenses covered, if not all. There are some copays required, such as $3.40 per prescription, but this is not needed for all services.
Government Grants
There are many state-grants and federal-level grants available for those seeking treatment for a substance use disorder.
The government also provides organizational grants through the Substance Abuse and Mental Health Services Administration (SAMHSA) that may be used to fund your program.
The U.S. Department Of Veterans Affairs (VA)
If you are an active duty member, veteran, or a family member, you can qualify for VA benefits that cover mental health services and addiction treatment.
The VA has mental health centers spanning the U.S., which each provide inpatient or outpatient programs.
Non-Profits And Charitable Organizations
These organizations can offer their clients free or low-cost treatments through donations, sliding scales, scholarship funds, and other financial assistance programs.
Choosing A Free Drug And Alcohol Rehab Center In South Carolina
There are a few important questions you'll want to think through when selecting a free rehab center in South Carolina.
Examine each treatment program on the following criteria:
Does this rehab program accept your funding source?
Can you get the type of treatment and level of intensity needed for your recovery?
Will you require transportation services to get to this treatment location?
How long does the program last, and will it all be covered by your funding source?
Treatment Options Offered By Free Rehab Centers In South Carolina
Free treatment doesn't mean limited treatment in South Carolina. At a free rehab center, you can find everything from detoxification services to residential rehabilitation.
South Carolina Medicaid Covered Services
Refer to the South Carolina Medicaid member handbook for full details on covered services.
Some of the key services covered under Medicaid are:
inpatient treatment
outpatient treatment
assessment and evaluation
substance abuse therapies, including cognitive behavioral therapy (CBT), dialectical behavior therapy (DBT), individual, and group therapy
medication-assisted treatment (including methadone naltrexone/Vivitrol, buprenorphine, Suboxone, and Zubsolv)
residential treatment
FAQs For Free Addiction Treatment In South Carolina
Here are answers to some of the top-asked questions about free rehab centers in South Carolina.
What Are The Benefits Of Free Drug Rehab Programs In South Carolina?
The benefits of going to a free drug abuse treatment program in South Carolina include affordable treatment, evidence-based methods, and the ability to come off substances safely.
How Long Does A Free Rehab Program Usually Last In South Carolina?
Free treatment might last for several weeks or months, depending on the type of program and resources on hand.
Do All Rehab Centers Accept Medicaid For Free Treatment In South Carolina?
Not all treatment facilities will take Medicaid, though many do.
Do South Carolina Rehab Centers Offer Free Inpatient Treatment?
Yes, many do offer this level of care. Inpatient treatment can include detox, clinical stabilization, and long-term residential treatment.
Do South Carolina Free Rehab Centers Offer Outpatient Treatment?
Yes, they do. Outpatient programs can be a viable option for someone who has a strong support network and wants to stay at home while undergoing treatment.
Find Addiction Treatment Today
Affordable treatment is an option for yourself or a loved one.
To learn more about starting your recovery reach out to us today.
Updated on February 17, 2023
This page does not provide medical advice.
See more
Article resources
Free Rehab Centers aims to provide only the most current, accurate information in regards to addiction and addiction treatment, which means we only reference the most credible sources available.
These include peer-reviewed journals, government entities and academic institutions, and leaders in addiction healthcare and advocacy. Learn more about how we safeguard our content by viewing our editorial policy.