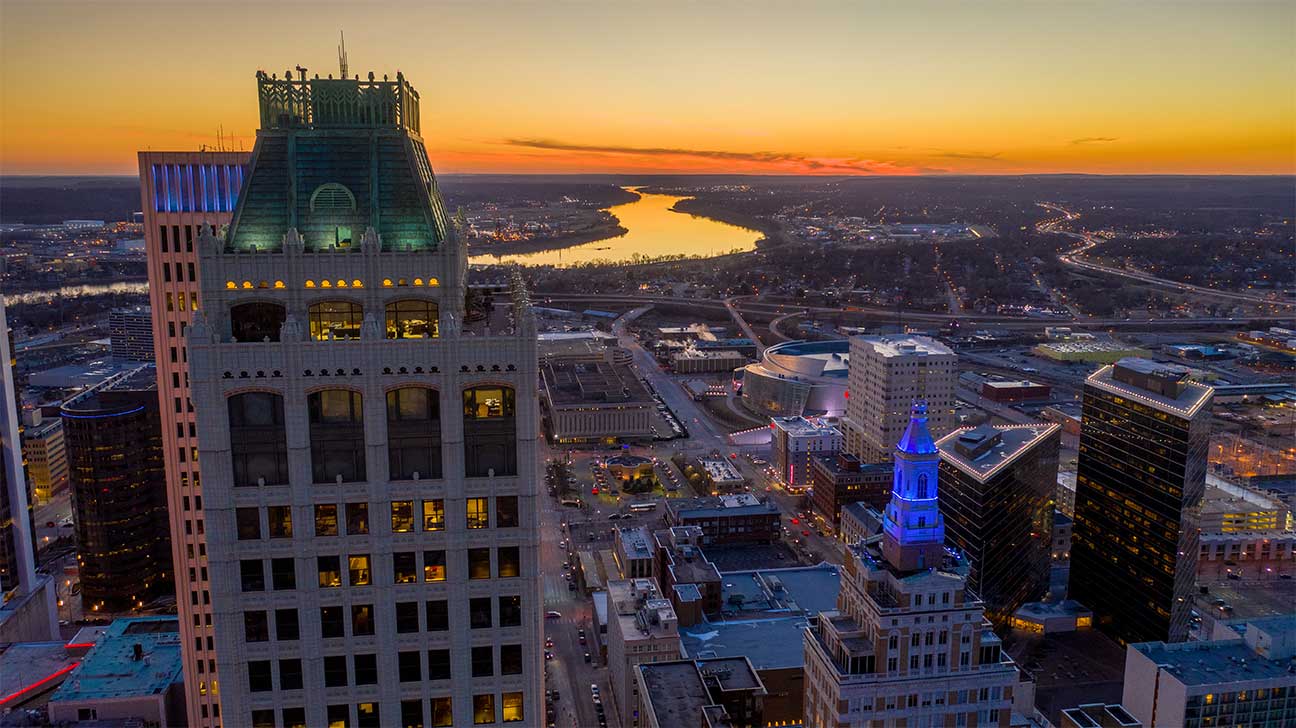 When addiction treatment costs hundreds or thousands of dollars, it can be difficult for Oklahoma residents to find affordable care for their physical and mental health.
Considering the cost of prescription medications for opioid use disorders, therapy sessions, and residential stays, expenses can build up quickly.
But with accessible resources for those with low incomes such as Medicaid and grant funds, free drug treatment is possible.
List Of Free Rehab Facilities In Oklahoma
As there are several ways to access free drug and alcohol treatment in Oklahoma, we've included rehab facilities that accept Medicaid, have sliding scales, and offer other financing options.
The free rehab centers listed below feature:
accreditation
evidence-based treatment
high Google ratings
client testimonials
valuable partnerships and recognitions
1. A Chance to Change, The Village, Oklahoma
You can use Medicaid to cover treatment costs here. For those without the ability to pay, financial assistance is available through support from the United Way of Central Oklahoma.
Individual, group, and family counseling is available in the outpatient substance abuse treatment program.
Supporting qualities of this counseling center include:
partnership with United Way
accreditation from the Commission on Accreditation of Rehabilitation Facilities (CARF)
Location and contact information:
2113 West Britton Rd.
The Village, OK 73120
(405) 840-9000
Get Started On The Road To Recovery.
Get Confidential Help 24/7. Call Today!
(844) 617-2040
2. The Center For Therapeutic Interventions, Multiple Locations
Those who cannot afford services can get treatment at no cost, or at a reduced cost. There's also a sliding scale available for certain qualifying candidates.
Top features of this counseling center include:
CARF accreditation
regulation by the U.S. Department of Justice
4.1 stars on Google
They offer outpatient and intensive outpatient services for substance abuse.
Location and contact information:
4100 SE Adams Rd.
Suite E 108
Bartlesville, OK 74006
(918) 384-0002
3. H.O.W. Foundation Recovery Center, Tulsa, Oklahoma
This is a no-cost residential treatment program for men overcoming drug or alcohol addiction.
The drug and alcohol rehab program involves:
a minimum of six months in treatment
12-step methods
a structured sober living environment
an emphasis on personal responsibility, moral values, and self-confidence
Here, clients can participate in a program backed by a 4.1-star Google rating and positive testimonials from previous clients.
4. Red Rock Behavioral Health Services, Multiple Locations
No client will be turned away for an inability to pay for treatment services. This treatment center offers payment assistance with Medicaid and a sliding scale to meet your income level.
Red Rock Behavioral Health Services is:
accredited by CARF
recognized by Newsweek as one of the best addiction treatment centers of 2020
affiliated with the Mental Health Corporations of America (MHCA)
Residential treatment and medication-assisted treatment (MAT) is offered here.
5. 12 & 12 Addiction Recovery Center, Tulsa, Oklahoma
This rehab program has federal, state, and private foundation grant funding that can cover treatment costs for those who cannot afford treatment.
Treatment options at this treatment facility include:
medically supervised detox
residential treatment
transitional living
outpatient programs (OP)
intensive outpatient programs (IOP)
continuing care
Treatment for substance use disorders at 12 & 12 is supported by accreditation from the Joint Commission and partnership with United Way.
How To Get Free Substance Abuse Treatment In Oklahoma
You can either use government funds to cover addiction treatment or find a rehab program that provides free services and resources.
Government funds might include:
Medicaid (SoonerCare): Besides small copays, you can get addiction and mental health services fully covered with this healthcare program for individuals with low incomes.
U.S. Department of Veterans Affairs: Veterans, active-duty members, and their families can get mental health services through the VA.
Grants: Find state and federal grants for substance abuse treatment, such as those from the Substance Abuse and Mental Health Services Administration (SAMHSA).
Non-profit organizations might provide affordable access to treatment with:
fully free services funded by donors and government funding
sliding fee payment scales based on your annual income
scholarships that can cover part of your treatment expenses or the full cost, depending on funds available
other financing programs for those with low incomes
Many hospitals and medical care facilities will also provide financial assistance and sliding fee scales.
How To Select The Best Free Rehab Center In Oklahoma
There are a few steps to follow when choosing a free treatment program in the state of Oklahoma.
Here is what you can do to choose the right program:
Select your funding source: Apply for Medicaid, a grant for substance abuse treatment, or opt for a program that provides financial assistance.
Find a treatment center that accepts your funding: Make sure the program accepts Medicaid or another form of funding.
Verify their services: Rehab centers don't always extend financial assistance to all of their services. Check to see what services can be covered by Medicaid, grants, etc.
Determine your length of stay: Verify under your Medicaid health plan or with the rehab center how long you can get treatment, or how many sessions are covered.
Treatment Services Offered By Free Rehab Centers In Oklahoma
Whether you're recovering from opioid addiction, alcohol abuse, or some other drug issue, you can find several mental health and substance abuse services for free or low cost in Oklahoma.
Non-profit organizations, faith-based programs, and other charitable organizations often provide counseling, residential treatment, detox, and more at no cost.
What Medicaid Covers In Oklahoma
For those who choose to use Medicaid to cover the cost of their treatment program, they should verify the services covered under their health plan.
SoonerCare is provided under four different managed care organizations (MCOs), each of which may offer different covered services.
Some of the behavioral health services covered by Oklahoma Medicaid include:
medication management
outpatient treatment
detoxification
inpatient treatment
counseling
Substance abuse residential treatment is not covered under SoonerCare.
FAQs For Free Addiction Treatment In Oklahoma
Find answers to questions regarding free and low-cost drug abuse treatment in Oklahoma.
❓ What Is The Best Way To Find A Free Drug Rehab Center In Oklahoma?
✔️ The best way to find a free program in Oklahoma is to search for treatment providers that accept Medicaid or advertise financing programs such as sliding scales and donation-based funding.
❓ What Is The Average Cost Of An Oklahoma Free Drug Rehab Center?
✔️ Non-profit organizations may offer $0 programs for qualifying clients.
Medicaid charges $7.50 per day and up to a maximum of $75 per visit for inpatient behavioral health services.
❓ What Is The Goal Of A Free Drug Rehabilitation Program In Oklahoma?
✔️ The goal of a free drug addiction program is to provide quality, evidence-based treatment that's accessible to anyone, no matter their income.
At a free inpatient, outpatient, or detox center, the goal is to help the client to abstain from substances and provide pathways for healthier habits and coping strategies.
Find Free Rehab In An Oklahoma City Near You
Free outpatient and inpatient drug rehab programs are available to individuals and families with low incomes in Oklahoma.
For more information on addiction recovery in an Oklahoma city near you, reach out to our helpline for a referral or review rehab facilities by city in the list below.
Published on October 4, 2021
This page does not provide medical advice.
See more
Article resources
Free Rehab Centers aims to provide only the most current, accurate information in regards to addiction and addiction treatment, which means we only reference the most credible sources available.
These include peer-reviewed journals, government entities and academic institutions, and leaders in addiction healthcare and advocacy. Learn more about how we safeguard our content by viewing our editorial policy.