Sallisaw, OK Low-Cost Addiction Treatment
People who are living with a substance use disorder can get financial assistance so they can receive treatment for little to no out-of-pocket cost to them.
Rehab facilities in Sallisaw include drug rehab for teens, holistic residential treatment, intensive outpatient programs, individual and group counseling, cognitive behavioral therapy, and relapse prevention therapy.
Drug & Alcohol Rehab Locations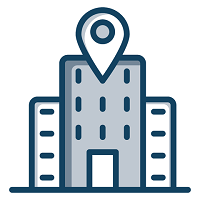 People Inc of - Sequoyah County
Sallisaw, Oklahoma
Drug Rehab For Teens And Adolescents: Juvenile-Based ProgramsCognitive Behavioral Therapy (CBT)
Individualized Counseling
Group Therapy
Smart Recovery
Relapse Prevention Therapy
Outpatient Drug Rehab: Intensive Outpatient Program (IOP)Holistic Residential Treatment Options
Show more
View More Information
This page does not provide medical advice.
See more