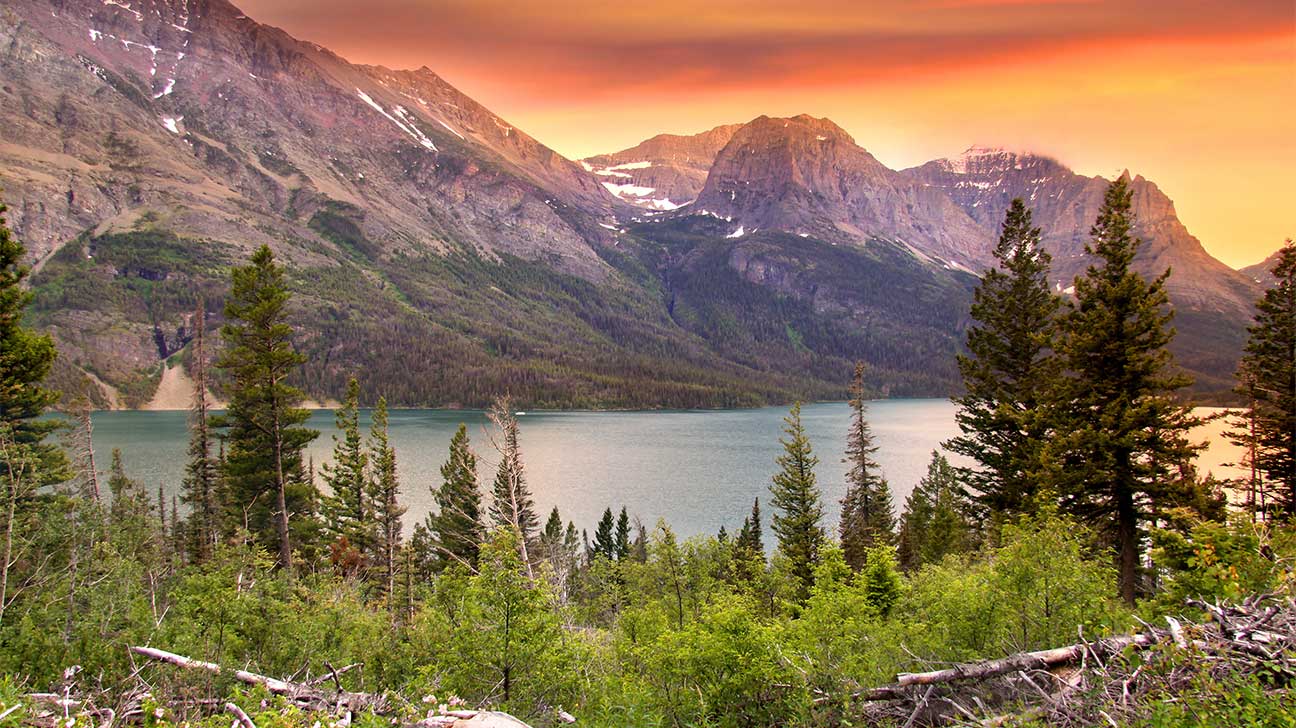 There are many options in Montana for alcohol and drug addiction treatment that are free or very low-cost.
These programs are meant to assist veterans, the homeless, women with children, low-income families, and others in need of help with treatment costs.
List Of Free Drug Rehab Centers In Montana
We've put together the best addiction rehab facilities in Montana that offer free and low-cost services.
These programs were chosen for:
accreditations
evidence-based treatment methods
positive ratings and reviews
1. Crow Nation Recovery Center, Crow Agency, Montana
Crow Nation Recovery Center offers free drug and alcohol addiction treatment to children, adolescents, and adults. They specialize in outpatient treatment for substance use disorders.
Treatment options offered at Crow Nation Recovery Center include:
cognitive behavioral therapy
individual and group counseling
relapse prevention
opioid addiction treatment
trauma-related counseling
intervention services
motivational interviewing
This recovery center is supported by:
CARF certification
evidence-based treatment methods
Get Started On The Road To Recovery.
Get Confidential Help 24/7. Call Today!
(844) 617-2040
2. Gateway Community Services, Great Falls, Montana
Gateway Community Services provides low-cost drug and alcohol addiction services for individuals and their families. They offer treatment discounts for low-income individuals and accept Medicare.
They are backed by evidence-based treatment methods and positive client testimonials.
Drug addiction treatment services offered at Gateway Community Services include:
peer support services
individual and group therapy
family programs
therapeutic living communities
case management
3. Ideal Option, Butte, Montana
Ideal Option specializes in outpatient treatment for alcohol and drug addiction. They provide low-cost rehab services through Medicaid.
Substance abuse treatment services include:
medication-assisted treatment
relapse prevention
telehealth
aftercare
outpatient treatment
discharge planning
overdose education
Ideal Option is supported by:
5 stars on Google reviews
evidence-based treatment
Location and contact information:
834 South Montana St.
Butte, MT 59701
(877) 522-1275
4. Open Aid Alliance, Missoula, Montana
Open Aid Alliance accepts Medicaid to provide low-cost addiction treatment programs. They believe in accepting all people regardless of what stage of recovery they are in.
Addiction treatment services offered at this facility include:
intensive outpatient programs (IOP)
individual and group therapy
harm reduction
peer support
overdose prevention and response training
case management
aftercare
mindfulness and self-compassion strategies
Open Aid Alliance is backed by:
5 stars on Google reviews
evidence-based treatment methods
Location and contact information:
1500 West Broadway
Missoula, MT 59802
(406) 543-4470
5. Rimrock Foundation, Billings, Montana
Rimrock Foundation provides drug and alcohol addiction treatment for adults. They provide these services at low-cost through Medicare.
Services offered by this drug and alcohol abuse treatment center include:
medication-assisted treatment
telehealth
interventions
drug and alcohol detox
inpatient treatment
intensive outpatient programs
day treatment
aftercare
Rimrock Foundation is supported by:
CARF accreditation
LegitScript certification
positive client reviews
Choosing A Drug And Alcohol Addiction Treatment Facility In Montana
Free and low-cost treatment centers have programs available for those in need of financial assistance.
Once you confirm how the treatment center is funded you can determine if their services will meet your needs.
How To Get Free Treatment In Montana
There are three ways that addiction rehab centers in Montana can provide low-cost and free services.
These include:
Montana Medicaid
free treatment provided by a non-profit or faith-based organization
free treatment provided through state-funded organizations
Montana Medicaid
Medicaid is a healthcare benefit program in Montana that provides health insurance to low-income families and individuals.
You may be eligible to receive Medicaid health care benefits if you are:
in a low-income household
pregnant
be responsible for a child 18 years of age or younger
blind
have a disability or a family member in your household with a disability
be 65 years of age or older
Montana Medicaid provides health coverage for an array of medical services. They also cover mental health services and behavioral health treatment.
Medicaid is accepted at most treatment centers in Montana but it may not cover all needed services.
You may need to pay a small co-payment for drug and alcohol addiction treatment and medications.
Government Funding And Donations
Organizations funded by the government and non-profit organizations also offer free and low-cost treatment.
Services at these addiction treatment facilities are fully or partially covered in order to provide free and very low-cost services.
Other substance abuse treatment centers receive funding directly from the government. Block grants are a commonly used method of receiving government funds.
SAMHSA provides block grants that can be applied to alcohol and drug abuse treatment costs.
Treatment Services Provided By Free Rehab Centers In Montana
After figuring out how your treatment costs will be covered, you will need to be sure the addiction rehab facility provides the programs you need for free.
While some treatment centers offer all of their programs and services for free, there are some that do not. In this case, they may offer some of their programs for free and others at a reduced cost.
You can typically find these services at free and low-cost treatment centers:
medication-assisted treatment
detox
inpatient and outpatient programs
residential treatment
individual, group, and family counseling
relapse prevention
treatment for co-occurring disorders
FAQs For Free Addiction Treatment Centers In Montana
We have answered some of the most common questions about free rehab in Montana below.
❓ Is Medicaid Accepted At All Addiction Treatment Centers In Montana?
✔️ Medicaid is a well-known health coverage plan that is accepted at many substance abuse treatment centers in Montana. However, some treatment centers do not accept Medicaid.
❓ What Is Treatment Like At Free Montana Rehab Facilities?
✔️ Before beginning treatment, you will meet with a therapist or other member of your treatment team. You will discuss what kind and severity of treatment you need, how it will be funded, and when you will start.
Some types of treatment offered at free rehab facilities include short-term and long-term inpatient programs, outpatient services, and detox.
❓ Are The 12 Steps Used In All Alcohol And Drug Rehab Centers In Montana?
✔️ The 12-steps are a well-known treatment method that is used in many drug and alcohol treatment centers but they are not used in all treatment programs.
Find Free Substance Abuse Treatment In A Montana City Near You
Finances do not have to prevent you or a loved one from getting help with a drug or alcohol addiction.
Reach out to our helpline today for a referral to a free substance abuse treatment center near you, or look for free rehab centers by city in the list below.
Published on October 5, 2021
This page does not provide medical advice.
See more
Article resources
Free Rehab Centers aims to provide only the most current, accurate information in regards to addiction and addiction treatment, which means we only reference the most credible sources available.
These include peer-reviewed journals, government entities and academic institutions, and leaders in addiction healthcare and advocacy. Learn more about how we safeguard our content by viewing our editorial policy.