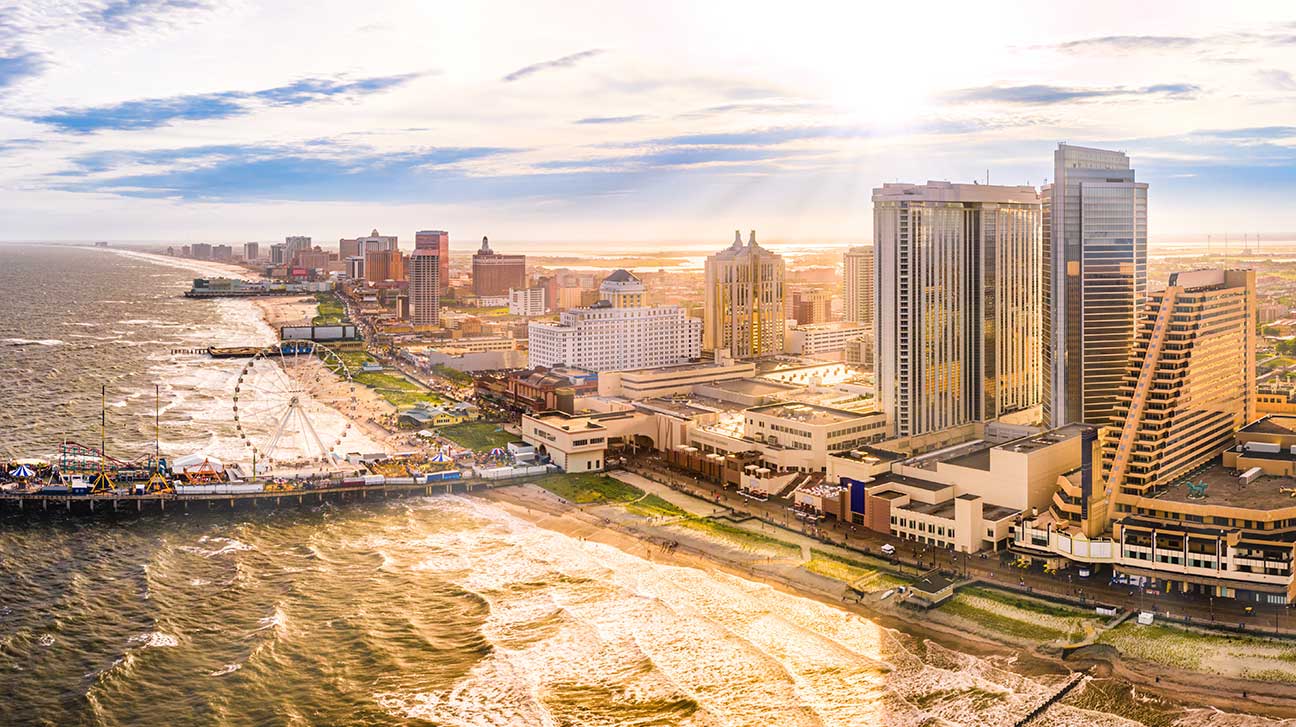 If you or someone you love are in need of drug or alcohol abuse treatment, there are resources and services available to you for free or at a very low cost.
Many drug rehab centers know the financial challenges that their clients face, so they offer things like scholarships, donation funds, and other options for assistance.
While some addiction treatment centers don't offer free services to everyone, there are many programs that will not turn you away due to an inability to pay.
This is usually determined on the basis of income and assets. If you qualify for assistance, you can get the full cost, or part of your cost, subsidized by the organization or government.
List Of Free Rehab Facilities In New Jersey
You can get free rehab services in New Jersey by using your state-funded health insurance (Medicaid) or by finding a treatment program that's funded through other means.
There are also many low-cost options that provide clients with sliding scales, scholarships, and other ways to reduce costs.
We have selected the top six free rehab centers in New Jersey based on:
accreditation status
Google ratings
positive client testimonials
the use of evidence-based treatment
other important features
1. CPC Behavioral Healthcare, Multiple Locations
This is a network of counseling and treatment centers in New Jersey that accept Medicaid and provide sliding fee payment scales.
CPC Behavioral Healthcare has the following credentials:
evidence-based treatment
accreditation from the Joint Commission
Addiction treatment is available for teenagers and adults, including individual, group, and family therapy and intensive outpatient treatment.
Location and contact information:
1088 Highway 34
Aberdeen, NJ 07747
(732) 290-1700
Get Started On The Road To Recovery.
Get Confidential Help 24/7. Call Today!
(844) 617-2040
2. Discovery Institute, Marlboro, New Jersey
Discovery Institute has over 50 years of experience treating clients through a wide range of care levels.
Treatment here is supported by:
positive client testimonials
LegitScript certification
evidence-based treatment
Services provided at this recovery center include:
residential treatment
drug and alcohol detox
intensive outpatient program (IOP)
dual diagnosis treatment
telehealth
individual, group, and family counseling
To obtain free treatment at Discovery Institute, use your New Jersey Medicaid plan or apply for a scholarship or grant.
3. Good News Home For Women, Flemington, New Jersey
This is a faith-based residential treatment program designed for women. No one will be denied services, regardless of their ability to pay.
They can offer this free treatment with donations, grant funding, individual scholarships, and Medicaid.
Good News Home for Women features:
positive client testimonials
evidence-based treatment
A few of the services offered here are:
individual and group counseling
relapse prevention services
family services
counseling
aftercare
4. Integrity House, Multiple Locations
Integrity House has locations in Newark (men's and women's programs), Hudson County, Morris Plains, and Toms River.
Outpatient medication-assisted treatment (MAT) and residential treatment can be covered by Medicaid. The organization is also supported by donations, which may help cover costs.
A few of the top qualities you'll find at Integrity House are:
evidence-based treatment
positive client reviews
accreditation from the Commission on Accreditation of Rehabilitation Facilities (CARF)
Location and contact information:
1091-1093 Broad St.
Newark, NJ
(973) 623-0600
5. Preferred Behavioral Health Group, Multiple Locations
This is an addiction and mental health treatment provider with locations in Lakewood, Ocean, West Long Branch, and Toms River.
You can obtain free treatment at one of these facilities with Medicaid or Medicare. They also offer a sliding fee payment scale for other qualifying clients.
Top features of this treatment facility are:
accreditation from CARF
membership with the National Council for Behavioral Health
membership with the New Jersey Hospital Association
Here, you can choose from the following treatment options:
outpatient programs (OP)
behavioral therapy and counseling
treatment for co-occurring disorders
Services are available for adolescents, adults, and seniors.
6. Village Wrap, Collingswood, New Jersey
Village Wrap is an outpatient treatment center that uses donations to cover many of the costs of services. They also accept most health insurance providers, including Medicaid.
Village Wrap is backed by the following:
positive client reviews
evidence-based therapies and treatment
The following mental health and drug abuse services are available with their OP and IOP programs:
art therapy
coaching
cognitive behavioral therapy (CBT)
dialectical behavioral therapy (DBT)
emotionally focused therapy
interpersonal therapy
family and marital counseling
family services
intervention services
trauma-focused therapy
testing and evaluation
How Can I Get Free Addiction Treatment In New Jersey?
There are a few key ways to get free addiction treatment in the state of New Jersey. The first is with Medicaid, and the others are through government funding for individuals or organizations.
New Jersey Medicaid
If you need free substance abuse treatment, the first place to start is Medicaid. If you qualify for Medicaid, you can get a wide range of mental health and addiction treatment services.
Those who qualify for Medicaid include:
families with dependent children
people who are 65 years of age or older
those who are blind or permanently disabled
pregnant women
To qualify for free health services, you must also meet the income requirements. If you meet these requirements you can enroll in Medicaid and start using benefits for a rehab program.
Government Funding For Individuals
The next action step you can take is to get grant funding. The government provides a few different block grants that can be used to cover the cost of drug and alcohol rehab programs.
The first place you can look is the Substance Abuse and Mental Health Services Administration (SAMHSA).
At the start of each fiscal year, SAMHSA announces a new set of block grants that can be used for public health and prevention measures, including addiction.
Government Funding For Organizations
If you're unable to find an individual grant, you can look for a government-funded organization. There are several non-profits that use government funds to cover expenses for treatment.
You can often find drug and alcohol rehab centers that offer their recovery services free of charge, or at a significantly reduced cost.
These organizations may also get their grant funding from SAMHSA or a state-funded program like the U.S. Department of Veterans Affairs (VA).
The best places to consider for free rehab are not-for-profit organizations, charities, and government programs.
Charities And Faith-Based Organizations
Charities and faith-based drug and alcohol treatment centers usually fund their programs through donations.
These facilities might receive clothing, food, bedding, and other practical items that they can give to clients in addition to financial donations.
Many of these programs will not deny a person care for an inability to pay and will use the donations they receive to cover the cost of that person's treatment.
Some charities and faith-based facilities might require a small daily, weekly, or monthly contribution, with all other expenses covered.
How To Choose The Right Free Rehab Center In New Jersey
Choosing the right free drug rehab center in New Jersey comes down to assessing what your individual recovery needs are.
Here are a few questions you might want to ask yourself as you consider free programs:
Do the free services offered at this facility address my treatment needs?
Are the services here completely free, or is there a fee associated with treatment?
Does this rehab center accept Medicaid?
How long can I stay at treatment in this facility?
Is this an inpatient, outpatient, or residential treatment program?
Can I detox at this facility or get medical care?
What addiction treatment programs do they offer?
Treatment Services Offered By Free Rehab Centers In New Jersey
You can find many levels of care for free in New Jersey with Medicaid, charitable organizations, faith-based treatment programs, and more.
What Medicaid Covers In New Jersey
If you're using New Jersey Medicaid to cover your treatment costs, you should be able to get several services at low or no cost.
The treatment services covered by New Jersey Medicaid will depend on your specific health plan and your health provider.
New Jersey Medicaid provides healthcare with health plans from Aetna, AMERIGROUP NJ, Horizon NJ Health, UnitedHealthcare Community Plan, and WellCare.
Some of the behavioral health services covered by Medicaid in New Jersey include:
individual and group therapy
outpatient programs
intensive outpatient programs
partial hospitalization programs (PHP)
medication-assisted treatment
inpatient treatment
short-term and long-term residential treatment
FAQs For Free Drug Addiction Treatment In New Jersey
Here are answers to a few commonly asked questions about free rehab programs in New Jersey.
❓ Can I Detox At A Free Rehab Center In New Jersey?
✔️ Detoxification is a covered service under New Jersey Medicaid, and some free rehab centers might also include detox services for free.
❓ How Long Can I Go To Therapy At A Free Rehab Center In New Jersey?
✔️ Under Medicaid, counseling sessions are limited to about 25 hours per week, depending on your health plan.
Free rehab centers may have other limits for counseling sessions.
❓ Can I Get Free Opioid Treatment In New Jersey?
✔️ You can get medication-assisted treatment (which may use methadone or other medications) for free under Medicaid in New Jersey, and other rehab centers include this in treatment plans.
❓ How Can I Prevent Relapse After A Free New Jersey Rehab Program?
✔️ The best way to promote long-term recovery is to pursue addiction recovery outside the walls of your treatment program.
Once you graduate from the program, you can get started with aftercare, a support group, continued therapy, and other options to meet your recovery goals.
Find Free New Jersey Rehab In A City Near You
If you or someone you love are ready to take the next step toward addiction recovery, you can find affordable treatment in New Jersey at several free rehab centers.
Call us today to get started, or browse rehab centers by city in the list below.
Published on September 30, 2021
This page does not provide medical advice.
See more
Article resources
Free Rehab Centers aims to provide only the most current, accurate information in regards to addiction and addiction treatment, which means we only reference the most credible sources available.
These include peer-reviewed journals, government entities and academic institutions, and leaders in addiction healthcare and advocacy. Learn more about how we safeguard our content by viewing our editorial policy.