Highland Park, New Jersey Free Addiction Treatment
Highland Park has drug and alcohol treatment through comprehensive regular and intensive outpatient treatment programs.
Local low-cost addiction treatment programs can help offer financial assistance through self-payment options.
These low-cost addiction treatment programs are robust, offering therapy from a drug and alcohol counselor, including group therapy, and relapse prevention support groups.
Drug & Alcohol Rehab Locations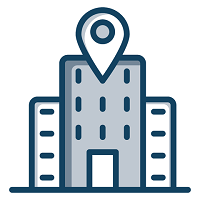 Uriel Treatment Center
Highland-park, New-jersey
Cognitive Behavioral Therapy (CBT)
Individualized Counseling
Group Therapy
Smart Recovery
Relapse Prevention TherapyAddiction Treatment For Seniors/Older Adults. Older Clientele
Outpatient Drug Rehab: Intensive Outpatient Program (IOP)
Show more
View More Information
This page does not provide medical advice.
See more