Glen Gardner, New Jersey Free Addiction Treatment
Individuals who have a need for financial assistance, as well as substance abuse disorder, can get access to free addiction treatment in Glen Gardner, New Jersey.
The addiction treatment programs available at free drug rehab centers in Glen Gardner, New Jersey can include a drug and alcohol counselor offering cognitive behavioral therapy, long-term treatment, and more.
Drug & Alcohol Rehab Locations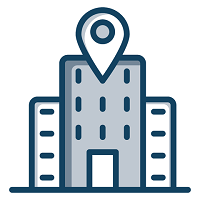 Freedom House
Glen-gardner, New-jersey
Substance Abuse And Drug Addiction Treatment
Sober Living After Completion Of Program
Cognitive Behavioral Therapy (CBT)
Dialectical Behavioral Therapy (DBT)
Long-Term Program
Show more
View More Information
This page does not provide medical advice.
See more