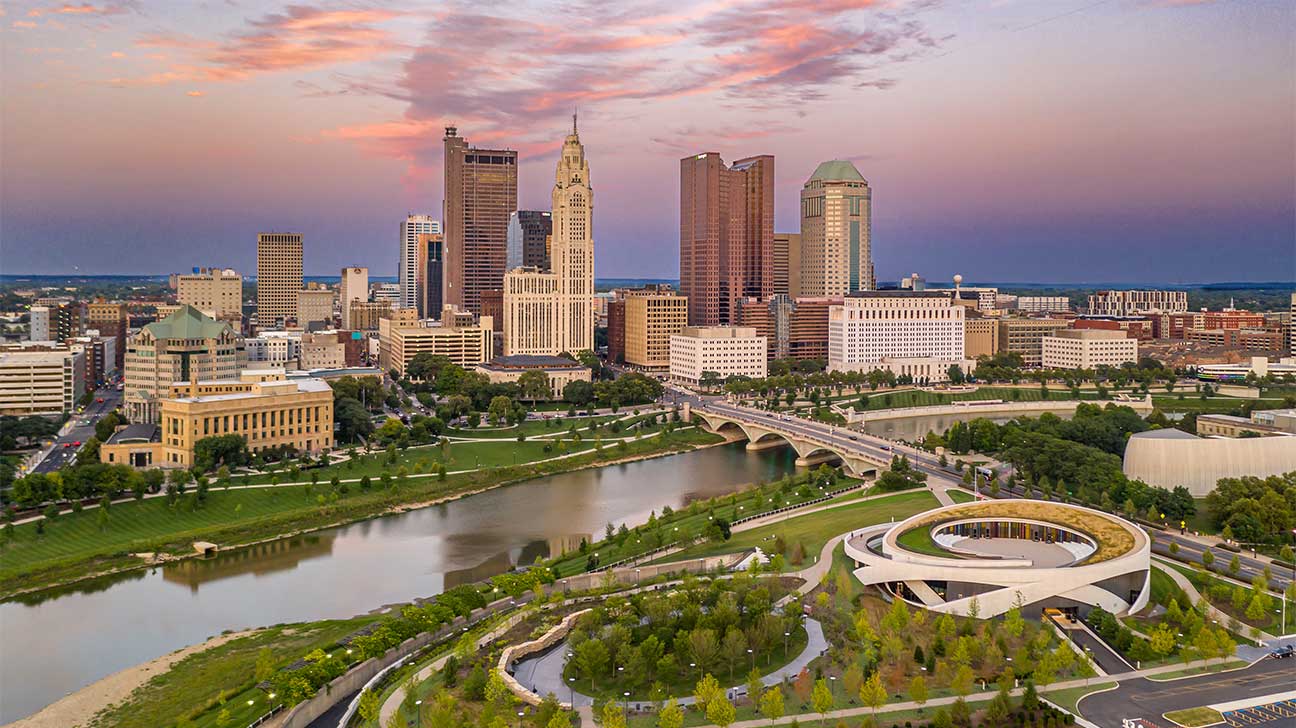 For residents of Ohio, the inability to afford drug and alcohol treatment may prevent those in search of recovery assistance from getting the help they need.
Free or low-cost addiction treatment is available in Ohio in the form of federal grants, Medicare coverage, free rehab services, or scholarships from non-profit organizations.
List Of Free Rehab Centers In Ohio
We have included a list of our top-rated free rehab centers to help you find the assistance you need for yourself or a loved one.
These recovery programs were selected for:
positive Google ratings and client testimonials
accreditations and certifications from trusted institutions
official licensing from federal organizations and preventive-substance divisions
1. A Renewed Mind Energy, Toledo, Ohio
This rehab facility offers a wide variety of medical and mental health assessments to create a personalized treatment plan for clients.
With an emphasis on behavioral health, A Renewed Mind treats individuals with mental health disorders as well as those in search of drug or alcohol rehab.
Treatment services offered at this location include:
outpatient treatment
mental health treatment
free drug detoxification services
alcohol and drug abuse recovery services
adolescent and adult rehab programs
outpatient services
Notable qualities of this location include:
not-for-profit organization
affiliation with the Mental Health and Addiction Services of Ohio (MHAS)
sliding scale payment system
accepts Medicaid and Medicare
Location and contact information:
1832 Adams St.
Toledo, OH 43604
(419) 720-9247
Get Started On The Road To Recovery.
Get Confidential Help 24/7. Call Today!
(844) 617-2040
2. Community Assessment And Treatment Centers, Cleveland, Ohio
This substance abuse rehabilitation center offers comprehensive care programs and various treatment options for men and women in a residential setting.
Services offered by this location include:
outpatient recovery services
comprehensive assessment
residential treatment options
day treatment to currently incarcerated women who are nearing release
drug testing and sober housing
Some notable qualities of this treatment facility are:
accreditation by the Commission on Accreditation of Rehabilitation Facilities (CARF)
certification from the Commission on Accreditation for Corrections (CAC)
a 4.0-star Google rating
over 30 years of operation
positive patient reviews
3. First Step Home Women's Treatment Center, Cincinnati, Ohio
This residential treatment facility offers women-only rehab for independent mothers or mothers with dependent children, adolescents, and other women seeking addiction treatment.
Services offered at this residential treatment program include:
intensive/non-intensive outpatient treatment
maternal addiction programs
medication management
individual and group therapy
vocational education programs
Supporting factors of this treatment center include:
dually licensed certification by CARF for prevention and residential drug treatment
non-profit organization and dispensary of publicly funded recovery grants
accepts federal standard and state-specific Medicaid, private and public insurance
positive client testimonials
4. Ignatia Summa Health Systems, Canton, Ohio
This detox center operates as a mental health clinic as well as an alcohol treatment and drug addiction recovery center.
Behavioral and alcohol addiction services offered by this location are:
inpatient and outpatient treatment
assessment and evaluation for a broad range of mental health issues
drug detoxification and recovery programs
rational emotive behavioral therapy
addiction treatment counseling
Notable features of this location are:
a 5.0-star google rating
certification by the Substance Abuse and Mental Health Services Administration (SAMHSA)
accepts federal Access-to-Recovery vouchers (ATR)
accepts most major health insurance providers, including Medicaid
5. Netcare's Forensic Psychiatry Center, Columbus, Ohio
This Netcare location is a non-profit rehab center focused on the admission, assessment, and treatment of adolescent youth from all demographics.
Services offered at this location:
crisis intervention
addiction recovery
emergency medication services
acute hospitalization
variety of mental health evaluations
residential treatment options
substance abuse treatment and drug rehab
Notable features of this location include:
CARF accreditation
offers low-cost or free treatment options funded by donations from charitable trusts
licensed by the American Board of Forensic Psychology (ABFP) for mental health assessment and therapy
partnered with the Alcohol, Drug, and Mental Health Services Board of Franklin County (ADAMHS)
Location and contact information:
3081 Sullivant Ave.
Columbus, OH 43204
(614) 278-0200
Choosing A Free Rehab Facility In Ohio
If you want to find a free rehab facility in Ohio, begin by verifying that the drug treatment facility of your choice accepts your health insurance.
Then, check if the treatment options offered by the rehab center are adequate to your needs.
How To Get Free Drug And Alcohol Treatment In Ohio
There are many ways to get free or low-cost drug and alcohol treatment in the state of Ohio.
One of these sources is Medicaid, which can be accepted by participating facilities and offered either on a federal or state level.
The government also offers SAMHSA block grants and access-to-recovery vouchers, but not all treatment centers accept these forms of payment.
Some other ways to acquire free funding for treatment services include:
scholarships, charitable trusts, or grants from public and private non-profits
military health insurance
free services as a result of by-location treatment forgiveness policies
Ohio Medicaid
Those in need of funding assistance may be eligible for Ohio Medicaid coverage, providing that they are approved by the state and fall somewhere among the eligibility guidelines.
You may be eligible for Medicaid coverage if you are:
homeless
under the federal poverty guidelines
an independent mother with dependent children
a parent of children 19 years of age or younger
a guardian or caretaker of another adolescent individual
on social security
Not all rehab facilities will accept Medicaid as a form of payment, so you should make sure to verify that your location of choice accepts this source of funding.
Government Funding And Donations
The state of Ohio works with the distributors of federal recovery grants, such as the SAMHSA block grant, to offer those unable to pay for their own treatment a direct sum.
Treatment Services Offered By Free Rehab Facilities In Ohio
Behavioral health treatment facilities in Ohio offer a variety of treatment services to assist those in search of addiction recovery programs.
Not every recovery center will offer the same low-cost or free services to those with proper funding, so ensure that you choose your rehab center carefully.
Some services offered by free Ohio rehab centers include:
acute hospitalization
inpatient and outpatient treatment services
drug detox
medication-assisted treatment
group therapy
FAQs For Free Rehab Centers In Ohio
To help assist you, we have included a list of the most frequently asked questions about free rehab facilities in Ohio.
❓ Do All Ohio Rehab Facilities Accept Medicaid?
✔️ No, each location varies in its payment policies. Fortunately, there are still many other ways to get free or low-cost treatment.
❓ What Happens At A Free Rehab Facility In Ohio?
✔️ Every treatment center is different, but you can expect to partake in an intake process, which includes drug testing, individual assessment, and individual and group therapy.
Find A Free Rehab Facility In An Ohio City Near You
There are many treatment facilities in Ohio that offer free or low-cost treatment.
To find a free rehab center near you, give our helpline a call, or browse rehab facilities by city below.
Published on October 6, 2021
This page does not provide medical advice.
See more
Article resources
Free Rehab Centers aims to provide only the most current, accurate information in regards to addiction and addiction treatment, which means we only reference the most credible sources available.
These include peer-reviewed journals, government entities and academic institutions, and leaders in addiction healthcare and advocacy. Learn more about how we safeguard our content by viewing our editorial policy.