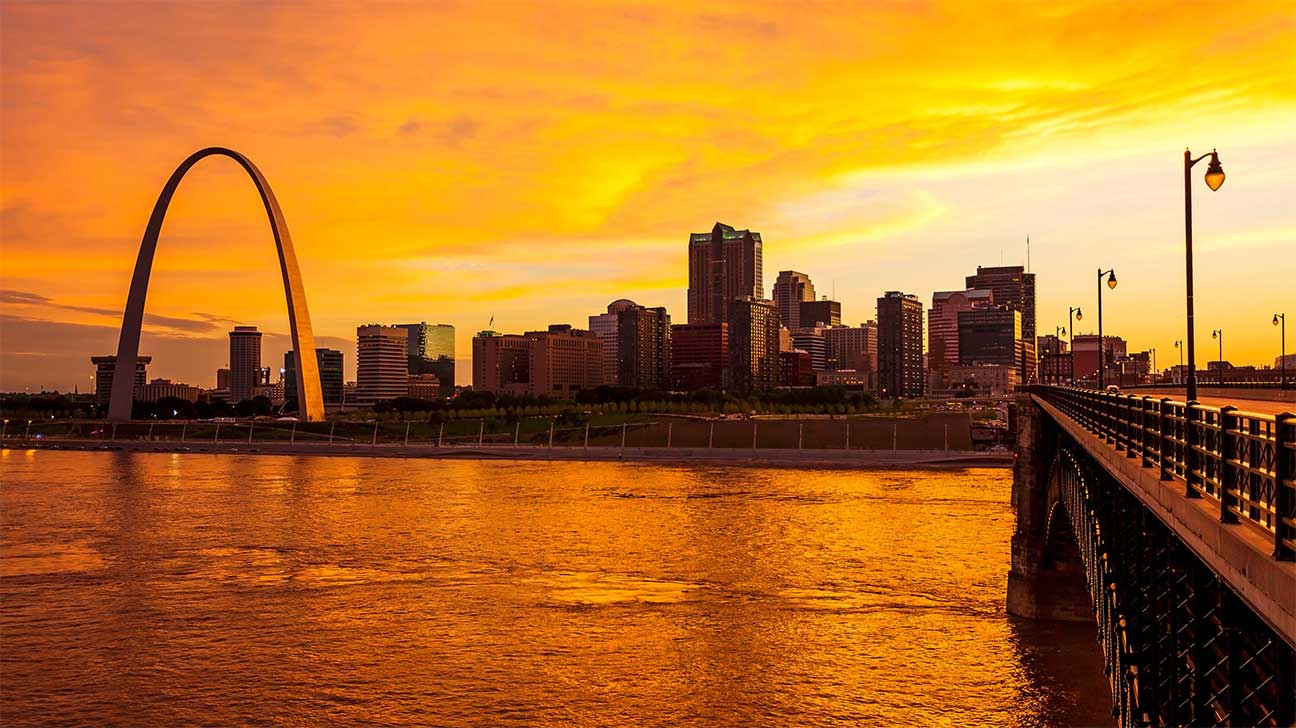 With the help of Missouri's Medicaid program (MO Healthnet) and non-profit rehab centers, Missouri residents can help get addiction treatment at little to no cost.
The state of Missouri recognizes the considerable cost of detox centers, alcohol addiction treatment, and drug addiction treatment.
Low-cost substance abuse treatment is available for people with low income, women with children, homeless people and veterans, and anyone else that qualifies for financial assistance.
List Of Free Rehab Centers In Missouri
Below is a list of low-cost treatment centers in the state of Missouri.
These addiction treatment programs were selected based on:
accreditation status
high Google ratings
testimonials of people who have completed their treatment programs
having a range of addiction treatment services for different stages of recovery
1. Assisted Recovery Centers of America, St. Louis, Missouri
This Missouri drug rehab center accepts Medicaid to help qualified, low-income individuals pay for drug abuse treatment.
Some of the drug recovery programs and services offered here include:
outpatient programs, including individual, group therapy, and flexible scheduling
mental health and psychiatric services for co-occurring mental illnesses
anti-craving medications to prevent relapse
transitional living programs for additional support
Location and contact information:
1430 Olive St.
Suite 100
St. Louis, MO 63103
(314) 678-3211
Get Started On The Road To Recovery.
Get Confidential Help 24/7. Call Today!
(844) 617-2040
2. Behavioral Health Group Treatment Centers, West Plains, Missouri
This drug abuse treatment center is dedicated to helping people recover from substance use disorder (SUD) through affordable outpatient programs by offering sliding scale payments.
Some of the programs this addiction treatment center offers include:
medication-assisted treatment (MAT)
addiction counseling
cognitive behavioral therapy
stress management classes
3. Compass Health Network, Warrenton, Missouri
Compass Health Network is a non-profit treatment center accredited by the Commission on Accreditation of Rehabilitation Facilities (CARF).
Other notable features of the recovery center include:
highly rated on Google
accredited by the Joint Commission
recognized by the Missouri Department of Mental Health as being a low-cost treatment option since they accept Medicaid
have heart-felt reviews and testimonials online by past clients
Substance abuse treatment programs here include:
inpatient treatment
outpatient treatment
gender-specific addiction treatment
co-occurring mental health treatment
Location and contact information:
19515 Brune Pkwy.
Warrenton, MO 63383
(844) 853- 8937
4. Heartland Center for Behavioral Health, Kansas City, Missouri
This is one of the best, low-cost options for residents looking to recover from drug abuse in Missouri.
They provide medical detoxification, court-ordered rehab, and drug and alcohol abuse services.
The treatment center is backed by CARF accreditation and the Missouri Department of Mental Health.
Organizations that provide funding to help keep the rehab center's programs free include:
City of Kansas City
Missouri Department of Mental Health
O.S.C.A.
Jackson County Combat
SATOP
Health Forward Foundation
Missouri Department of Corrections
Clay, Platte, Ray Mental Health Board of Trustees
Location and contact information:
1730 Prospect Ave.
Kansas City, MO 64127
(816) 421-6670
5. Phoenix Programs, Columbia, Missouri
This drug rehab center provides a wide array of treatment options and a continuum of care. They accept Medicaid and self-payment options as well.
Treatment options offered at Phoenix Programs include:
residential inpatient treatment
outpatient treatment
family counseling
supportive services for veterans and homeless
All Phoenix treatment centers are CARF-accredited.
Choosing A Free Addiction Treatment Program In Missouri
It's not enough to simply check if a treatment center is low-cost and accepts Medicaid or Medicare.
It's equally important to ensure free rehab centers in Missouri provide the appropriate treatment for your or your loved one's situation.
How To Get Free Treatment In Missouri
There are a variety of funding options for free addiction treatment programs in Missouri.
These include:
Missouri Medicaid (MO Healthnet)
free treatment provided by state grants
free treatment provided by private organizations for low-income individuals, including veterans
Missouri Medicaid
Many treatment centers accept Medicaid for outpatient services and inpatient services.
Medicaid now covers addiction treatment as it is considered mental health treatment and covers regular medical expenses.
Generally, you can qualify for Medicaid if you are:
pregnant
responsible for a child 18 years of age or younger
blind
a person with a disability or have a family member in your household with a disability
65 years of age or older
at or below a certain income threshold
lacking health insurance
Donations And Government Funding
In Missouri, the other option for free drug and alcohol treatment is funding by government entities.
Private entities also offer grants and donations to help keep drug and alcohol rehab centers free and open to provide services, even to those without healthcare insurance.
Treatment Services Offered By Free Treatment Facilities In Missouri
Treatment services might be free at certain addiction treatment centers, but some services will still incur a cost.
Services that you may find at free or low-cost facilities include:
medication-assisted treatment (MAT)
residential treatment
addiction therapy such as cognitive behavioral therapy, didactic therapy, and dialectical behavioral therapy
medically monitored detoxification services (inpatient or outpatient)
inpatient treatment referrals
intensive outpatient treatment
partial hospitalization programs
behavioral health treatment
co-occurring disorder treatment
family support groups
group counseling
individual counseling sessions
FAQs For Free Rehab Centers In Missouri
Here is a list of some of the most commonly asked questions about low-cost treatment programs in Missouri.
❓ Do All Rehab Programs In Missouri Accept Medicaid?
✔️ Missouri Medicaid is not accepted at all drug rehab centers. However, private insurance is commonly accepted to reduce costs.
❓ What Happens At A Free Rehab Center In Missouri?
✔️ Many free rehab centers have similar services as other addiction treatment centers.
They will work with you to determine a treatment plan that includes therapy, alcohol treatment, drug treatment, opioid treatment, or outpatient or inpatient rehab services.
❓ Do All Free Rehab Centers In Missouri Use The 12 Steps?
✔️ It is well-known that 12-step programs can be useful for addiction recovery. However, not all free drug rehab centers use this method.
Find Free Drug And Alcohol Rehab In A Missouri City Near You
Missouri has many programs available to help you achieve sobriety at any stage of recovery.
Check out the list of rehab facilities by city below, or contact our addiction helpline toll-free to see how you can attend a treatment center and get help today.
Published on October 5, 2021
This page does not provide medical advice.
See more
Article resources
Free Rehab Centers aims to provide only the most current, accurate information in regards to addiction and addiction treatment, which means we only reference the most credible sources available.
These include peer-reviewed journals, government entities and academic institutions, and leaders in addiction healthcare and advocacy. Learn more about how we safeguard our content by viewing our editorial policy.