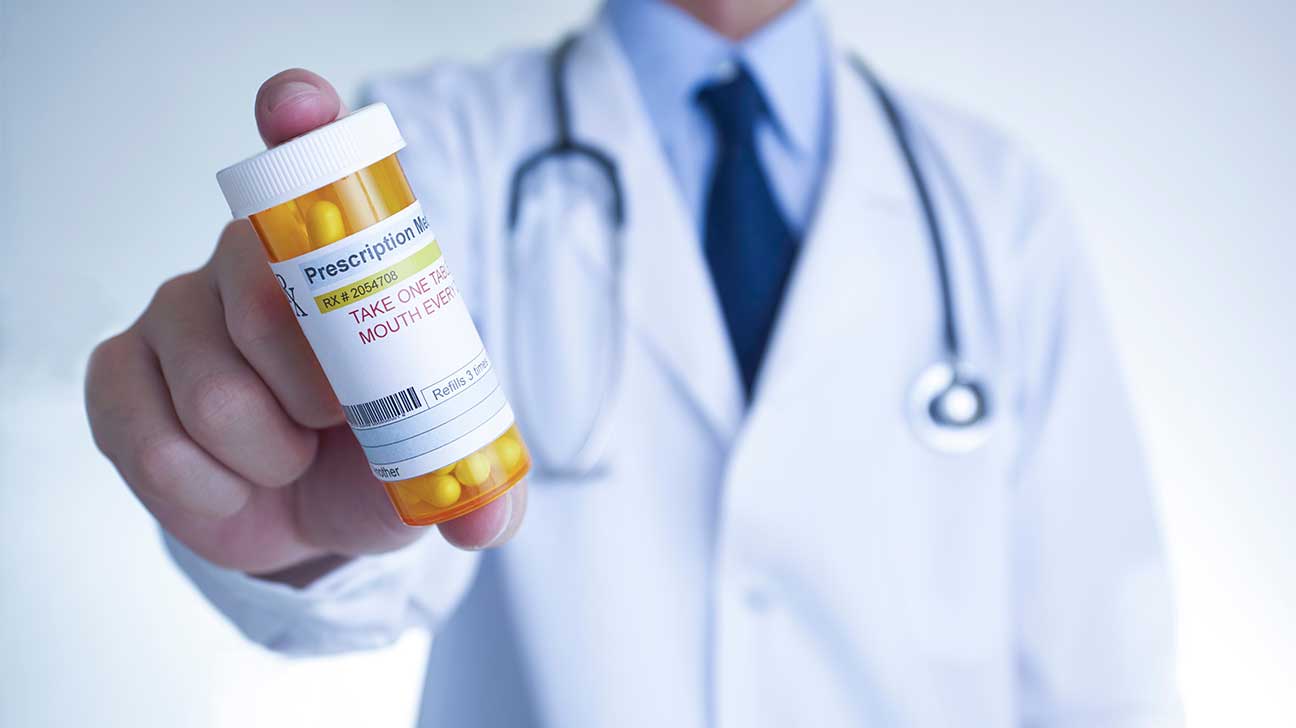 Medication-assisted treatment (MAT) is a beneficial treatment service that is sometimes used to support addiction recovery in cases where the person has an alcohol or opioid addiction.
There are three primary medications used in MAT: methadone, Suboxone (a combination of buprenorphine and naloxone), and naltrexone (Vivitrol).
Each of these medications has a different effect with its own benefits.
If you're interested in MAT, you will need to work with a substance abuse treatment program to determine the best approach.
How Does Medication-Assisted Treatment Work?
Medication-assisted treatment works by providing you with access to medications that can reduce cravings and the effects of withdrawal.
These medications are usually orally administered by prescribers on a daily basis, but there may be extended release forms available for the treatment of opioid use disorders.
What Are The Top Benefits Of MAT?
There are many benefits associated with medication-assisted treatment (MAT). Common examples include overall harm reduction and better rates of alcohol and drug addiction recovery.
Decrease In Illicit Drug Use
Several of the medications used for MAT block the euphoric effects of alcohol and illicit opioids. As a result, people in MAT are less likely to use drugs because there is no physical reward.
Decrease In Rate Of Overdose Deaths
By reducing the rate of illicit drug use, MAT plays an important role in reducing the rate of overdose deaths related to the opioid epidemic.
MAT is provided in a controlled inpatient or outpatient treatment facility under strict medical supervision. This provides a safe form of administration with a minimal risk of side effects.
Increase In Treatment Retention
Some medications used for MAT block or replace the euphoric effects of opioids by binding with the same receptors. As a result, these drugs help meet the needs of your chemical dependency.
People who use MAT are less likely to experience severe withdrawal symptoms during the drug detox process and have less severe cravings than people who do not use MAT.
These two factors contribute to higher retention rates in behavioral health programs as well as an improved long-term success rate following the detoxification process.
Improve Birth Outcomes For Pregnant Women
Substance use disorders (SUD) can cause major pregnancy complications that can potentially harm the pregnant person and the fetus.
Medication-assisted treatment can significantly reduce these risks for people who are not able or ready to quit "cold-turkey."
By ensuring that the pregnant person has access to medications that will reduce their need to use illicit drugs, MAT can actively improve birth outcomes.
Medication-Assisted Treatment For Alcohol Use Disorders
Medication-assisted treatment is usually discussed in the context of opioid use disorders (OUD), but it is also a viable treatment option for alcohol use disorders.
There are several approved medications used specifically by alcohol detox programs.
Acamprosate
Acamprosate is approved by the U.S. Food & Drug Administration (FDA) to help counter alcohol withdrawal-associated distress.
Unlike other medications used to address alcohol addiction, acamprosate is not metabolized by the liver. This makes this medication safe for people with Hepatitis C or liver disease.
Disulfiram
Disulfiram is only used in MAT when other medications have failed to help address your alcohol use disorder.
This drug causes an adverse reaction if you attempt to consume alcohol, which can result in nausea, sweating, vertigo, low blood pressure, and an irregular heart rate.
Naltrexone
Naltrexone is used in MAT to address opioid dependence and alcohol abuse. This medication blocks the euphoric and sedative effects of both substances.
While it is not an opioid, naltrexone does bind with opioid receptors, which can reduce cravings without having any potential for abuse.
Medication-Assisted Treatment For Opioid Use Disorders
Medication-assisted treatment for use in opioid treatment programs can include several different medications according to a customized treatment process.
Buprenorphine
Buprenorphine treatment is most often administered as Suboxone, a formulation of buprenorphine and naloxone.
Buprenorphine is an opioid partial agonist, so it does produce some of the effects associated with opioids but at much lower levels.
Using buprenorphine under the supervision of a qualified healthcare provider can reduce cravings as well as symptoms of withdrawal. It is a helpful part of medical detox treatments.
Methadone
Methadone is a long-acting opioid agonist that can be safely used by inpatient and outpatient programs under the strict supervision of a qualified healthcare provider.
In theory, methadone can provide a safe alternative to illicit drugs, but it does come with the risk of dependence and life-threatening overdose if used inappropriately.
The distribution of methadone is carefully controlled due to these risks, but you may be allowed to take home a couple of doses at a time after a period of stability.
Naltrexone
Naltrexone is normally administered orally for an alcohol use disorder, but the extended release injection is more commonly used for opioid use disorders.
This medication blocks the opioid receptors in your brain, significantly reducing cravings and the symptoms of withdrawal without the risk of dependency.
Medication-Assisted Treatment For Opioid Overdose Prevention
Medication-assisted treatment is normally used as part of a comprehensive addiction treatment plan with the goal of long-term addiction recovery.
However, MAT may also be incorporated into overdose prevention.
Naloxone (Narcan)
Naloxone, also known by the brand name Narcan, is an opioid antagonist that directly counters the effects of an opiate. In the case of an opioid overdose, it is essentially an antidote.
MAT clinics and detox centers often offer naloxone and naloxone training so that the medication can be quickly and properly administered to someone experiencing a potentially fatal overdose. 
FAQs For Medication-Assisted Treatment (MAT)
If you are interested in including medication-assisted treatment (MAT) in your substance abuse disorder treatment plan, you may have questions.
These are answers to some of the most common questions to help get you started.
How Long Does MAT Last?
The duration of medication-assisted treatment will vary depending on the treatment type as well as the individual.
Some medication-assisted treatments are short-term, while others are suited to long-term use. Methadone treatment, for example, lasts a minimum of 12 months.
What Are The Goals Of Medication-Assisted Treatment?
The goals of medication-assisted treatment vary based on the needs of the individual and the level of care.
Common goals include:
detoxification support
support during behavioral therapy
maintenance of long-term sobriety
alternative to the use of illicit drugs
As such, MAT is a flexible tool that can be used according to your unique needs if you have an addiction that responds to this approach.
Do All Rehab Centers Offer Medication-Assisted Treatment?
Medication-assisted treatment (MAT) is not a universally available option.
Some rehab centers choose not to offer medication-assisted treatment, while others do not have the staff to administer these drugs safely.
If you are interested in MAT, you should discuss that choice with your preferred treatment provider. If they don't offer MAT, they may work with a local clinic to provide that service.
How Much Will MAT Cost?
The cost of medication-assisted treatment will vary depending on the treatment. On average, MAT costs between $250 and $1,200 per month without insurance coverage or Medicaid.
Fortunately, inpatient treatment centers and MAT clinics often have programs in place to help you access affordable treatment.
Find Substance Use Treatment Today
If you or a loved one would benefit from medication-assisted substance use disorder treatment, call our helpline today.
We can help you find a program in your area that will meet all of your needs.
Published on October 5, 2022
This page does not provide medical advice.
See more
Article resources
Free Rehab Centers aims to provide only the most current, accurate information in regards to addiction and addiction treatment, which means we only reference the most credible sources available.
These include peer-reviewed journals, government entities and academic institutions, and leaders in addiction healthcare and advocacy. Learn more about how we safeguard our content by viewing our editorial policy.