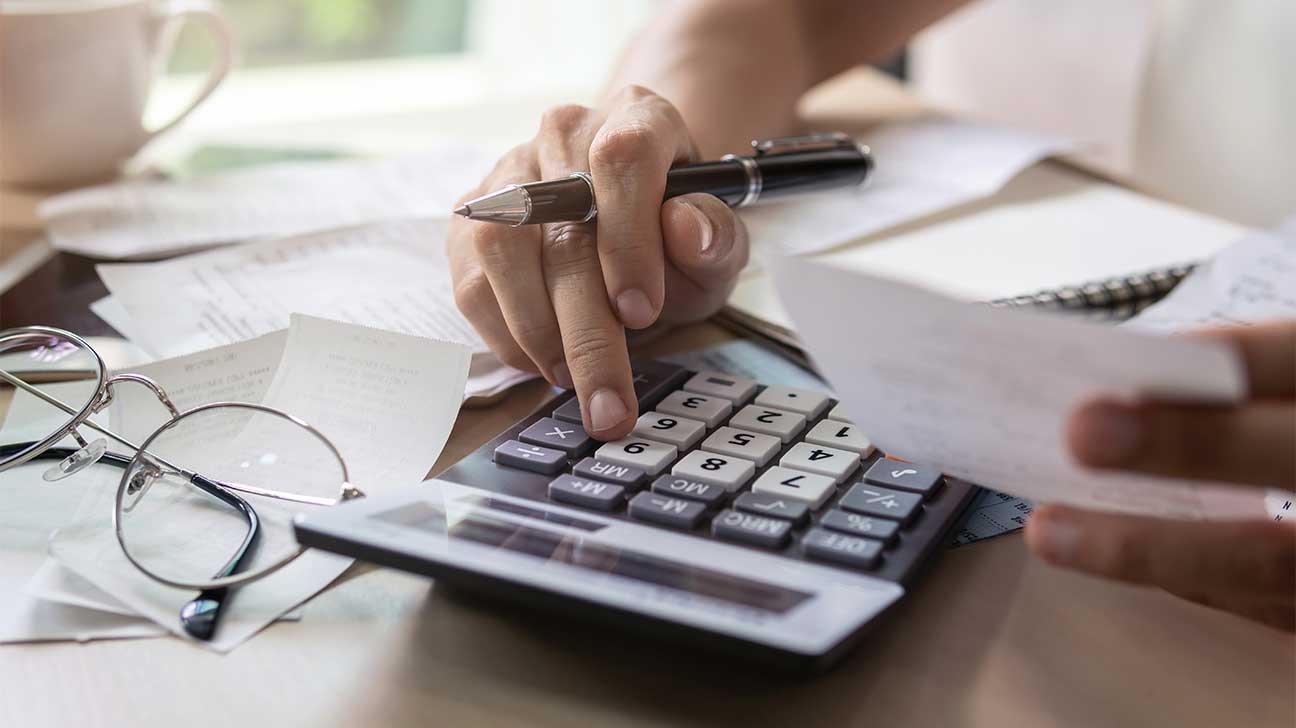 Substance use disorder affects millions of teens, adults, and families in the United States, costing the U.S. economy over $600 billion annually.
And while treatment is often needed to overcome drug or alcohol abuse, research shows that the cost of rehab is often a common barrier to treatment access.
The cost of rehab can range between zero dollars to thousands of dollars, based on factors such as insurance coverage and the level of care you are seeking.
Here you'll find information on:
the average cost of common rehab programs
factors that can affect the cost of rehab
how to find a budget-friendly rehab program near you
Types Of Treatment Programs And Their Average Cost
Treatment for drug or alcohol addiction is offered at multiple levels of care, and is generally recommended based on the severity of your substance use disorder.
Here you will find a list of common treatment options, and their average cost:
What Is The Average Cost Of Detox?
Detoxification, or detox, is the first step towards addiction recovery for people who have developed physical drug or alcohol dependence.
Detox programs typically cost between $250 up to $800 per day, on average, or up to $4,000 for a three-to-five day detox program if paying out-of–pocket.
Factors that can affect this cost include:
detox program type: The cost may vary depending on whether you choose an inpatient detox program (medical detox), outpatient detox, or receive detox through an inpatient treatment program.
treatment offered: Some detox programs (medical detox) offer medication for withdrawal and around-the-clock supervision, while others (social detox) do not. This can affect the total detox cost.
insurance coverage: Some insurance providers will cover the partial or full cost of detoxification for drugs or alcohol, depending on your plan or policy.
Can You Detox From Home To Save Money?
At-home detox is one way someone might try to reduce the overall cost of drug treatment. Unfortunately, this can — in some cases — be very dangerous.
Detoxing from alcohol, opioids, or benzodiazepines, for example, can be very dangerous without medical support, and should not be attempted alone.
What Is The Average Cost Of An Inpatient Rehab Program?
Inpatient treatment, also known as inpatient rehab, is strongly recommended for people with a chronic or severe addiction. This lasts 28 to 60 days on average.
This is the most intensive type of drug and alcohol rehab program, involving around-the-clock, overnight care in a treatment facility.
Without insurance, the average inpatient rehab program can cost anywhere from $1,000 to $30,000 or more for a 30-day program.
Factors that can affect this cost include:
duration of the program
treatment services offered
amenities offered at the facility
insurance coverage
rehab center location
the specific treatment center
funding source for the rehab center (i.e. private, government-funded, non-profit)
What Is The Average Cost Of Residential Rehab For Addiction?
Residential treatment programs are similar to, and sometimes synonymous with, inpatient addiction programs. Both offer overnight care in a rehab facility.
Unlike inpatient programs, residential treatment programs may not offer detoxification services. They typically offer a wider range of program amenities.
On average, residential rehab can cost between $5,000 up to $60,000 or more.
Factors that can affect this cost include:
duration of the program
scale of the facility (i.e. higher cost for luxury rehab)
amenities offered
treatment services offered
insurance coverage for residential treatment
sliding scale options
What Is The Average Cost Of Partial Hospitalization Programs (PHPs)?
Partial hospitalization (PHP) is a type of step-down outpatient program that is less intensive than inpatient care, but more intensive than outpatient treatment.
Partial hospitalization, also known as day treatment, costs $350 to $450 per day, on average without health insurance, and commonly lasts 14 to 30 days.
What PHP typically offers:
up to five days a week of treatment
weekly counseling
peer support groups
skill development groups
medication management
aftercare planning
Each treatment provider is subject to differ in the types of treatment services they offer within their day treatment programs, as well as their associated cost.
What Is The Average Cost Of An Intensive Outpatient Program?
Intensive outpatient programs (IOPs) offer treatment several times a week, without requiring that you stay within a treatment facility overnight for 24-hour care.
Compared to inpatient rehab, IOP can be a cost-effective option for those who do not require around-the-clock supervision and care.
On average, IOP without insurance costs between $3,000 to $10,000 per month. Insurance coverage for this type of treatment can vary by plan or policy.
What Is The Average Cost Of Medication-Assisted Treatment?
Medication-assisted treatment (MAT) is the most effective treatment for opioid addiction. It is also offered as a treatment for alcohol use disorder.
MAT can be offered on an inpatient or outpatient level. And the cost may vary depending on the level of care, and the type of medication provided.
Example costs for MAT include:
methadone maintenance treatment: $4,700 for a full year of treatment, or up to $270 per month.
buprenorphine treatment: $100 to $175 per week, depending on the dosage and drug formulation, with an intake fee of up to $150.
Suboxone (buprenorphine/naltrexone) treatment: $130 to $250 per week
naltrexone/Vivitrol treatment: Up to $1,176.00 per month, or $14,112.00 per year, for Vivitrol treatment for opioid use disorder.
Understanding The Cost Of MAT For Opioid Addiction
The cost estimates for MAT provided on this page are based on private/self-pay fees for outpatient MAT through an Opioid Treatment Program (OTP).
Also included in the cost of outpatient MAT is non-drug services, such as:
drug administration
substance use counseling
individual or group therapy
toxicology testing as applicable
The cost of MAT received through an inpatient or residential program may be factored into the overall cost of your rehab treatment stay.
What Is The Average Cost Of Outpatient Therapy For Addiction?
Substance use counseling, and behavioral therapy, are a cornerstone of treatment for addiction, to help promote a full mind-and-body recovery.
Outpatient therapy can cost anywhere from $0 (with insurance) to over $100 per therapy session. Attending therapy at least once a week is strongly encouraged.
Factors that can affect the cost of outpatient therapy include:
the treatment provider (e.g. a social worker vs. counselor vs. psychologist)
the duration of the session
frequency of sessions
if the therapist is in-network
type of therapy/modality
your insurance coverage (if applicable)
sliding scale/payment plans
Group therapy programs, or individual group therapy sessions, can cost anywhere from $10 up to $50 per session, on average.
Some peer-support groups (e.g. Alcoholics Anonymous) and 12-step programs are available in some communities free-of-charge.
Does Insurance Cover Drug Rehab?
Many Americans have some form of health insurance, such as public insurance (e.g. Medicaid, Medicare) or private insurance that can help cover the cost of treatment.
But the actual amount of coverage you may have to help cover costs can vary.
Factors that can affect insurance coverage for substance abuse treatment include:
your insurance provider
your specific plan or policy
premium and deductible requirements
copay requirements
choosing an in-network or out-of-network provider
where you live
Other payment options, such as taking out a loan, sliding scale payment, or applying for a treatment scholarship, may also help cover rehab costs.
Read about using insurance to pay for rehab.
Is Addiction Treatment Worth The Cost?
Addiction treatment can be costly, especially if you lack insurance or other means of paying for a treatment program that can offer the quality of care that's needed.
But addiction comes with its costs, too — as people with addiction and their families are well-aware.
Costs associated with addiction include but are not limited to:
personal costs
effects on loved ones
ruined relationships
financial cost of drugs
criminal justice costs (e.g. legal fees, incarceration costs)
healthcare costs
loss of worker productivity
But it's important to emphasize that people with substance use disorder deserve help, not blame.
Addiction is widely recognized as a disease influenced by various factors, including those outside of one's immediate control.
That's why FreeRehabCenters.net serves to help people find a drug or alcohol abuse treatment program that fits within their budget.
Learn more about paying for rehab.
Find Addiction Treatment Today
If you or a loved one are looking for a free or low-cost rehab program, call our helpline today to find affordable substance abuse treatment options near you.
Published on March 25, 2022
This page does not provide medical advice.
See more
Article resources
Free Rehab Centers aims to provide only the most current, accurate information in regards to addiction and addiction treatment, which means we only reference the most credible sources available.
These include peer-reviewed journals, government entities and academic institutions, and leaders in addiction healthcare and advocacy. Learn more about how we safeguard our content by viewing our editorial policy.