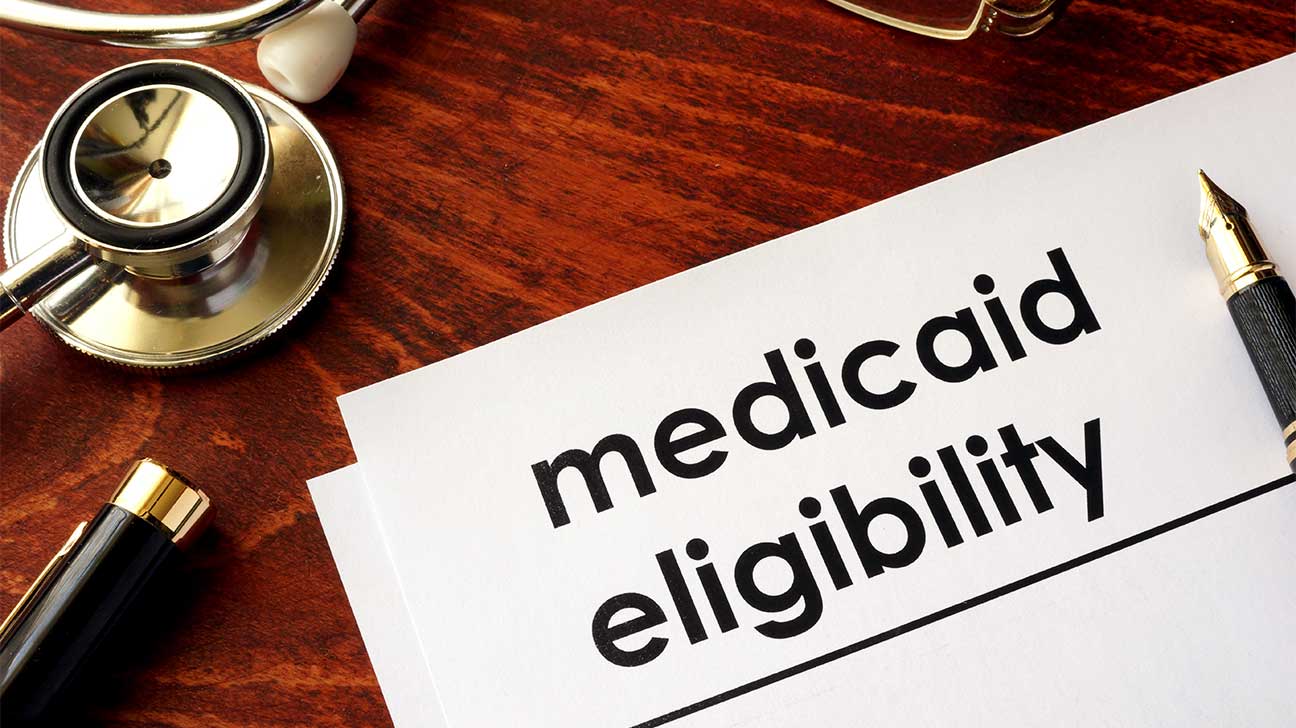 Medicaid, the state and federally funded insurance program, offers coverage for a myriad of health care services, including drug and alcohol treatment for substance use disorders.
Because Medicaid programs are operated by each individual state, each health plan is governed by different regulations and covers slightly different treatment services.
However, some form of recovery services are covered by all Medicaid insurance plans in the United States to help Medicaid members with drug or alcohol use issues find lasting recovery.
Addiction Treatment Services And Programs Covered By Medicaid
Medicaid covers a range of treatment services and programs for substance abuse.
Which services you can access will depend on the state you're in, the type of plan you have, and the rehab facility you attend.
The following are recovery programs and services commonly covered by Medicaid:
detoxification programs
medication-assisted treatment with methadone or Suboxone (buprenorphine)
outpatient treatment, including intensive outpatient and partial hospitalization
residential and inpatient treatment
aftercare and continuing care programs
behavioral therapy: cognitive behavioral therapy (CBT) and dialectical behavior therapy (DBT)
individual and group counseling
dual diagnosis care for co-occurring disorders
gender-specific treatment
alcohol and drug abuse testing
family therapy
Get Started On The Road To Recovery.
Get Confidential Help 24/7. Call Today!
(844) 617-2040
How To Use Medicaid For A Rehab Program
Paying for a rehab program with your Medicaid plan involves a few steps.
Follow these tips to use Medicaid to cover the cost of a rehab program:
Check with your rehab facility of choice to ensure they accept Medicaid.
Discuss any possible copays for treatment with a treatment specialist prior to entering the program — that way, there are no surprise or hidden costs.
Come up with a payment plan for your copays, prescriptions, and other non-covered services.
Verify with your insurance provider that you do not need prior authorization to enter the program.
Obtain prior authorization if necessary from a primary care physician or other health care provider to ensure you receive coverage for the rehab program.
Bring your insurance card and any other documentation with you to treatment.
What Are The Eligibility Requirements For Medicaid?
The biggest requirement people must meet to obtain Medicaid is financial eligibility. The insurance program is aimed toward low-income people and families.
The Affordable Care Act (ACA) established income eligibility requirements based on a person's modified adjusted gross income (MAGI).
People who are at or below a certain percent of the federal poverty level (FPL) typically qualify for Medicaid.
Each state, however, can choose whether to extend Medicaid eligibility to adults with income at 133% of the poverty level.
In other words, to know if you will qualify for Medicaid based on your income, you will have to check state-specific eligibility requirements.
Medicaid is available across the U.S. to low-income people who are:
blind or disabled
children up to age 19
pregnant women
parents
seniors
About Medicaid Rehab Centers
There are generally two types of alcohol and drug rehab centers that accept Medicaid to cover the cost of treatment: those operating under state/federal funding and privately-owned treatment centers.
State-Funded Medicaid Recovery Centers
Rehabilitation centers that are funded through state or federal grants typically operate via federal or state regulations, offering services that are always covered by Medicaid.
What to know about federal and state-funded rehab centers that accept Medicaid:
They may accept Medicaid, Medicare, TRICARE, and other federal insurance programs.
They may offer grant funding to provide substance abuse treatment free of cost to people who qualify.
Because treatment is low-cost or free to program participants, these facilities may come with long waitlists for an open spot in the program.
You can access many of the same services offered by privately owned and operated rehab centers, such as inpatient/outpatient programs, detox, and medication-assisted treatment.
State-funded rehab centers may not accept private health insurance plans, such as Cigna or Aetna.
Private Rehab Centers That Accept Medicaid
Unlike state-funded rehab centers, privately owned recovery centers are often for-profit and many do not offer free treatment services.
However, they may accept Medicaid as well as other insurance carriers, such as Blue Cross Blue Shield (BCBS), UnitedHealthcare, Humana, and many more.
What to know about private treatment centers that accept Medicaid:
They offer similar services to state-funded rehab centers, but may provide longer residential stays, depending on what is covered by your insurance plan and availability.
They may not provide free treatment, but insurance may cover up to 100% of treatment costs, and they may offer payment plans with sliding scale fees.
They may accept both Medicaid and private health insurance plans.
These rehab facilities may have immediate availability.
List Of State Medicaid Plans
Because covered behavioral health and mental health services and eligibility vary among insurance plans, it's important to find information related to your specific health plan.
Below are a list of Medicaid health coverage plans by state:
Medicaid And Substance Abuse Treatment FAQs
If you are considering going to a rehab center and have Medicaid insurance, look for answers to commonly asked questions below.
❓ What Will My Medicaid Plan Cover For Drug Rehab?
✔️ Medicaid health plans cover a range of treatment programs for drug and alcohol addiction. Covered services may include inpatient drug and alcohol rehab, residential treatment, detox programs, and an array of outpatient services.
Check with your state plan to know which services you may be able to access.
❓ Who Is Eligible For Medicaid?
✔️ Eligibility for Medicaid coverage depends on the state but includes low-income requirements in every state.
Some people may qualify for Medicaid if they are children under the age of 19, senior citizens, or people with a disability.
❓ Will There Be A Copay For Medicaid-covered Recovery Services?
✔️ Some health plans require copays for services, while others do not.
Whether you will have to cover a copay for drug treatment will depend on your specific plan as well as the treatment providers you are considering.
❓ What Are My Treatment Options If I Don't Qualify For Medicaid?
✔️ If you don't have Medicaid or another insurance plan, you still have options for substance abuse treatment.
There are free treatment facilities in every state which provide access to low-cost or free recovery services to help people reach lasting recovery, regardless of their income status.
Find A Rehab Center That Accepts Medicaid Near You
Medicaid-covered programs provide the services you or a loved one may need to seek lasting sobriety.
Get more information about rehab centers, health insurance, and available rehab programs by calling our helpline today.
Published on January 21, 2022
This page does not provide medical advice.
See more
Article resources
Free Rehab Centers aims to provide only the most current, accurate information in regards to addiction and addiction treatment, which means we only reference the most credible sources available.
These include peer-reviewed journals, government entities and academic institutions, and leaders in addiction healthcare and advocacy. Learn more about how we safeguard our content by viewing our editorial policy.