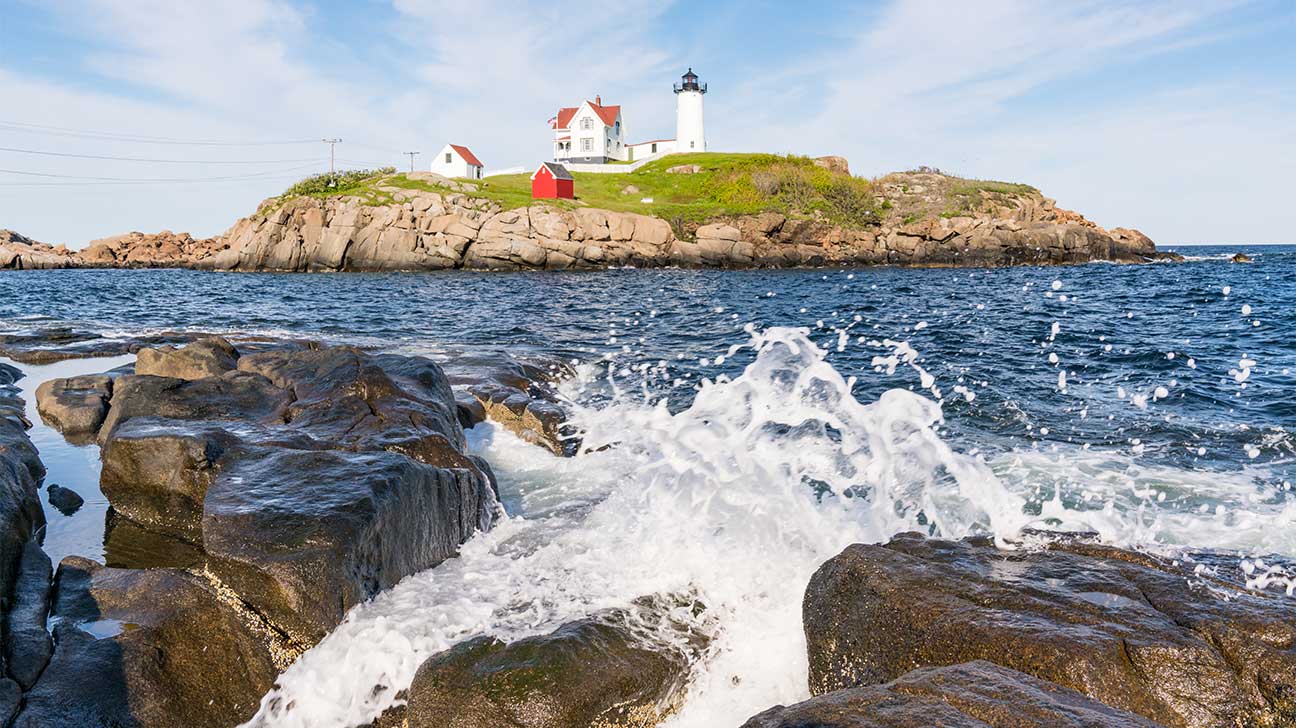 Medicaid in Maine, called MaineCare, is the government-funded healthcare program that covers many types of treatment options for substance use disorder, as well as other healthcare needs.
Drug and alcohol detox are among the services covered by this program, as well as many types of therapy.
You can also find dual diagnosis care, inpatient and outpatient treatment programs, residential services, and much more at treatment centers in Maine that accept Medicaid.
List Of Medicaid Rehab Centers In Maine
While compiling this list of rehab centers, we made sure to focus on key factors that we know to be marks of high-quality care.
These factors include:
certifications or accreditations
positive testimonials and high Google reviews
memberships and affiliations
awards
non-profit status
state funding
use of evidence-based care
1. Crossroads, Scarborough, Maine
This facility accepts MaineCare. They are accredited by the Commission on Accreditation of Rehabilitation Facilities (CARF) and a member of the National Association of Addiction Treatment Providers (NAATP).
Treatment programs available here:
gender-specific addiction treatment
services for pregnant women
residential services for people with children
dual diagnosis treatment, including eating disorder treatment
intensive outpatient programs (IOP)
Find a rehab center that accepts Medicaid today.
Call to be connected with a treatment specialist. 100% Free and Confidential.
(844) 617-2040
2. DayOne, Multiple Locations
DayOne is a drug and alcohol addiction treatment facility that accepts Medicaid. They are a partner agency with United Way of Southern Maine, United Way of Mid-Maine, and United Way of York County.
Their multiple locations include:
Here, you or a loved one can find services such as:
medication management
residential treatment
outpatient care
referral services
case management
telehealth services
Location and contact information:
525 Main St.
South Portland, ME 04106
(207) 767-0991
3. Health Care Resource Centers, Multiple Locations
Portland and Lewiston, ME are the two cities in Maine that provide addiction services from Health Care Resource Centers (HCRC). They both accept MaineCare.
All HCRC locations are accredited by CARF and licensed by the Drug Enforcement Administration (DEA).
Alcohol and drug treatment approaches at these two facilities feature:
medication-assisted treatment with methadone or buprenorphine
individual, group, and family therapy
case management
discharge planning
community referrals
Location and contact information:
2300 Congress St.
Portland, ME 04102
(207) 221-2292
4. Higher Ground Services, Brewer, Maine
Higher Ground is certified by the State of Maine to provide assessment and treatment for those who have been convicted of OUI offenses.
They have many positive reviews on Google and Facebook and accept many types of health insurance, including Medicaid.
Types of alcohol and drug addiction treatment found at this health center:
dual diagnosis treatment
aftercare services
services for children and young adults
anger management treatment
case management
trauma recovery
group therapy
gender-specific care
Location and contact information:
235 Center St.
Brewer, ME 04412
(207) 561-9496
5. Maine General Health, Multiple Locations
Maine General Health is a non-profit general health system that also offers behavioral health services, including addiction treatment.
They have a recovery center in Waterville, Maine, and a drug and alcohol treatment center in Augusta, Maine.
They accept Medicaid and Medicare and provide evidence-based care.
These rehab facilities offer:
intensive outpatient programs (IOP)
harm reduction program
outpatient psychiatry and counseling
medication-assisted treatment (MAT)
residential substance use disorder treatment
Location and contact information:
149 North St.
3rd Floor
Waterville, ME 04901
(207) 872-4151
What Services Does Maine Medicaid Cover For Alcohol And Drug Rehab?
MaineCare covers a wide variety of services designed to help you or your loved one on the way to sobriety.
This program has expanded many times over the years, especially as a way to treat the opioid crisis.
Some Medicaid-covered addiction services include:
outpatient programs
individual, group, and family therapy
intensive outpatient programs (IOP) — typically three or four weeks in duration
residential programs
medication-assisted treatment (MAT) for detox and maintenance
community and peer recovery support services
access to recovery community centers and recovery coaches
Depending on your eligibility, you may also be able to receive transportation funding to many places for substance abuse treatment.
MaineCare is also affiliated with the Maine Recovery Hub, an initiative that supports developing recovery community centers throughout Maine.
Maine Medicaid And Drug Rehab FAQs
If you have more questions about MaineCare and how it may affect your rehab experience, look for answers below.
❓ Do Rehab Centers That Accept MaineCare Offer Outpatient Treatment?
✔️ Yes, there are many outpatient services covered by the Medicaid program in the state of Maine. These can include individual and group therapy, diagnostic measures, and much more.
❓ If A Rehab Center Accepts Medicaid, Do They Also Accept TRICARE?
✔️ Unfortunately, not all forms of government healthcare work in precisely the same way, so many facilities that accept one form of insurance may not accept others.
Medicare, TRICARE, and other forms of government assistance may not be accepted for payment at all treatment facilities.
❓ Can I Find Partial Hospitalization At A Rehab Center That Accepts Medicaid?
✔️ Partial hospitalization programs (PHP) are commonly found at addiction rehab centers and may be covered by MaineCare.
However, you may require prior authorization to receive this form of treatment.
Connect With A Rehab Center In Maine Today
If you are looking for a rehab center in Maine that accepts Medicaid or another low-cost treatment option, we can help.
Reach out to our helpline now for a free referral to a rehab center near you.
Published on February 3, 2022
This page does not provide medical advice.
See more
Article resources
Free Rehab Centers aims to provide only the most current, accurate information in regards to addiction and addiction treatment, which means we only reference the most credible sources available.
These include peer-reviewed journals, government entities and academic institutions, and leaders in addiction healthcare and advocacy. Learn more about how we safeguard our content by viewing our editorial policy.