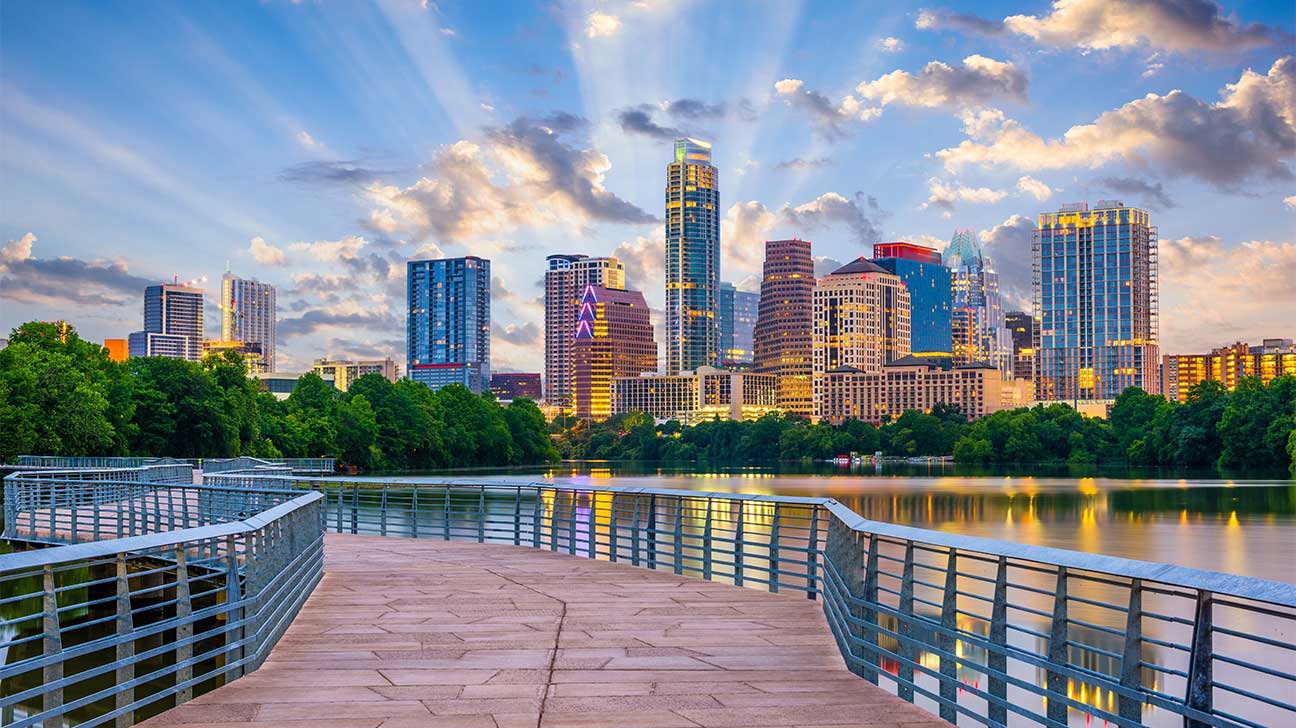 To receive services at a free rehab center in Texas, you typically need only to call and enter the waitlist. Keep in mind that you may have to provide proof of income to qualify for free care.
If you don't have access to Medicaid, Medicare, or a government-style grant for addiction treatment, you can also inquire about payment assistance plans or sliding fee scales for payment.
Free substance abuse treatment services in Texas may include:
support groups for alcohol abuse
detox centers for opiates
intensive outpatient treatment
inpatient drug treatment
group counseling for alcohol addiction
case management
sober home living
List Of Free Drug Rehab Programs In Texas
Below are five reputable drug and alcohol recovery centers in Texas. These were chosen based on accreditations earned, affordability, Google ratings, and positive client feedback.
These treatment facilities accept funds from one or more of the following:
Medicaid
Medicare
block grants
Tricare (military insurance)
tribal (ITU) funds
private health insurance
1. Center for Success and Independence, Houston, Texas
The Center for Success and Independence (TCSI) is an adolescent residential and outpatient treatment center. Payment accepted here includes Medicaid and government grants.
Drug and alcohol treatment programs include:
intensive outpatient programs (IOP)
dual diagnosis services
trauma-related counseling
relapse prevention
12-step programs
This substance abuse program is backed by:
accreditation by the Commission on Accreditation of Rehabilitation Facilities (CARF)
evidence-based practices
positive client feedback
Get Started On The Road To Recovery.
Get Confidential Help 24/7. Call Today!
(844) 617-2040
2. Dallas Metrocare Services, Dallas, Texas
This outpatient treatment program is run by the local government and accepts payments through Medicaid, private insurance, and government vouchers for addiction treatment.
Treatment options include:
co-occurring substance use and mental health disorders
intensive outpatient treatment
cognitive behavioral therapy
telemedicine
12-step plans
trauma-related counseling
Best features of this recovery center:
accreditation by the Commission on Accreditation of Rehabilitation Facilities (CARF)
member of the Military Veteran Peer Network
Texas Health and Human Services certified behavioral health clinic
positive client testimonials
Location and contact information:
3330 S. Lancaster
Dallas, TX 75216
(214) 371-6639
3. Integral Care, Austin, Texas
Integral Care offers a range of mental health and substance use disorder treatments including buprenorphine and methadone maintenance, group therapy, and aftercare services.
To receive free care here you can utilize funds from SAMHSA block grants, Tricare, Medicaid, and Medicare. This rehab center also offers a sliding fee scale based on your income.
Top qualities of this addiction rehab center include:
accreditation from The Joint Commission
certified by Texas Department of Health and Human Services
3-star Google rating
4. Phoenix House of Texas, San Antonio, Texas
Phoenix House offers substance use disorder services for youth. You can get free care here by using Medicaid, Tricare, CHIP, or other state funding.
Adolescent treatment services include:
outpatient care
residential treatment
personalized aftercare referrals
case management
therapy dogs
This treatment program is backed by:
CARF accreditation
2020 Newsweek Best Addiction Treatment Centers award
excellent client testimonials
3.5-star Google rating
multiple locations throughout Texas
Location and contact information:
1135 Mission Rd.
Building 2
San Antonio, TX 78210
5. Serving Children and Adults in Need (SCAN), Laredo, Texas
SCAN is a non-profit organization and accepts payment through Medicaid and government funding for treatment. No one is denied service for inability to pay or lack of health insurance.
Drug and alcohol rehab services offered here:
opioid and methamphetamine detox
cognitive behavioral therapy
substance use disorder counseling
case management
aftercare planning
Best qualities of this treatment center:
Joint Commission accreditation
positive client testimonials
5-star Google rating
Location and contact information:
1619 Victoria St.
Classroom 21
Laredo, TX 78041
(956) 724-3177
How To Get Free Treatment At A Drug Rehab Center In Texas
You can access free addiction treatment programs by signing up for Medicaid, applying for a government-style grant, or using a non-profit rehab center.
Medicaid In Texas
Medicaid is a federal and state-run program that provides medical coverage to eligible persons in the state of Texas. Several rehab centers in Texas accept Medicaid as a form of payment.
You may be eligible for Medicaid in Texas if you are:
pregnant
responsible for someone under the age of 18
blind, disabled, or living with someone with a disability
over 65 years of age
classified as low-income or very low-income
To be considered low-income, your annual income must be below $25,503 for a single person, or $34,492 for a two-individual household.
Government Grants
The Texas Health and Human Services Commission (HHSC) is awarding $125 million in grants for substance use disorder treatment.
These grants provide prevention, intervention, and treatment for youth and adults, including people with co-occurring disorders. Almost 50,000 Texans receive services annually.
There is also a block grant for addiction recovery through the Substance Abuse and Mental Health Services Administration (SAMHSA).
The grant from SAMHSA is called the Substance Abuse Prevention and Treatment Block Grant (SABG). The SABG is available in all 50 states for people seeking addiction recovery services.
Non-Profit Organizations
Faith-based and donation-based rehab facilities get funding through contributions from corporations, the government, and the public. As a result, they can provide free treatment.
To get free care at one of these drug rehab centers you may be asked to provide information about your income and household size to qualify.
FAQs For Free Rehab Centers In Texas
The following frequently asked questions may help you decide on a treatment program that fits your individual needs.
❓ What Other Financing Options Are Available For Rehab In Texas?
✔️ If you're not able to secure Medicaid insurance, or aren't eligible for SABG funding, you may ask the rehab center about payment assistance plans or sliding fee scales.
Cost of treatment with a sliding scale is determined by your income. The less money you make, the less you have to pay for services.
❓ Do All Rehab Centers In Texas Accept Medicaid And Grant Money?
✔️ Not all rehabilitation facilities will take Medicaid or grants as payment. Look for facilities that state they accept federal or state funding.
❓ What Should I Expect When I Go To A Texas Rehab Center?
✔️ Every rehab center is different, but typically you'll start with an intake interview where your treatment plan as well as rules of the facility will be discussed.
Next, you may start a drug and alcohol detoxification plan to rid your body of substances. This can take anywhere from a few days up to two weeks.
After detox, the duration of your stay will consist of counseling sessions, group activities, and other therapies designed to help you recover.
Find Free Drug And Alcohol Rehab In A Texas City Near You
There are dozens of free rehab centers throughout the state of Texas. At these facilities, you or your loved one can get the help you need with little to no out-of-pocket costs.
Call our helpline today, or look for a low-cost addiction treatment center in the list of cities below.
Published on October 4, 2021
This page does not provide medical advice.
See more
Article resources
Free Rehab Centers aims to provide only the most current, accurate information in regards to addiction and addiction treatment, which means we only reference the most credible sources available.
These include peer-reviewed journals, government entities and academic institutions, and leaders in addiction healthcare and advocacy. Learn more about how we safeguard our content by viewing our editorial policy.