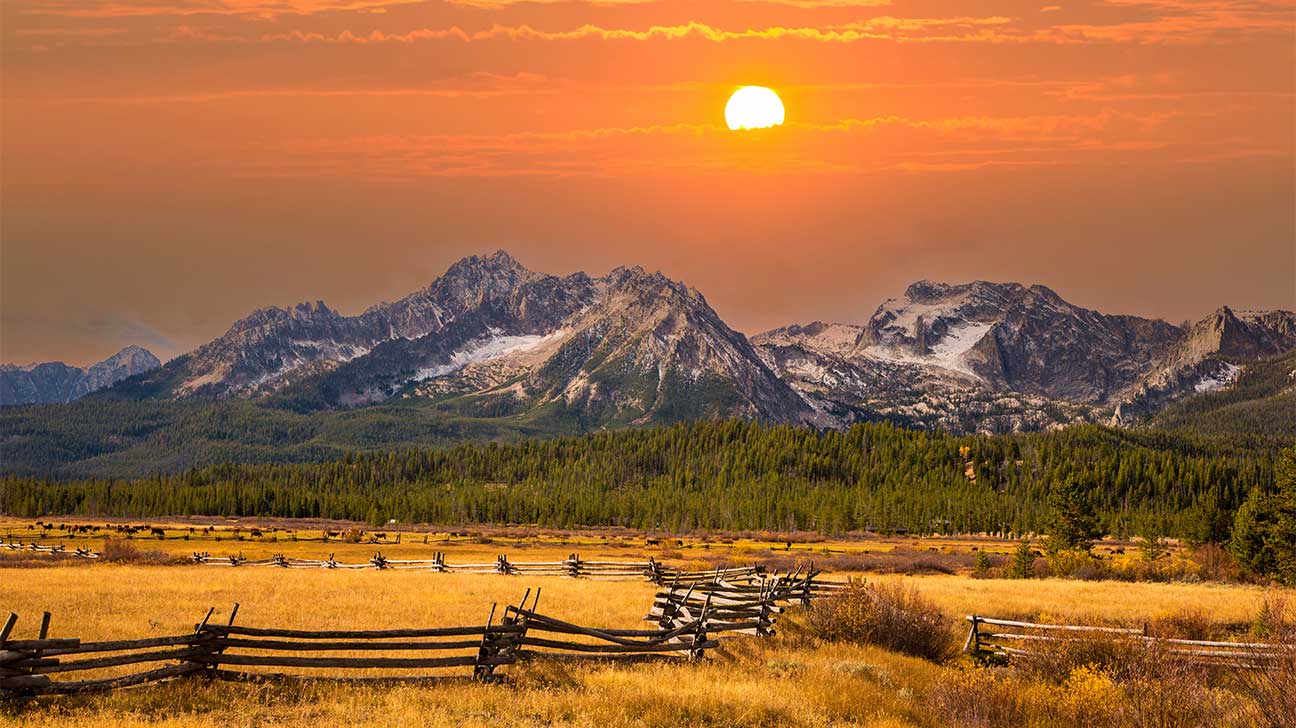 Drug addiction treatment in Idaho may cost anywhere from a few hundred dollars to thousands of dollars, depending on the type of treatment program.
Fortunately, there are several avenues of attaining free outpatient and inpatient drug rehabilitation in Idaho.
There are several free treatment options made available with government funding and charitable organizations that provide scholarships and financial assistance for many of their clients.
List Of Free Rehab Centers In Idaho
Free treatment for substance abuse is available in Idaho with Medicaid, sliding scales, and state-funded programs.
We've selected programs that feature:
high Google ratings
positive client testimonials
accreditation
evidence-based treatment
other important selection criteria
1. Center For Behavioral Health, Multiple Locations
Center for Behavioral Health has locations in Boise and Meridian, Idaho. Free treatment for drug and alcohol addiction is available with Medicare coverage.
Free screenings for drug or alcohol addiction are available here.
Drug and alcohol treatment services include:
methadone, Vivitrol, and Suboxone medication-assisted treatment (MAT)
individual counseling
group counseling
anger management classes
anti-theft classes
Notable qualities of the Center for Behavioral Health include evidence-based treatment and accreditation from the Commission on Accreditation of Rehabilitation Facilities (CARF).
Get Started On The Road To Recovery.
Get Confidential Help 24/7. Call Today!
(844) 617-2040
2. Kimi Recovery Center, Multiple Locations
This outpatient drug addiction treatment provider has locations in Jerome and Twin Falls, Idaho. Clients can get free drug abuse services here with Medicaid.
A few of the drug rehab programs offered at Kimi Recovery Center include:
intensive outpatient treatment
outpatient treatment
aftercare
anger management
parenting class
case management services
DUI evaluation
individual mental health counseling
Treatment plans are supported by:
evidence-based practices
a 3-star Google rating
Location and contact information:
219 Gooding St. N.
Twin Falls, ID 83301
(208) 293-8846
3. MK Place, Pocatello
MK Place addresses substance abuse issues in adolescents aged 13 through 18 years old. All services are provided free of charge, as they're funded by a state contract.
Addiction treatment programs and family services include:
residential treatment
outpatient treatment
individual and family therapy sessions
early recovery skills group
relapse prevention group
parent education group
social support group
Substance abuse programs at MK Place are supported by a 5-star Google rating and evidence-based treatments.
4. Project Patch, Garden Valley, Idaho
Project Patch has girl's and boy's programs for teenagers dealing with issues such as substance abuse, as well as programs for their family members.
Clients can get services covered with Tricare, special funding, and financial assistance funded by donations.
Trusted features of this substance abuse treatment program include:
Joint Commission accreditation
recognition as a Cognia accredited school
positive client testimonials
5. Raise The Bottom, Multiple Locations
Medication-assisted treatment and mental health services are available in Boise and Nampa, Idaho.
To get free treatment here, you can use your Medicaid plan or get discounted services by paying on a sliding scale.
Raise the Bottom is backed by the following:
evidence-based treatment
a 4.5-star Google rating
How To Get Free Addiction Treatment In Idaho?
Individuals seeking addiction recovery in the state of Idaho can apply for free health insurance or attend a free program provided by government-funded facilities and non-profit organizations.
Government-Funded Health Insurance
If you have Medicaid, Medicare, or Tricare, you can use any of these government-funded health insurance providers at several addiction treatment centers in Idaho.
Not all rehab programs in Idaho accept state- and federal-funded health insurance, but there are many that do. These health plans may cover the full cost of your treatment program.
Other Types Of Government Funding
There are also rehab programs in Idaho that are funded by the state and federal governments.
Treatment centers, non-profit organizations, and government facilities often get grants, such as those from the Substance Abuse and Mental Health Services Administration (SAMHSA).
SAMHSA offers the Substance Abuse Prevention and Treatment Block Grant (SABG) program and the Community Mental Health Services Block Grant (MHBG) program.
These grants can be used to cover treatment expenses for individuals and communities pursuing treatment for mental health and substance use disorder.
Non-Profit Organizations
Private and public donors give to non-profit organizations, charitable organizations, and faith-based treatment facilities in Idaho.
By going to one of these rehab programs, you can often get free services, pay on a sliding scale based on your income, get scholarships, or receive other payment assistance to get full coverage.
How To Choose The Best Free Rehab Center In Idaho
Your Idaho rehab program should accept your funding source, offer financial assistance, or provide a sliding scale for those with low incomes.
If you can access free or low-cost treatment, choose a program that offers:
counseling
addiction treatment services that meet your needs (i.e. MAT for opioid recovery)
some form of group therapy, community-based programs, or family services
the intensity of treatment you require for recovery (i.e. outpatient versus inpatient)
Treatment Services Offered By Free Rehab Centers In Idaho
If you find a free drug rehab center, such as one that's government-funded or a non-profit, you'll typically get services like outpatient programs, counseling, residential treatment, and more.
What Medicaid Covers In Idaho
More services will be available to you with Medicaid coverage, as many drug and alcohol rehab centers accept Medicaid for free coverage.
Some of the services you can get with Idaho Medicaid are:
inpatient treatment
outpatient programs (OP)
intensive outpatient programs (IOP)
screenings
individual, group, and family therapy
psychological testing
community-based treatment
prescription medications
medication management
partial care treatment
FAQs For Free Addiction Treatment In Idaho
Learn more about free addiction treatment in Idaho by reviewing a few of the most commonly asked questions from others seeking free services.
❓ Can I Get Free Detoxification Services In Idaho?
✔️ Detox is not included in the Idaho Medicaid member handbook, and most free rehab programs do not include detox services for free.
❓ Can I Get Free Counseling In Idaho?
✔️ You can get free individual, family, and group therapy at many rehab centers in Idaho.
❓ How Long Does Free Substance Abuse Treatment Last In Idaho?
✔️ Depending on the program and level of funds available to you, your treatment program may last a few weeks or multiple months.
Find Free Rehab In An Idaho City Near You
For more information on addiction recovery in an Idaho city near you or your loved one, reach out to our helpline today or browse rehab centers by city from the list below.
Published on October 8, 2021
This page does not provide medical advice.
See more
Article resources
Free Rehab Centers aims to provide only the most current, accurate information in regards to addiction and addiction treatment, which means we only reference the most credible sources available.
These include peer-reviewed journals, government entities and academic institutions, and leaders in addiction healthcare and advocacy. Learn more about how we safeguard our content by viewing our editorial policy.