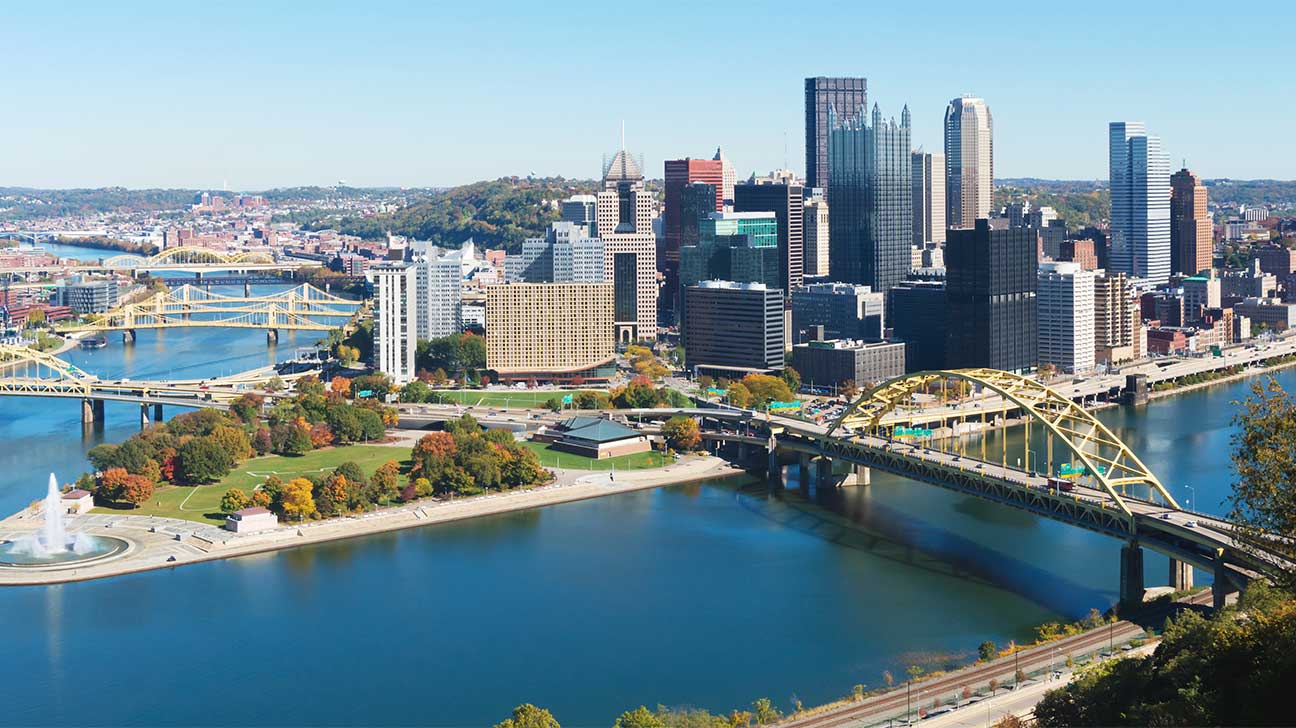 For residents of Pennsylvania, expensive addiction treatment is not an option, as the prices charged by some treatment programs exceed what many are able to pay.
Fortunately, some Pennsylvania rehabilitation facilities offer sliding scale payment plans, treatment forgiveness, and donation-funded treatment, and other avenues for free drug rehab.
These programs serve individuals in all sectors, from mothers with dependent children to veterans and the homeless, and any other person who is actively seeking addiction recovery.
List Of Free Rehab Programs In Pennsylvania
We have put together a list of some of our top choices for free and low-cost rehab centers in Pennsylvania.
These programs were selected for:
accreditation and certification from trusted organizations
positive client testimonials
high Google ratings
1. Addiction Recovery Systems, Camp Hill, Pennsylvania
This rehabilitation center in Camp Hill provides addiction treatment for adults and adolescents, group therapy for families, and a variety of other services.
Services offered at this location include:
methadone, Suboxone, and Vivitrol medication-assisted treatment
individual and group counseling
inpatient and outpatient treatment programs
behavioral health management
Notable qualities include:
accreditations by the Substance Abuse and Mental Health Services Administration (SAMHSA)
accreditation through the Commission on Accreditation of Rehabilitation Facilities (CARF)
positive, publicly-listed client testimonials
a 4.6-star Google rating
affordable, low-cost, or free treatment
Location and contact information:
3433 Trindle Rd.
Camp Hill, PA 17011
(717) 761-4500
Get Started On The Road To Recovery.
Get Confidential Help 24/7. Call Today!
(844) 617-2040
2. Aldie Counseling Center, Doylestown, Pennsylvania
This treatment center in Doylestown offers drug rehab, mental health therapy, and detoxification services for adults and adolescents.
Programs offered at this location include:
smoking cessation programs
medication-assisted treatment
intensive outpatient services
level-of-care assessment
preferential treatment for pregnant women
Supporting features of this drug treatment center include:
CARF accreditation
SAMHSA certification
accepts Medicaid, Medicare, and private health insurance
payment forgiveness
3. Bradford Recovery Center, Millerton, Pennsylvania
This treatment facility offers a comprehensive list of treatment plans and programs to assist those seeking help for a variety of substances.
They are in-network with most major health insurance companies, offer payment forgiveness, and accept public and private grants as funding sources.
Services offered by this rehab facility include:
residential treatment
detox programs
return-to-work counseling
partial hospitalization
​family programs
medication-assisted treatment for alcohol, opioids, meth, and heroin
Notable qualities of this addiction treatment center are:
certified by SAMHSA
accreditation through the Joint Commission
CARF accreditation
4.6-star Google rating
accepts Medicaid, military health insurance (Tricare), and state insurance
Location and contact information:
64 School St.
Millerton, PA 16936
(570) 418-4181
4. Rehab After Work, Philadelphia
This drug rehab center located in Philadelphia offers a variety of recovery programs to assist adult men and women seeking help for substance abuse at affordable rates.
They accept Medicaid, private health insurance, Tricare, and offer a sliding-fee scale.
Programs offered by this recovery center include:
intensive outpatient programs
substance abuse treatment for a variety of drugs
behavioral health care
medication-assisted treatment for alcohol, opioids, and heroin
mental health care
level of care assessment (LOCA)
partial hospitalization programs (PHP)
Notable qualities of this drug and alcohol rehab center include:
accreditation from the National Committee of Quality Insurance (NCQA)
accreditations by CARF and the Council on Accreditation (COA)
4.0-star Google rating
positive client reviews
5. Van Zandt VA Medical Center, Du Bois, Pennsylvania
This veteran-focused outpatient clinic offers services to veterans who are seeking treatment for substance use disorders, alcohol addiction, and mental health issues.
They are a fully licensed treatment provider associated with the Pennsylvania Department of Drug And Alcohol Programs (DDAP).
Available treatment services include:
behavioral health therapy
laboratory services
nutrition services
preventive care
social work programs
tobacco cessation assistance
medically assisted treatment for a variety of drugs
Qualities of this rehab facility include:
a 4.0-star Google rating
offers VA benefits
accepts Medicaid and Tricare
positive client reviews
certification from the Healthcare Facilities Accreditation Program (HFAP)
accreditation through CARF and the Joint Commission
Location and contact information:
5690 Shaffer Rd.
Du Bois, PA 15801
(814) 375-6817
Choosing A Free Rehab Facility In Pennsylvania
To find a free, low-cost, or non-profit drug treatment facility in Pennsylvania, begin by verifying that the location of your choice accepts the health insurance provider that you carry.
Then, check to see if the recovery center you chose offers the treatment that you or a loved one requires.
How To Get Free Treatment In Pennsylvania
The state of Pennsylvania offers many ways to access free treatment, provided that you acquire funding from one of the following sources.
These include:
health insurance coverage from Pennsylvania (i.e. Medicaid)
federal or state-funded grants
private and public scholarships
funding from non-profit organizations
Pennsylvania Medicaid
Low-income families and individuals can access health coverage through Pennsylvania state Medicaid.
You may be eligible for Medicaid coverage if you are:
HIV or AIDS positive
a pregnant mother
a mother with dependent children under 19 years of age
a caretaker or guardian
categorized as a low-income individual under the federal poverty guidelines
Medicaid can be used for a variety of medical services, including treatment and detox for alcohol and drug addiction, mental and behavioral health therapy, and more.
Government Funding And Donations
You can also acquire funding through federal grants and non-profit organizations that offer scholarships for those seeking treatment services.
There are many detox and rehab centers that accept block grants issued by SAMHSA as a means to provide free or low-cost treatment.
Free Treatment Services Offered By Pennsylvania Rehab Facilities
Once you locate a recovery center of your choosing, you should verify that the treatment facility offers treatment plans and services that fit your needs.
You can find the following medical services at many free drug treatment facilities:
residential care
group and individual therapy
opioid, alcohol, and methamphetamine treatment
24-hour helplines
gender and age-specific programs for women, men, and adolescents
FAQs For Free Rehab Centers In Pennsylvania
We have included a list of some of the most frequently asked questions about free rehab in Pennsylvania for your benefit.
❓ Do All Free Rehab Facilities Accept Medicaid?
✔️ Not all treatment centers accept Medicaid, but there are still many other means by which you can get funding or coverage for your recovery program.
❓ What Happens At A Free Rehab Center In Pennsylvania?
✔️ Once your application and intake forms are approved, you will likely see a doctor or specialist who will determine your needs and decide which means of treatment is most appropriate for you.
Find Free Drug Rehab In A Pennsylvania City Near You
In Pennsylvania, you can find many treatment facilities that offer free or low-cost treatment.
Call our helpline today to talk with a specialist about finding an affordable treatment center for yourself or a loved one. Or, browse rehab facilities by city in the list below.
Published on October 4, 2021
This page does not provide medical advice.
See more
Article resources
Free Rehab Centers aims to provide only the most current, accurate information in regards to addiction and addiction treatment, which means we only reference the most credible sources available.
These include peer-reviewed journals, government entities and academic institutions, and leaders in addiction healthcare and advocacy. Learn more about how we safeguard our content by viewing our editorial policy.