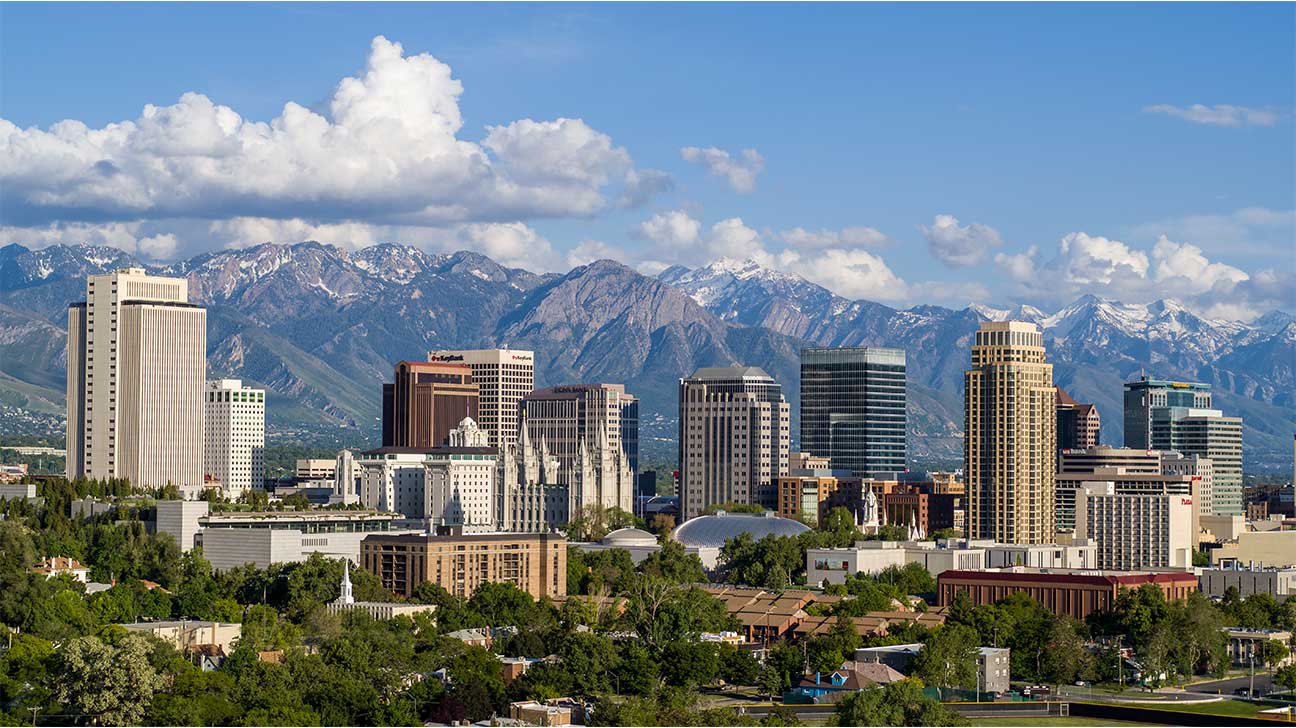 Medicaid is a state and federal health insurance program that pays for medical care for low-income people, pregnant women, disabled people, children, and the elderly.
To be eligible for Utah Medicaid, you must meet certain income requirements to prove you're of limited means. If you qualify, you can use it to pay for a range of services, including drug rehab.
List Of Medicaid Rehab Centers In Utah
Our team has chosen the following rehab centers in Utah that accept Medicaid.
These rehab facilities were chosen based on:
accreditation status
certifications or licensure
positive client testimonials
high Google ratings
other accolades
1. Alliance Clinical Services, American Fork, Utah
At this rehab facility, you can get an array of outpatient substance use and mental health services covered by Utah Medicaid.
Some of these services include anger management therapy, family counseling, and trauma-based counseling.
Features of Alliance Clinical Services include a 4.3-star Google rating and excellent testimonials from past clients.
Location and contact information:
71 N. 490 W.
American Fork, UT 84003
(801) 763-7775
Find a rehab center that accepts Medicaid today.
Call to be connected with a treatment specialist. 100% Free and Confidential.
(844) 617-2040
2. Ardu Recovery, Provo, Utah
At Ardu Recovery you can find a range of research-based treatments covered by Utah Medicaid.
Treatment for substance use disorders includes:
detox
inpatient treatment
intensive outpatient programs (IOP)
The top features of this recovery program in Provo, UT include accreditation from the Commission on Accreditation of Rehabilitation Facilities (CARF) and a 4.6-star Google rating.
Location and contact information:
1053 W. 1020 S.
Provo, UT 84601
(801) 515-3323
3. BAART Programs, Ogden, Utah
This treatment center provides treatment for people addicted to opioids. Treatment plans may include medication-assisted treatment (MAT) and individual counseling and are Medicaid-covered.
The BAART program is backed by CARF accreditation and positive client feedback.
Location and contact information:
2557 Lincoln Ave.
Ogden, UT 874401
(801) 622-5272
4. Discovery House, Orem, Utah
Discovery House offers MAT, outpatient services, aftercare, and more covered by the Medicaid insurance program.
Best qualities of this treatment center:
CARF accreditation
positive client testimonials
evidence-based treatment services
5. Fair Step House, Salt Lake City, Utah
Here you can find long-term and short-term residential treatment services in Salt Lake City, UT including cognitive behavioral therapy, relapse prevention, and co-occurring disorder treatment.
Top marks for this residential treatment center:
a 4.8-star Google rating
excellent testimonials from past clients
an evidence-based approach to care
Location and contact information:
440 S. 500 E.
Salt Lake City, UT 84102
(801) 359-8862 ext. 2113
6. Odyssey House, Salt Lake City, Utah
Odyssey House provides gender-specific outpatient and inpatient drug rehab programs for substance abuse. You can use your Medicaid health plan to cover treatment costs here.
Top features of Odyssey House include:
Joint Commission accreditation
multiple "Best of State" awards
high Google ratings
Location and contact information:
623 S. 200 E.
Salt Lake City, UT 84111
(801) 596-1990
7. Project Reality, Salt Lake City, Utah
This facility provides substance use treatment that includes buprenorphine, methadone, and naltrexone maintenance and counseling.
All services can be paid for with Utah Medicaid coverage.
Project Reality is backed by:
CARF accreditation
partnership with the United Way
positive client testimonials
Location and contact information:
150 E. 700 S.
Salt Lake City, UT 84111
(801) 364-8080
What Services Does Utah Medicaid Cover For Alcohol And Drug Rehab?
Not all drug rehab centers that accept Utah Medicaid will offer the same level of care, but most will provide the evidence-based services you need to achieve sobriety.
Substance abuse treatment services covered by Medicaid insurance may include:
outpatient treatment
behavioral therapy
dialectical behavior therapy (DBT)
opioid detoxification
psychotherapy
dual diagnosis treatment
group therapy for alcohol addiction
partial hospitalization programs (PHP)
alcohol detox
family therapy
Utah Medicaid And Drug Rehab FAQs
The following frequently asked questions may help you narrow your search for a rehab program.
❓ What If I Don't Qualify For Utah Medicaid?
✔️ If you don't qualify for Medicaid, there are state-funded rehab centers as well as free rehab centers you may be eligible to attend for low-cost treatment.
Read about state-funded vs. free drug rehab centers.
❓ Will All Rehab Centers In Utah Accept Medicaid?
✔️ There are several facilities that take Utah Medicaid, but not all will. Speak to a treatment provider prior to entering a rehab program to know for sure.
❓ Can I Use Other Types Of Health Insurance For Addiction Treatment In Utah?
✔️ Yes, most treatment programs will accept Medicaid, Medicare, and Tricare (military insurance). You can also use private healthcare insurance and cash payment at many locations.
Connect With A Rehab Center In Utah Today
We can help you find a rehab center near you that meets your individual needs, or those of a loved one.
Call our helpline for more information about Utah Medicaid coverage and eligibility or for a free referral.
Published on January 31, 2022
This page does not provide medical advice.
See more
Article resources
Free Rehab Centers aims to provide only the most current, accurate information in regards to addiction and addiction treatment, which means we only reference the most credible sources available.
These include peer-reviewed journals, government entities and academic institutions, and leaders in addiction healthcare and advocacy. Learn more about how we safeguard our content by viewing our editorial policy.