Free Addiction Treatment Programs In Grand Ronde, OR
People in Grand Ronde can gain access to low-cost and free substance abuse treatment, regardless of their existing financial situation.
Free and low-cost addiction treatment services in Grand Ronde include drug rehab for teens, individual and group therapy, relapse prevention therapy, IOP programs, and holistic residential treatment programs.
Drug & Alcohol Rehab Locations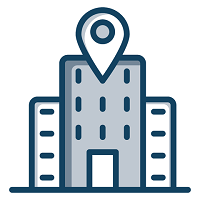 Grand Ronde Health and Wellness - Center
Grand-ronde, Oregon
Drug Rehab For Teens And Adolescents: Juvenile-Based ProgramsCognitive Behavioral Therapy (CBT)
Individualized Counseling
Group Therapy
Smart Recovery
Relapse Prevention Therapy
Outpatient Drug Rehab: Intensive Outpatient Program (IOP)Holistic Residential Treatment Options
Show more
View More Information
This page does not provide medical advice.
See more