Free Drug And Alcohol Recovery Centers In Waldport, OR
People living in Waldport may be eligible to receive financial assistance from the government or community scholarships to pay for a drug rehab program.
Services in the Waldport area include inpatient and outpatient drug rehab programs, holistic residential treatment, detoxification, gender-based programs, faith-based rehab programs, and teen-based programs.
Drug & Alcohol Rehab Locations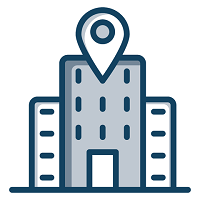 Discovery Counseling Inc
Waldport, Oregon
Drug Rehab For Teens And Adolescents: Juvenile-Based ProgramsDrug Rehab For Women And Female Clients
Outpatient Drug Rehab: Intensive Outpatient Program (IOP)Inpatient Drug Rehab: Partial Hospitalization/Day Treatment
Show more
View More Information
This page does not provide medical advice.
See more