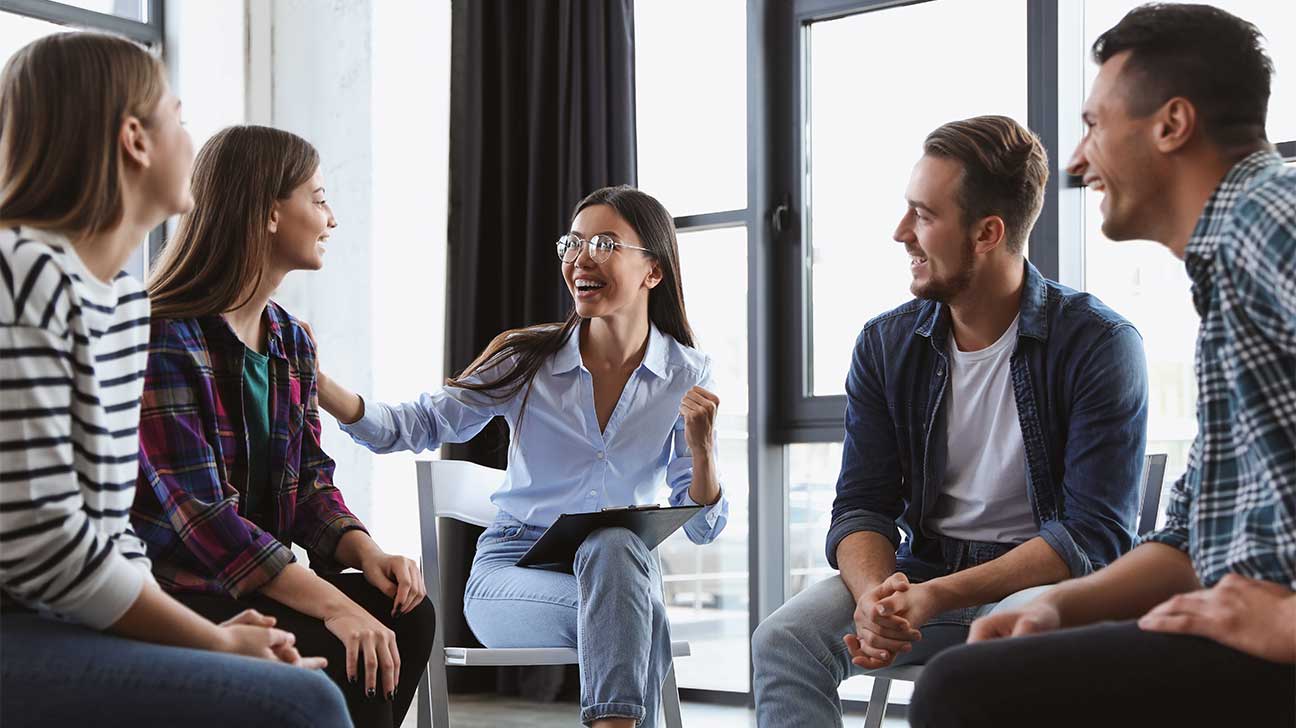 Addiction is a common struggle that affects the lives of millions of Americans and their families. Unfortunately, the cost of drug treatment for many can be a barrier.
Outpatient rehab is a treatment option that is often less expensive than residential treatment or inpatient rehab, although it may not be suitable for everyone.
What Is Outpatient Drug Rehab?
Outpatient drug rehabilitation is a low-intensity level of care for treating addiction.
Unlike inpatient treatment or residential rehab, outpatient rehab options do not require that you live in a drug or alcohol rehab facility while you receive treatment.
Goals of outpatient drug abuse rehab include:
providing ongoing support
preventing relapse in early recovery
building motivation for recovery
helping reestablish a sense of normalcy
Outpatient treatment options can be made flexible to meet your scheduling needs, and allow you to live at home while you receive help for a drug or alcohol problem.
What Are The Different Types Of Outpatient Rehab?
Outpatient rehab is a term that may refer to a number of different drug or alcohol treatment options for those with substance use disorder.
Common forms of outpatient rehab for addiction include:
outpatient detox programs
partial hospitalization programs (PHPs)
intensive outpatient programs (IOPs)
general outpatient
dual diagnosis
medication-assisted treatment (MAT)
behavioral therapy/counseling
Outpatient treatment can be delivered at several levels of care, with the most intensive being partial hospitalization or a day treatment program.
Attending support groups may also be encouraged, or offered as part of an outpatient rehab program found through an outpatient treatment center.
What Is The Typical Cost For Outpatient Rehab?
The average cost of outpatient rehab for addiction varies.
With insurance coverage, outpatient treatment services could be completely free, or cost upwards of $10,000 for IOP, for instance, without insurance.
The cost of outpatient treatment will depend on:
type of outpatient rehab
the treatment provider
your location
your eligibility for sliding scale payment options
Where Can I Find Free Methadone Maintenance Treatment?
Methadone maintenance treatment, also known as medication-assisted treatment when paired with behavioral therapy, is a first-line treatment for opioid addiction.
As of 2020, medications for opioid use disorder, like methadone, are now a mandatory benefit under state Medicaid plans.
You can find free, or low-cost methadone treatment by calling our helpline or using SAMHSA's online treatment locator.
Where Can I Find Free Suboxone Treatment?
Suboxone is another FDA-approved medication for treating opioid use disorder.
Outpatient Suboxone treatment may be eligible for full or partial health insurance coverage. You can call our helpline to find treatment options near you.
Where Can I Find Free Outpatient Counseling For Addiction?
Outpatient counseling through a rehabilitation center or individual treatment provider may be eligible for full or partial insurance coverage.
Ways to find free or low-cost outpatient counseling options:
Ways To Find Free Rehab Centers For Outpatient Rehab
Outpatient treatment programs can be costly. But there are several ways to reduce rehab costs, or find free treatment at no cost to you.
Options for finding no-cost treatment include:
finding a Medicaid rehab center that accepts public insurance
using private insurance to cover treatment
finding a state-funded drug rehab center
applying for a treatment scholarship
taking out a loan to cover rehab costs
Many treatment providers work with insurance or find other ways to make treatment free for those who are low-income or otherwise unable to afford rehab.
Do Outpatient Drug And Alcohol Rehab Centers Offer Payment Plans?
A sliding scale and other rehab payment plan options are offered by some outpatient treatment providers, including addiction counselors and licensed therapists.
What Are The Benefits Of Outpatient Drug Rehab?
Outpatient rehab can offer a number of benefits for people and families affected by addiction, as a form of ongoing care and support.
Benefits of outpatient rehab include:
can help prevent relapse
can offer support while you practice new recovery skills
can be customizable based on your health needs
can allow you to live at home while you receive care
Outpatient treatment is ideal for those with mild substance use issues, or those who otherwise don't require 24-hour care in a treatment facility.
Who Can Benefit From Outpatient Drug Rehab?
Outpatient drug rehab programs are often recommended for people with drug dependency or those who are addicted to one or more drugs.
Outpatient rehab options may be suitable for:
opioid addiction
alcohol addiction
illicit drug addiction
other drug addictions
The best way to learn more about whether you could benefit from outpatient rehab is to consult a healthcare provider.
Find Free Outpatient Treatment Today
Call our confidential hotline now to learn more about free outpatient treatment options and how to find the best recovery program for you or a loved one today.
Published on April 29, 2022
This page does not provide medical advice.
See more
Article resources
Free Rehab Centers aims to provide only the most current, accurate information in regards to addiction and addiction treatment, which means we only reference the most credible sources available.
These include peer-reviewed journals, government entities and academic institutions, and leaders in addiction healthcare and advocacy. Learn more about how we safeguard our content by viewing our editorial policy.