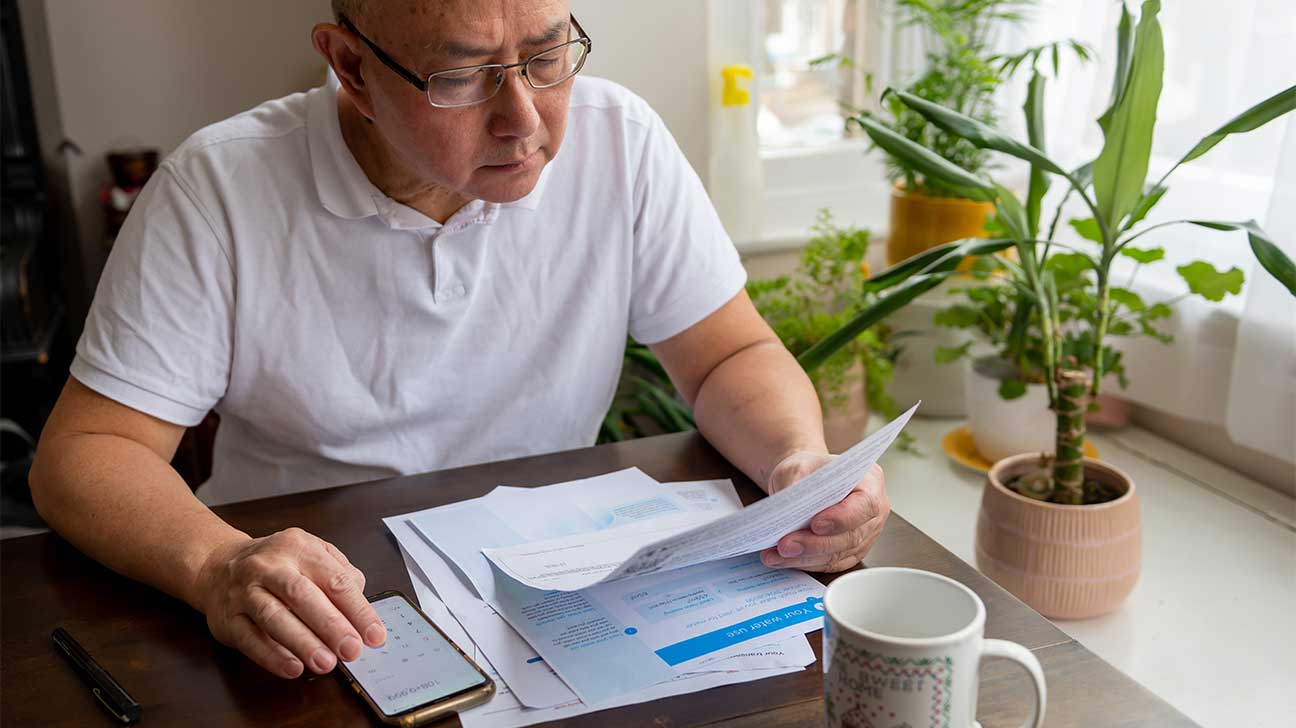 Rapid inflation in the United States is a growing problem.
With gas, grocery, and housing costs climbing at a steep rate, it's reasonable to question whether this will also extend to substance use disorder treatment costs.
What remains unclear at this time is just how much, or how little, inflation will affect the cost of healthcare services, including drug and alcohol rehab program costs.
According to the Washington Post, however, experts warn that the effects of inflation on the price of critical goods could extend to healthcare costs in the near future.
Learn about the current average cost of rehab.
What Is Inflation?
Inflation, put simply, refers to an increase in the price of goods and services across the economy that can essentially reduce your purchasing power.
The cause of this can be influenced by a wide range of factors.
According to experts, contributors to current U.S. inflation include:
supply chain issues
surging demand for goods/services
COVID-19 financial relief programs
Does Inflation Affect The Cost Of Rehab?
Inflation is one factor that could affect the cost of a treatment program for addiction, but it's far from the only factor with influence.
Factors that are more likely to affect the cost of treatment include:
the level of care
the location of the treatment facility
amenities offered by the facility
duration of the rehab program
insurance coverage
Addiction treatment programs, and individual treatment services, can range anywhere from $0 (with insurance) to thousands of dollars for a full program.
Here's a closer look at the primary factors that affect rehab costs:
Insurance Coverage
Health insurance plans can play a pivotal role in the overall cost of a rehab program at U.S. addiction recovery centers.
That includes common forms of coverage such as:
Medicaid and Medicare
private insurance
military insurance (e.g. Tricare)
Under federal law, health insurance companies are required to offer some level of coverage for mental health and substance abuse services.
The amount of coverage and types of treatment services that are covered by your health insurance plan, however, can vary.
This may depend on factors such as:
your specific plan/policy
your insurance provider
premium and deductible requirements
accepted insurance at a rehab center
copay requirements
choosing in in-network or out-of-network provider
Find out about using health insurance to cover the cost of drug rehab.
Level Of Care
Treatment for drug and alcohol abuse is offered at multiple levels of care.
Treatment programs include:
inpatient treatment programs
residential treatment programs
partial hospitalization programs
intensive outpatient treatment
general outpatient programs
A higher level of care, such as residential or inpatient treatment, will cost more than outpatient programs on average, due to the fact that it offers around-the-clock care.
The overall cost may factor in the cost of labor, meals, medical care that's available, and other treatment services commonly offered at inpatient rehab facilities.
Treatment Center Location
The geographic location of a treatment center can affect the overall cost.
Some luxury rehab centers might boast a waterfront view, a view of the mountains, or be located in a city or state where behavioral health services are priced higher.
This may depend on local and state laws, cost of living, and related factors.
Amenities Offered
Rehab programs aren't all the same.
Some offer just basic amenities for clients, while others offer a more extensive array of amenities for clients to make their treatment stay more comfortable.
Higher-cost rehab centers may offer amenities such as:
access to a gym
private rooms
gourmet meals
massage therapy
spa services
Some substance abuse treatment services, such as medication for opioid use disorder, could also affect rehab costs, depending on how services at the facility are billed.
Treatment Program Length
Suffice it to say, the longer you stay in treatment, the higher the cost.
Treatment programs vary in their length, and the recommended duration for treatment typically depends on factors such as the severity and duration of your problem.
Average rehab program lengths include:
detox: three to five days
inpatient: 28 to 30-day program
residential: 30 to 90 days
outpatient: three to six months
medication-assisted treatment (MAT): >12 months
How Do I Find Low-Cost Rehab?
While the steep price tag of some rehab programs can be daunting, there do exist rehab programs for drug addiction that are more budget-friendly.
Some rehab programs offer a sliding scale, or may have other financing options that are more affordable for people who make little or no income but still need help.
At FreeRehabCenters.net, our staff can help you navigate your treatment options, and find a rehab or aftercare program that meets you or your family's budgetary needs.
Learn more about how to find free or low-cost rehab.
Call To Find Drug Rehab Today
If you or a loved one is in need of affordable drug addiction treatment, don't wait. Call us today to learn more about your treatment and payment options.
Published on April 6, 2022
This page does not provide medical advice.
See more
Article resources
Free Rehab Centers aims to provide only the most current, accurate information in regards to addiction and addiction treatment, which means we only reference the most credible sources available.
These include peer-reviewed journals, government entities and academic institutions, and leaders in addiction healthcare and advocacy. Learn more about how we safeguard our content by viewing our editorial policy.