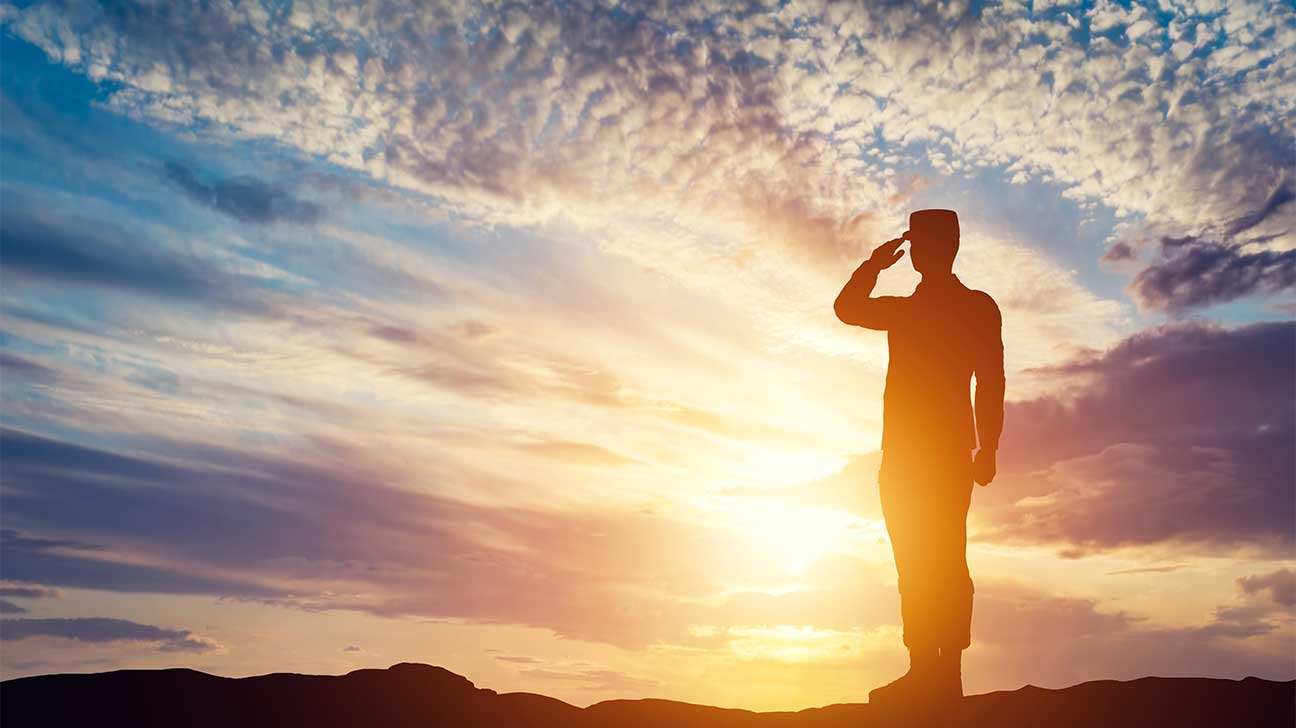 Veterans of the armed services face unique challenges when it comes to mental illness and the onset of substance use disorders when they return to civilian life.
In an effort to address this issue, the Defense Department has put in place numerous resources at the VA for veterans with drug and alcohol addiction to get help with no out-of-pocket costs.
One such option is inpatient rehabilitation, which is a treatment program that provides 24-hour care for people including medical detox, counseling, and aftercare programs.
The VA's inpatient rehab programs may last anywhere from a few days to several weeks depending on the needs of the veteran and the severity of their addiction.
VA Inpatient Rehab Programs For Veterans
Currently, over 1.1 million veterans live with a substance use disorder (SUD). Of these, 80 percent account for alcohol abuse, and 20 percent are veterans using illicit drugs.
Alcohol and drug abuse among veterans is often exacerbated by overseas deployments, exposure to combat, and other stressors of military life.
The cost of inpatient rehab through the VA depends on several factors. While veterans can receive free detox, MAT, residential rehab, and counseling at a VA hospital, due to high demand wait times may be very long.
Recent legislation has attempted to address this problem by allowing veterans more options when it comes to non-VA medical care providers. Ex-service members may need to have other types of health insurance coverage for these rehab centers.
Veterans can also use scholarships, state funds, Tricare (military insurance), private health insurance, Medicaid, and more to cover the cost of these programs.
How Inpatient Rehabilitation Programs Specialize In Veterans Care
The VA benefits system offers several medical, dental, mental health, and substance abuse services for eligible veterans.
VA staff members at inpatient programs are trained in veterans issues such as post-traumatic stress disorder (PTSD) care, depression, anxiety disorders, and more.
Addiction rehab at the VA will also focus on treating co-occurring mental health disorders that oftentimes afflict veterans after traumatic events such as combat exposure or sexual assault.
How To Apply For An Inpatient Rehab Program At The VA
Veterans misusing drugs and alcohol can enter an inpatient program by first applying for VA health care. This process can be accomplished on the VA website or at a VA hospital.
Once you've applied for health care and are assigned a primary health care provider, you can tell them about your substance abuse.
You will then be provided a referral for substance use and mental health screening and treatment services as needed.
If you have served in Operation Enduring Freedom (OEF), or Operation Iraqi Freedom (OIF), you can call your local VA medical center and ask to speak to an OEF or OIF coordinator to get the addiction services you need.
Substance Abuse Treatment Options Offered Through The VA
The Veterans Affairs (VA) Healthcare System offers various levels of drug and alcohol rehab treatment depending on the severity of the addiction, length of time abusing the substance, and other considerations.
Substance abuse treatment programs at the VA may include:
cognitive behavioral therapy (CBT)
short-term and long-term inpatient treatment
intensive outpatient programs (IOP)
group therapy
outpatient treatment
medically monitored detoxification
continuing care and relapse prevention
dual diagnosis treatment for co-occurring disorders
residential treatment
therapy for family members
medication-assisted treatment (MAT)
12-step programs for alcohol use and drug addiction
The VA also offers drug rehab programs designed specifically for the needs of women veterans, military veterans with children, and homeless veterans.
Find A Drug And Alcohol Treatment Center For Veterans Today
If you or a loved one are a veteran and have a substance use disorder, help is available in the form of evidence-based substance abuse treatment programs.
Call our helpline today for more information on veteran substance abuse. Our team can help you find a treatment facility that puts you on the path to recovery.
Published on April 21, 2022
This page does not provide medical advice.
See more
Article resources
Free Rehab Centers aims to provide only the most current, accurate information in regards to addiction and addiction treatment, which means we only reference the most credible sources available.
These include peer-reviewed journals, government entities and academic institutions, and leaders in addiction healthcare and advocacy. Learn more about how we safeguard our content by viewing our editorial policy.