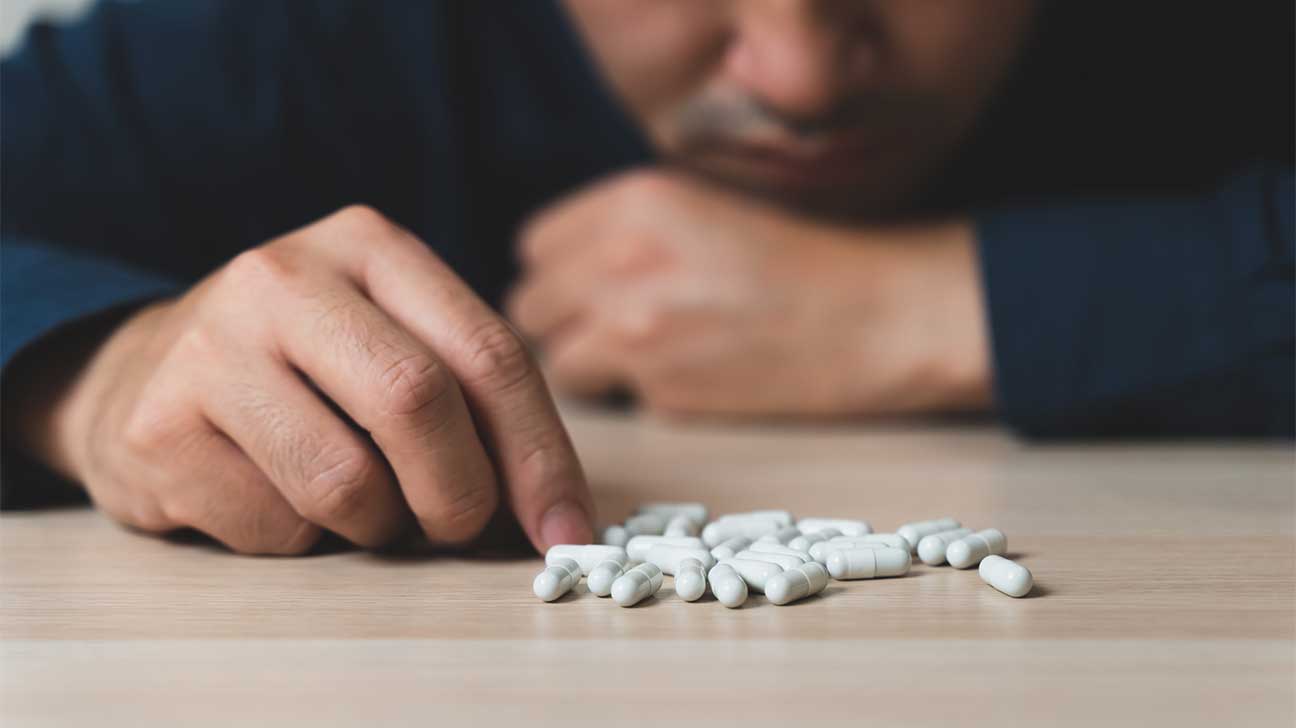 The U.S. opioid epidemic has prompted healthcare providers and researchers to find safer alternatives to opioid drugs, which are prescribed for acute and chronic pain management.
Neurontin, a brand name for gabapentin, is an anticonvulsant drug that is increasingly prescribed off-label for the treatment of nerve pain, despite its limited effectiveness as a general painkiller.
According to research, Neurontin is also playing a growing role in opioid-related overdoses, as a drug that is sometimes misused by those with a history of opioid abuse to enhance opioid effects.
What Is Gabapentin Used For?
Gabapentin (Neurontin) is an anticonvulsant medication and central nervous system depressant that is FDA-approved as a treatment for a variety of conditions.
seizures (in those with epilepsy)
postherpetic neuralgia
restless leg syndrome
Approved uses for gabapentin include:
It's also increasingly been prescribed off-label for neuropathic pain.
According to the U.S. Centers for Disease Control and Prevention (CDC), gabapentin prescribing has increased steadily in recent years, as have reports of misuse and gabapentin-involved overdose.
What Is The Risk Of Overdose With Gabapentin?
Taken on its own, gabapentin does not pose a high risk for drug overdose. But researchers say that the drug is increasingly being misused as an opioid.
This is in part because it is easier to get than prescription opioids and it is not designated as a controlled substance.
Does Gabapentin Work Like An Opiate?
Not exactly. Gabapentin is increasingly prescribed off-label as a treatment for pain, similar to opiates. But its effectiveness as a general pain treatment is not fully substantiated.
Critics of off-label prescribing point out that gabapentin is only effective for helping to relieve certain kinds of pain. For instance, stabbing pain or aches caused by shingles.
The risk of opioid misuse, however, has led some doctors to turn to alternatives for pain patients, like gabapentinoids, which have historically been associated with a lower risk of misuse.
Gabapentin Misuse And Opioid Abuse
Gabapentin and pregabalin are both prescription drugs that generally have a low risk for misuse. But there is an increased risk of misuse among those with a history of opioid abuse or addiction.
The CDC warns that gabapentin, like other central nervous system depressants (e.g. benzodiazepines), can enhance the side effects of opioids, including sedation.
Combining the two can have serious side effects, including accidental overdose. This can cause severe medical complications, including respiratory depression and death.
The Role Of Neurontin In Overdose Rates
Several studies published in recent years have documented the growing role of gabapentin (and its brand name formulations) in opioid-related overdoses.
From 2019 to 2020, data analyzed by the CDC demonstrated an increase in the detection and involvement of gabapentin in fatal overdoses.
This tracks with a rising trend of overall overdose deaths documented during the COVID-19 pandemic.
Intentional abuse, or misuse, of Neurontin has contributed to the rise in gabapentin-involved overdose deaths, many of them involving synthetic opioids, like illicitly-manufactured fentanyl.
What Are The Risk Factors For Neurontin And Opioid Overdose?
The main risk factor for Neurontin-involved overdose is the mixing of Neurontin with other depressants, including opioids, benzodiazepines, and alcohol.
Other risk factors include:
taking very high doses of Neurontin (alone or with other drugs)
history of opioid misuse and addiction
using Neurontin in any way other than as prescribed (e.g. crushing and snorting)
abusing or misusing Neurontin
What Is The Treatment For Neurontin Abuse?
Neurontin abuse is most common among people with a history of opioid addiction, or opioid use disorder. Treatment for this form of substance misuse may involve inpatient or outpatient help.
Inpatient Treatment
Inpatient treatment is the most intensive form of care for drug addiction. This offers around-the-clock supervision, clinical care, and behavioral health treatment.
Within inpatient rehab, you may have access to detox services, individual and group therapy, pain management services, and other substance use treatments.
Outpatient Treatment
Outpatient treatment can refer to a rehab program or treatment services received through an individual treatment provider, such as a medical doctor, counselor, or psychiatrist.
Outpatient treatment may be recommended for those who can benefit from a lower level of care, compared to inpatient treatment, and who may not require 24/7 supervision and monitoring.
Medication-Assisted Treatment
For those with a history of opioid abuse, a doctor may recommend medication-assisted treatment, which is offered by many inpatient and outpatient treatment programs.
This is the most effective opioid addiction treatment, integrating therapy and medication.
Find Treatment For Neurontin Abuse
For more information about treatment options for Neurontin abuse, call our helpline to connect with one of our staff members today.
We can help you find a treatment program that's right for you or a loved one in need.
Published on November 23, 2022
This page does not provide medical advice.
See more
Article resources
Free Rehab Centers aims to provide only the most current, accurate information in regards to addiction and addiction treatment, which means we only reference the most credible sources available.
These include peer-reviewed journals, government entities and academic institutions, and leaders in addiction healthcare and advocacy. Learn more about how we safeguard our content by viewing our editorial policy.