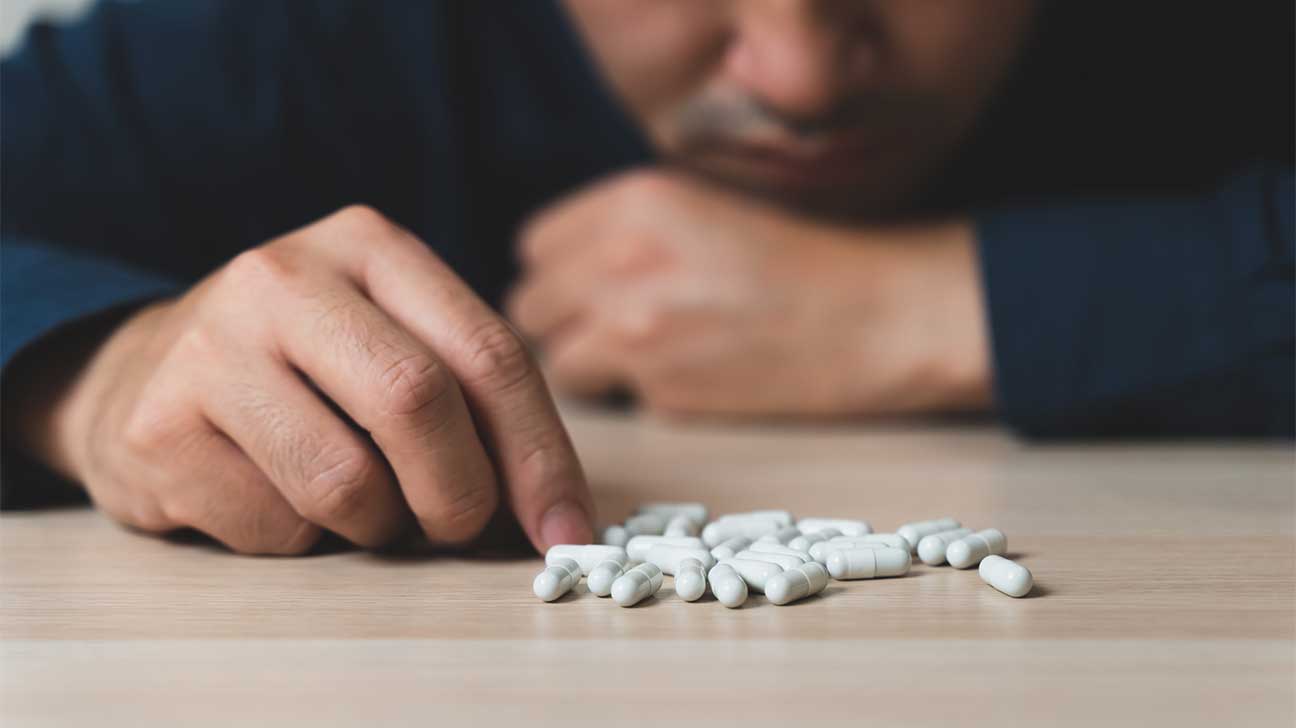 In May 2022, the U.S. Centers for Disease Control and Prevention (CDC) warned that mixing the drug gabapentin with opioids can result in respiratory depression, and potentially death.
Opioid-related deaths in the United States have risen sharply since 1999. Many today are linked to the use of a combination of drugs, particularly the mixing of opioids with other depressants.
Why Do People Misuse Gabapentin?
Gabapentin is a widely prescribed anticonvulsant medication for people with epilepsy. It is also used to treat neuropathic pain, restless leg syndrome, and postherpetic neuralgia.
Brand names for gabapentin include:
Prescriptions for gabapentin have steadily increased in the United States in recent years. When taken as prescribed, it's generally safe for use. Misuse of the drug, however, can be dangerous.
Gabapentin isn't always misused, but when it is, people typically abuse it for its relaxant effects.
Is Gabapentin An Opioid?
No. Gabapentin belongs to a class of drugs known as gamma aminobutyric acid (GABA) analogues. Other common drugs in this class include pregabalin and acamprosate.
Opioids, a class of central nervous system (CNS) depressants, are known for their ability to relieve severe pain. They also have a moderate to high potential for addiction.
GABA analogues, on the other hand, are not generally known for being highly addictive.
What Is The Link Between Gabapentin And Opioids?
Postmortem toxicology results show that gabapentin is involved in an increasing number of opioid overdose deaths in the U.S. This has become a growing concern among clinicians.
Experts say that gabapentin, a pain medicine, is highly sought after by those with a history of opioid abuse and addiction, in part because gabapentin can enhance opioids' effects.
On its own, gabapentin does not have a high potential for misuse. Mixing it with opioids, however, can lead to difficulty breathing, sedation, and potentially drug overdose.
How Common Is Gabapentin Overdose?
Gabapentin overdose is not common when the drug is taken alone. Combined with other drugs, however, overdose does become a greater risk, particularly among the elderly.
Data from the CDC shows that from 2019 to 2020, nearly 90 percent of overdose deaths involving gabapentin in the U.S. also involved an opioid.
Nearly 60 percent of those gabapentin-involved fatalities involved an illicit synthetic opioid like fentanyl.
Gabapentin-related deaths in the U.S. have increased in recent years. The CDC reports this follows a rising trend in overall drug overdose deaths during the COVID-19 pandemic.
What Are The Risk Factors For Gabapentin And Opioid Overdose?
Gabapentin is not an inherently dangerous medication. It can be safe to take. The same is true for prescription opioids, which can be prescribed and administered for acute or chronic pain.
Experts warn, however, that gabapentin and opioids should not generally be mixed. Both should be used with caution, taken exactly as instructed by a prescriber to prevent risk for overdose.
Risk factors for gabapentin and opioid overdose include:
taking gabapentin and opioids at the same time
taking high doses of gabapentin
misusing gabapentin for nonmedical purposes.
taking drugs in ways other than prescribed (e.g. snorting, injecting)
older age (e.g. age 55+)
history of opioid use disorder or other substance use disorder
What Are Common Signs Of Overdose?
If you or a loved one is taking gabapentin with other depressants (e.g. opioids, benzodiazepines), or is misusing gabapentin, it may be helpful to know the signs of a drug overdose.
Overdose does not always lead to fatal outcomes. It can be treated and reversed if action is taken quickly.
If someone becomes unresponsive, loses consciousness, is having breathing problems, or shows other common signs of an overdose, call for medical attention right away.
Treatment Options For Prescription Drug Addiction
Gabapentin abuse is treatable in those with or without a history of opioid addiction.
A treatment program for prescription drug addiction may involve detoxification (detox) for withdrawal, behavioral therapy, and other evidence-based treatment services.
What Is The Cost Of Drug Abuse Treatment?
Cost is a common barrier to addiction treatment. If you have health insurance, this may be able to help cover treatment costs. But if you do not, you may still have options.
Options for finding low-cost/no-cost treatment include:
looking for a state-funded rehab center
contacting your local health department to find free community-based options
seeking treatment providers that offer a sliding scale fee for income-eligible clients
Find Substance Use Treatment Today
At FreeRehabCenters.net, we aim to help connect families and individuals affected by addiction find a rehab program that's suited to their personal and financial needs.
Call our helpline today to find addiction treatment options near you.
This page does not provide medical advice.
See more
Article resources
Free Rehab Centers aims to provide only the most current, accurate information in regards to addiction and addiction treatment, which means we only reference the most credible sources available.
These include peer-reviewed journals, government entities and academic institutions, and leaders in addiction healthcare and advocacy. Learn more about how we safeguard our content by viewing our editorial policy.