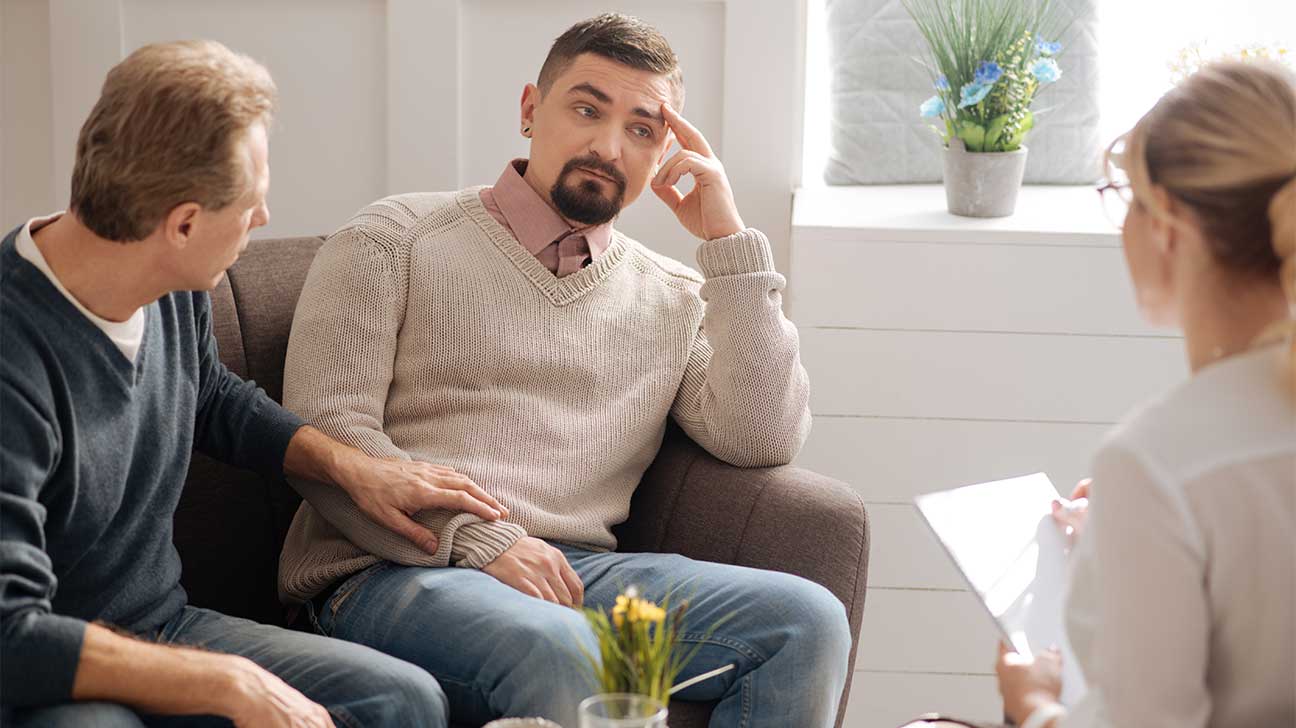 Florida's Baker Act law allows for involuntary commitment for psychiatric issues for up to 72 hours in a Baker Act-receiving facility, such as a psychiatric hospital.
In Florida, involuntary commitment for a severe mental health crisis under the state's Baker Act is sometimes referred to as "being Baker-Acted."
Commitment under Florida's Baker Act can connect a person in crisis with treatment and support for intent to commit harm against oneself or others.
But the law has also been the subject of criticism and scrutiny, particularly in its frequent use on young children.
What Is The Florida Baker Act?
Florida's Baker Act, also known as the Florida Mental Health Act of 1972, is the state's involuntary commitment law, named after former State Rep. Maxine Baker.
It allows for the involuntary, temporary institutionalization of a child, adolescent, or adult who is at risk for harming themselves or others due to mental illness.
Under Baker Act criteria, a person must present as:
mentally or emotionally impaired (note: this does not include developmental disability)
at immediate risk for serious bodily harm, or harming others, as evidenced by recent behavior
unwilling to consent to a voluntary examination
not under the influence of drugs or alcohol (substance abuse impairment could be grounds for commitment under Florida's Marchman Act)
The Baker Act is commonly described as a "worst case scenario" solution, or a last resort for those who want to help a loved one experiencing severe mental health issues.
Under the law, seeking medical treatment voluntarily, or gaining informed consent from a person in crisis for emergency services, is strongly encouraged.
How Does Florida's Baker Act Work?
According to the University of South Florida's Baker Act Reporting Center, Florida's Baker Act is used well over 200,000 times statewide each year.
Florida's Baker Act can be initiated in one of three ways:
Clinical intervention: A qualified clinician, such as a clinical psychologist, psychiatric nurse, physician, or clinical social worker may initiate the Baker Act process.
Law enforcement: A law enforcement officer can take a person who meets Baker Act eligibility criteria to a Baker Act receiving facility for an involuntary mental health examination.
Courts: A person, such as a family member or police officer, can also petition the circuit court to issue an ex-parte order, which will require an involuntary examination at the nearest receiving facility.
What Happens When You Get Baker Acted In Florida?
Florida law requires that a law enforcement officer transport a person to the mental health facility to receive a psychiatric assessment.
Once admitted into the facility, the law requires they be examined by a qualified mental health professional within 72 hours.
That's the maximum amount of time a person can be held involuntarily under Florida statutes.
What Are The Consequences Of Being Baker Acted?
The Baker Act is meant to be used as a last resort to keep a person safe from the substantial likelihood of bodily harm, or from seriously harming others.
But the law can, and has been abused. In 2018, a behavioral health hospital in Tampa was found to have exploited Florida's Baker Act for profit, by holding those held under the law longer than was necessary. 
The Baker Act is also used frequently on minors, including children as young as six years old.
The Southern Poverty Law Center has described the use of Florida's Baker Act against children as "costly" and "cruel."
Potential consequences of being Baker Acted could include:
emotional and psychological trauma
costly bills for mental health treatment
a longer involuntary stay in treatment
stigma associated with involuntary commitment
What Can The Baker Act Do For Someone In Crisis?
The Baker Act can remove someone in crisis from an environment that is exacerbating or otherwise failing to protect their health and safety.
It can also connect a person in the state of Florida with a severe mental health condition to further treatment for mental health or substance abuse (a common co-occurring condition).
What Comes After You're Baker Acted?
After you are Baker Acted, there is a 72-hour evaluation period.
Within that time frame, a mental health evaluation must be performed without unnecessary delay by a qualified clinician.
During that evaluation, a clinician will:
conduct a mental health assessment
provide a clinical diagnosis (as applicable)
determine whether the person remains at risk of harm/harm to others
ask for informed consent to mental health services (if additional mental health care treatment is warranted)
What Comes After You're Evaluated?
According to the Florida Department of Children and Families (DCF), one of the following must take place within the 72-hour examination period:
unless charged with a crime, the person must be released
the person must be released to outpatient treatment
the person must be asked and give consent to voluntary admission for inpatient treatment
the designated receiving facility must file a petition with the courts to request additional involuntary treatment through a court order
If a person held under Florida's Baker Act is taken to court, they will be appointed a public defender to represent them, unless they have external legal representation.
A hearing for additional involuntary placement must occur within five days.
How To Help Someone In A Mental Health Or Drug Abuse Crisis In Florida
Watching a loved one struggle with mental health or substance use can be difficult, as can living with this struggle yourself.
For more information about available mental health programs, or to find a treatment facility for addiction, call our helpline to learn more today.
Published on June 15, 2022
This page does not provide medical advice.
See more
Article resources
Free Rehab Centers aims to provide only the most current, accurate information in regards to addiction and addiction treatment, which means we only reference the most credible sources available.
These include peer-reviewed journals, government entities and academic institutions, and leaders in addiction healthcare and advocacy. Learn more about how we safeguard our content by viewing our editorial policy.