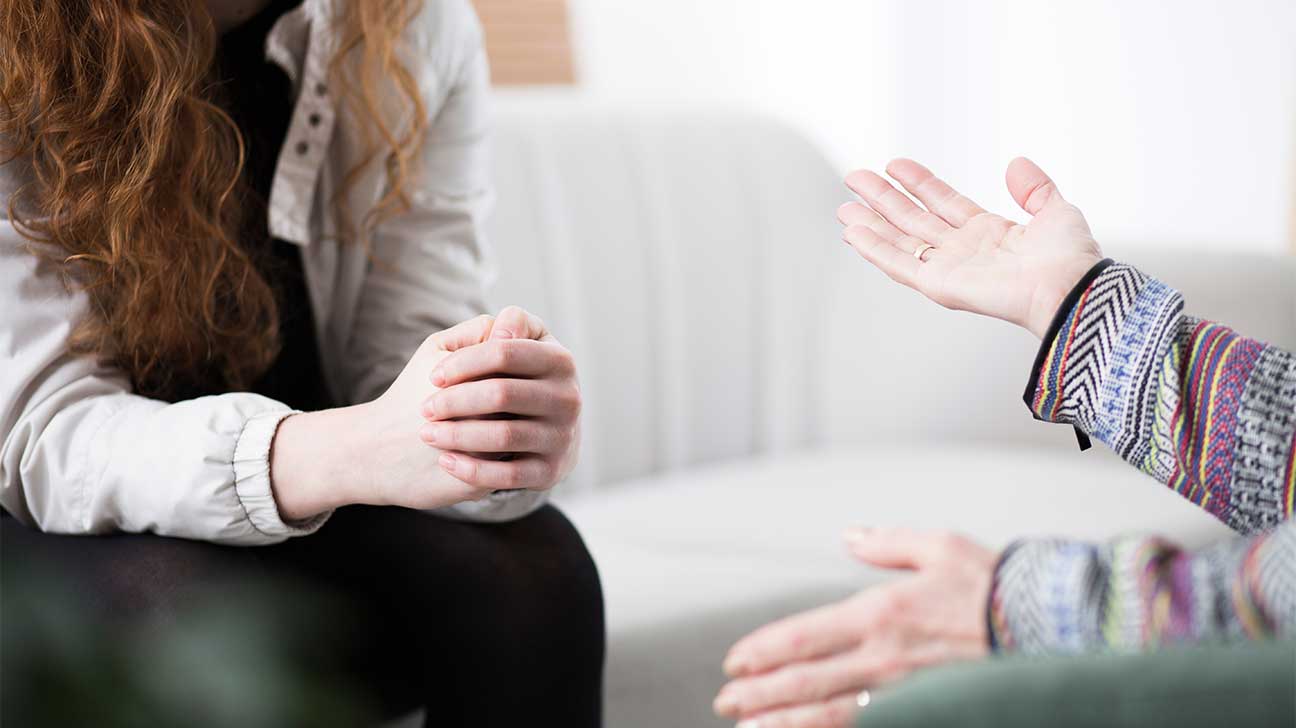 Evidence-based addiction treatment is a combination of behavioral therapies, counseling services, and medications that may be used to help people recover from substance abuse.
Holistic therapies are designed to provide a more personalized approach to care that can augment and fill in the gaps of a science-backed treatment approach.
A drug and alcohol rehab program that integrates holistic therapy and evidence-based treatment will benefit most people who are battling addiction.   
What Is Holistic Therapy?
Holistic treatment means to treat the "whole person" including the mind, body, and spirit.
It attempts to focus on a person's overall well-being, while also addressing the addiction and underlying mental health issues.
Many experts recommend using holistic therapies alongside traditional, evidence-based methods to help people recover from addiction and reduce the probability of relapse.
Ways To Combine Holistic Therapy With Evidence-Based Treatment
Listed below are eight ways that holistic therapies may be used in conjunction with evidence-based services to help people during the recovery process.
1. Acupuncture For Craving Reduction
Acupuncture is an ancient form of medicine from China that incorporates a process of inserting tiny needles into specific points on the body in order to restore balance and promote healing.
In an addiction treatment setting, acupuncture is used to help people reduce their cravings for substances such as alcohol and tobacco.
2. Art And Music Therapy For Mental Health Treatment
Music therapy for addiction is accomplished by listening to music, playing instruments, and singing both individually or in a group of therapists and peers. 
Holistic therapies that involve artistic expression have been found to increase motivation among clients and reduce substance use withdrawal pain in the weeks following detoxification.
3. Exercise And Massage Therapy
Exercise is an important part of the recovery process that can greatly reduce the symptoms of depression and anxiety by helping to rebalance the chemicals in the brain.
People who incorporate exercise into their daily lives may have a lower incidence of relapse than those who are sedentary and have poor physical health.
4. Mindfulness And Meditation
Mindfulness and meditation for addiction recovery are common holistic approaches that aim to increase self-awareness and self-control by focusing attention on the present moment. 
This type of treatment may be used alongside cognitive behavioral therapy (CBT) or as a relapse prevention tool to use after discharge from an inpatient program.
5. Spiritual Counseling
Some substance abuse treatment programs will include a spiritual component that is not necessarily affiliated with a specific religion.
Spiritual counseling conducted alongside behavioral therapy can help to provide clients with a way to empower themselves and find a deeper purpose within their lives.
6. Aromatherapy
Aromatherapy is an alternative medicine that incorporates essential oils such as sage, ginger, lavender, eucalyptus, sandalwood, and others to improve emotional and mental health.
Some evidence-based recovery programs may offer aromatherapy as a supplement to other mental health treatment approaches.
7. Yoga
Yoga is the practice of physical exertion, controlled breathing, meditation, and positive thinking that has been shown to promote sobriety through both physical and mental health benefits.
When used alongside behavioral therapy, yoga for addiction recovery can help prevent relapse, reduce the discomfort of withdrawal, and help to create effective coping mechanisms.
8. Animal-Assisted Therapy
Animal-assisted therapy introduces clients to a variety of animals that provide companionship to people who need additional support for their mental health.
In each case, these animals are chosen for their gentle temperaments and then carefully trained to safely engage with clients. Commonly used animals include dogs, cats, and horses.
When introduced as part of a comprehensive treatment plan, animal-assisted therapy can increase a client's natural oxytocin levels, reducing stress and supporting overall wellness.
Why Incorporating Holistic Therapy May Be Beneficial To Some People
Every person's experience with recovering from a substance use disorder will be different, and some people may require additional services outside of the traditional, science-based approach.
Holistic treatment is highly effective in that it addresses certain gaps that exist in evidence-based care, such as the lack of spiritual healing and self-expression during recovery.
For example, people who participate in yoga, meditation, or art therapy may continue to cultivate these new hobbies when they leave residential treatment.
A range of hobbies and interests alongside continued outpatient counseling can provide people with the tools they need to manage triggers and achieve lasting sobriety.
Evidence-Based Substance Abuse Treatment Options
Most medical professionals agree that holistic therapies are most effective when provided alongside an array of evidence-based treatment services.
Common evidence-based treatment options may include:
dual diagnosis treatment for co-occurring mental health disorders
medication-assisted treatment (MAT)
medical detox
behavioral therapy
aftercare support
If you or a loved one are facing substance abuse, reach out to FreeRehabCenters.net to learn more about an addiction treatment program that can address your individual needs. 
Find Substance Use Disorders Treatment Today
Contact our team today and find out more about drug and alcohol treatment centers.
Published on March 29, 2023
This page does not provide medical advice.
See more
Article resources
Free Rehab Centers aims to provide only the most current, accurate information in regards to addiction and addiction treatment, which means we only reference the most credible sources available.
These include peer-reviewed journals, government entities and academic institutions, and leaders in addiction healthcare and advocacy. Learn more about how we safeguard our content by viewing our editorial policy.