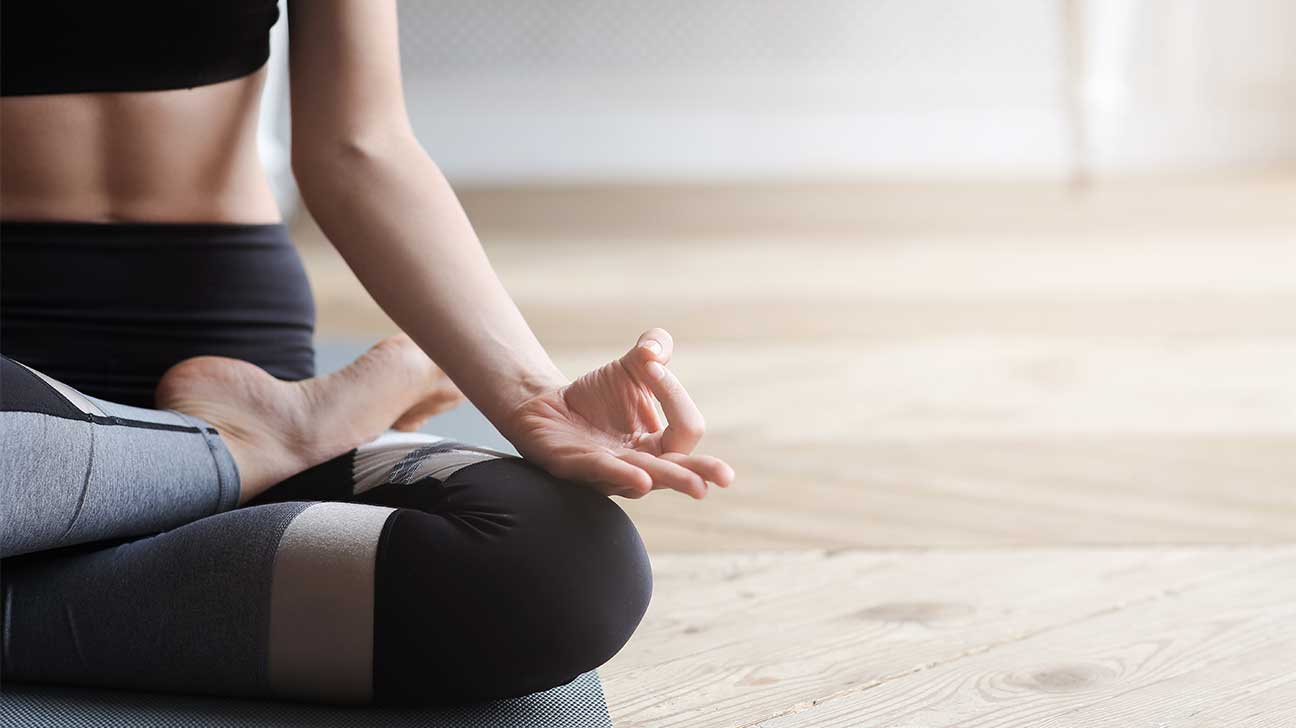 Drug abuse and addiction affect millions of Americans. Experts say the best treatment for this illness is a combination of medical and behavioral health treatment services.
Addiction treatment centers in recent years have also increasingly embraced the use of holistic therapies such as art therapy, music therapy, meditation, and yoga.
Studies show that yoga practice, or yoga therapy, can help to reduce or manage substance use, as well as promote sobriety from drugs of abuse through both physical and mental health benefits.
What Are The Benefits Of Yoga For Addiction Recovery?
Yoga practices can offer a number of benefits for people in general, and can provide benefits for those who are working to overcome a substance use disorder.
General Benefits And Effects Of Yoga
There are various forms of yoga that are practiced globally. Modern yoga generally focuses on physical postures and poses, as well as breathing exercises to help connect the mind, body, and spirit.
Some of the benefits of yoga can include:
stress and anxiety relief
better balance and coordination
improved focus
increased muscle strength/tone
improved energy
help with insomnia
blood pressure management
increased flexibility
increased body awareness
mental clarity
improved self-awareness
a sense of inner peace
Yoga therapy, however, differs from traditional yoga in that its specific purpose is to help aid those with a particular medical or mental health disorder, including substance use disorder.
Benefits Of Yoga For Addiction Recovery
Yoga therapy has been studied as a complementary treatment for addiction. That is, a treatment to be offered alongside traditional treatments such as cognitive behavioral therapy.
Studies show that for some with a history of addiction, yoga can offer a number of benefits to help prevent relapse, reduce the discomfort of drug withdrawal, and promote long-term recovery.
According to research, yoga may help to:
reduce drug and alcohol cravings
help you cope with triggers
replace unsupportive coping mechanisms (e.g. drug and alcohol use)
improve depression
regulate stress
break a cycle of addictive behaviors
reduce alcohol and drug use
What Role Can Yoga Play In Substance Abuse Treatment?
Yoga therapy and mindfulness therapies are increasingly offered alongside other traditional treatments in substance abuse programs.
This can include:
inpatient programs
12-step programs
outpatient treatment
Within a treatment program, yoga classes, or yoga sessions, may be offered on a weekly basis or multiple times a week as part of a comprehensive, holistic treatment plan.
The exact details of how this treatment method fits into your rehab program, however, will depend on factors such as the recommendations of your treatment team and your overall health.
Which Addictions Can Yoga Help Treat?
Yoga therapy for substance use disorders has been studied among people with a wide range of drug addictions, including opioid addiction, alcohol addiction, and cocaine addiction.
Yoga can offer physical benefits, such as improved flexibility, as well as reduce irritability and anxiety that can come with drug withdrawal, cravings, and strong urges to use in early recovery.
What Types Of Yoga Can Be Helpful For Addiction Recovery?
There are various yoga techniques that those with a history of addiction have reported as helpful in the early stages of addiction recovery and throughout their recovery process.
For example, a common form of yoga practiced in the West is Hatha yoga. This form of yoga focuses on physical postures, breathwork, and meditation.
Common hatha yoga techniques include:
Asana: yoga poses and postures
Kundalini: a subcategory of hatha yoga focused on spiritual enlightenment
Mantra: chanting
Another form of yoga that's also commonly practiced in the United States is Raja yoga, which has a greater focus on meditation than physical movement.
This type of yoga features eight steps, including pranayama, which is focused on breathing techniques.
Can Yoga Cure Drug And Alcohol Addiction?
Yoga is not by itself considered an evidence-based "cure" for addiction. However, it can be helpful in the early stages of the treatment process and throughout recovery as a healthy practice.
Yoga can be helpful for grounding purposes, managing impulsive thoughts and impulses, and building greater self-awareness, strength, and confidence in recovery.
Many people incorporate holistic therapies such as yoga alongside evidence-based treatment services such as behavioral therapy, detox, and medication-assisted treatment (MAT).
Find Addiction Treatment That Offers Yoga Today
Treatment providers across the U.S. offer yoga, in addition to meditation and other complementary therapies as part of a holistic approach to addiction treatment and recovery.
Call our helpline today to learn more about affordable, effective treatment options for yourself, a family member, or a loved one battling addiction.
Published on January 4, 2023
This page does not provide medical advice.
See more
Article resources
Free Rehab Centers aims to provide only the most current, accurate information in regards to addiction and addiction treatment, which means we only reference the most credible sources available.
These include peer-reviewed journals, government entities and academic institutions, and leaders in addiction healthcare and advocacy. Learn more about how we safeguard our content by viewing our editorial policy.