Free Addiction Help In Highland, UT
Payment assistance programs may be available to help residents of Highland pay for addiction treatment.
Rehab centers in Highland offer services that may include intensive outpatient programs, inpatient drug rehab programs, women-only rehab programs, relapse prevention therapy, individual counseling, and group therapy.
Drug & Alcohol Rehab Locations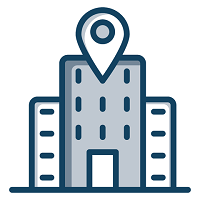 Ascend Recovery
Highland, Utah
Cognitive Behavioral Therapy (CBT)
Individualized Counseling
Group Therapy
Smart Recovery
Relapse Prevention TherapyDrug Rehab For Women And Female Clients
Outpatient Drug Rehab: Intensive Outpatient Program (IOP)Inpatient Drug Rehab: Partial Hospitalization/Day Treatment
Show more
View More Information
This page does not provide medical advice.
See more