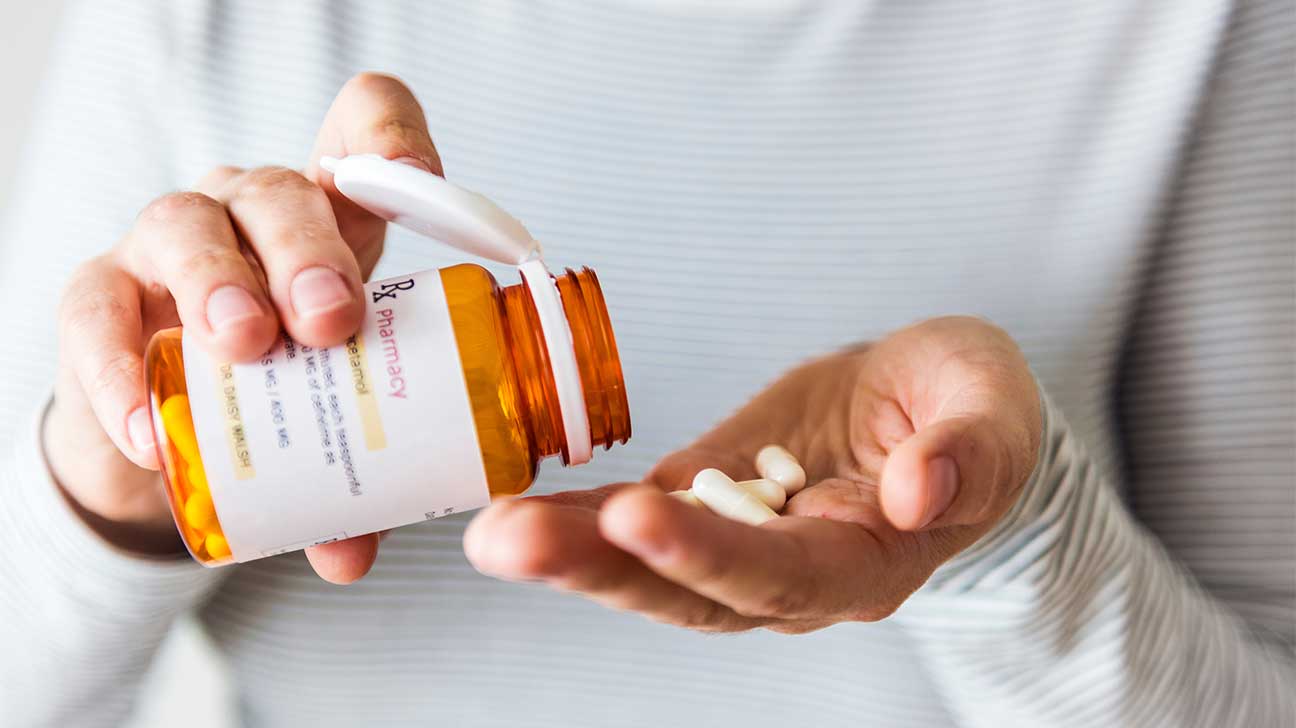 Cocaine use disorder is an ongoing public health problem in the U.S. Yet, despite years of research, there is not currently any medication that's FDA-approved for cocaine addiction.
Finding an effective medication to treat cocaine use disorder is a research priority, particularly amidst a surge in cocaine-involved overdose deaths.
In the meantime, researchers have identified several medications that have shown promise for severe cocaine withdrawal symptoms and promoting relapse prevention.
What Medications May Be Helpful For Cocaine Use Disorder?
Psychosocial interventions, such as contingency management and behavioral therapy, are currently considered the gold standard treatment for cocaine use disorder.
However, multiple medications have also been studied as potential treatments for this illness, which in 2020 affected an estimated 1.3 million Americans.
The most recent medication to gain approval by the U.S. National Institute on Drug Abuse (NIDA) for additional study is PPL-138, a lead compound of Phoenix PharmaLabs.
There are other medications that have been identified as potentially helpful in treating cocaine dependence, drug cravings, and side effects of cocaine-induced withdrawal.
Medication For Cocaine Withdrawal
Cocaine withdrawal is not generally life-threatening. But in some cases, symptoms can become distressing for the person detoxing, or potentially dangerous.
Under those circumstances, detox professionals working within a medical detox program or another clinical setting might administer medications targeted to treat specific symptoms.
One example is the beta-blocker propranolol, which can be helpful for treating anxiety, restlessness, hypertension, and chest pain.
Medication For Cocaine Addiction
Several medications have been identified as potentially beneficial in the treatment of this substance use disorder.
Results from clinical trials show that GABA agonists, for instance, can help to reduce the dopamine receptor response from cocaine use.
Disrupting dopamine transporters may play a central role in minimizing the effect of cocaine on the brain and central nervous system, thus making it easier to quit.
Medications that may help prevent relapse to drug use include:
Baclofen: a GABA agonist and muscle relaxant that may help alleviate cocaine cravings
Topiramate: a GABA agonist and anticonvulsant that may help ease agitation and help prevent relapse to cocaine use in early recovery
Tiagabine: a GABA agonist approved for the treatment of seizures that has shown some promise in helping promote cocaine abstinence
Modafinil: a prescription stimulant and dopamine agonist that can prevent fatigue, drowsiness, and help to promote a healthy sleep schedule
Disulfiram: a medication long-used for the treatment of alcohol dependence that has similarly shown potential promise in relapse prevention and treatment outcomes
Is Methadone Used For Treating Cocaine Use Disorder?
Methadone is an opioid agonist that is FDA-approved for treating opioid use disorder; it is not used for treating cocaine addiction. The same is also true for the partial agonist opioid buprenorphine.
Methadone maintenance, or medication-assisted treatment (MAT), may be recommended for someone who has both cocaine and opiate dependence.
MAT may also work to treat cocaine and alcohol abuse.
What Are The Benefits Of Medication For Cocaine Use Disorder?
Cocaine is an addictive drug that can be difficult to quit alone if you've been using it regularly for a long period. This is in part due to drug cravings.
Some pharmacological treatments have been shown to help reduce cravings associated with chronic cocaine abuse.
Medication may also be helpful for those who haven't had success with psychosocial treatments (e.g. behavioral therapy) or who lack access to that form of care.
What Is The Best Treatment For Cocaine Addiction?
An effective treatment plan for cocaine use disorder will generally involve psychosocial treatments, along with treatment for any co-occurring substance use or mental health disorders.
Recommended treatments include:
cognitive behavioral therapy (CBT)
contingency management (CM)
therapeutic communities
community support groups (e.g. 12-step groups)
aftercare support and follow-up
Pharmacotherapy, or medication-based treatment, may also be recommended on a case-by-case basis, depending on the specific healthcare needs of yourself or your loved one.
An antidepressant or other psychotropic medication, for instance, might be given to someone if they have co-occurring depression or another type of mental health disorder.
How Much Does Treatment For Cocaine Use Disorder Cost?
The cost of a substance abuse treatment program can vary, depending on a variety of factors. That includes factors related to your insurance coverage or a treatment provider.
Factors that can affect the cost of treatment include:
level of care (e.g. inpatient or outpatient rehab programs)
type of treatment program
the treatment provider
where you live
Find Drug And Alcohol Addiction Treatment Today
Achieving recovery from a cocaine use disorder is possible.
For information on how to find substance abuse treatment, or to learn more about your treatment options, call our helpline to speak with a specialist today.
Published on November 2, 2022
This page does not provide medical advice.
See more
Article resources
Free Rehab Centers aims to provide only the most current, accurate information in regards to addiction and addiction treatment, which means we only reference the most credible sources available.
These include peer-reviewed journals, government entities and academic institutions, and leaders in addiction healthcare and advocacy. Learn more about how we safeguard our content by viewing our editorial policy.