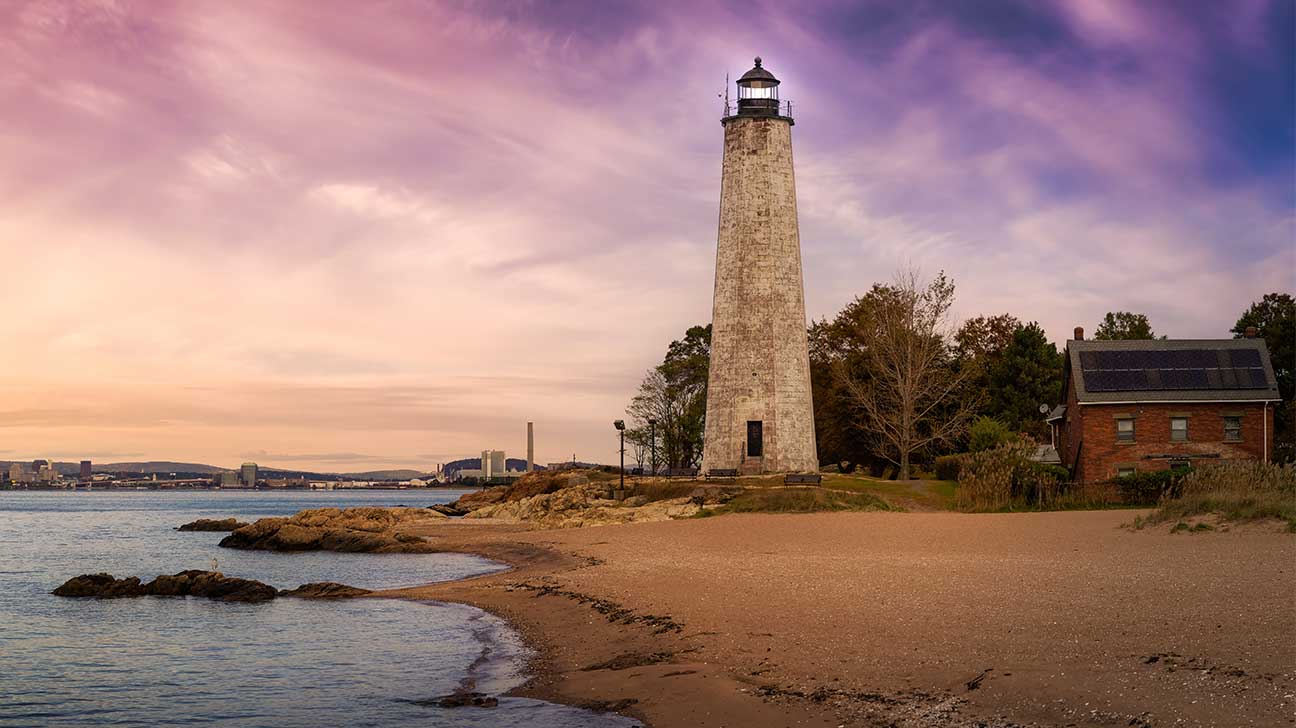 If you're in need of affordable addiction treatment in Connecticut, there are many substance abuse programs that can provide free and low-cost services.
Free services can be obtained with government funding (such as grants, VA treatment centers, etc.), Medicaid, and charitable organizations.
If one option doesn't work for your circumstances, there are other sources of funding you can pursue to get free drug and alcohol treatment services in Connecticut.
List Of Free Rehab Programs In Connecticut
We've selected five free drug rehab programs in Connecticut that feature trustworthy qualities, such as accreditation, high Google ratings, client reviews, and evidence-based practices.
Use the list of top-rated drug abuse rehab programs below to get started on your search.
1. APT Foundation, New Haven, Connecticut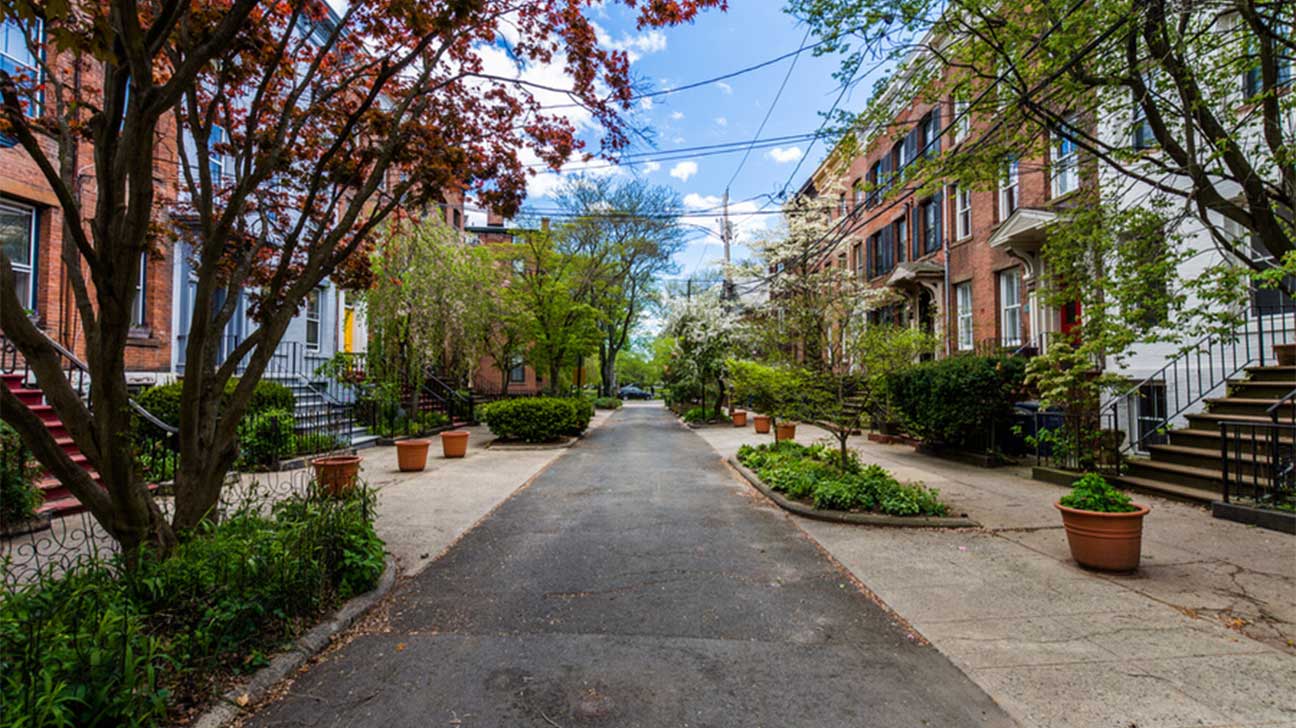 Here, clients can be evaluated and offered same-day care regardless of their ability to pay.
This addiction treatment facility in New Haven, CT provides intensive outpatient programs (IOP), residential treatment, opioid treatment, and more.
Supporting qualities of APT Foundation are:
accreditation from the Commission on Accreditation of Rehabilitation Facilities (CARF)
evidence-based treatment
a 3.8-star Google rating
Get Started On The Road To Recovery.
Get Confidential Help 24/7. Call Today!
(844) 617-2040
2. Catholic Charities, Hartford, Connecticut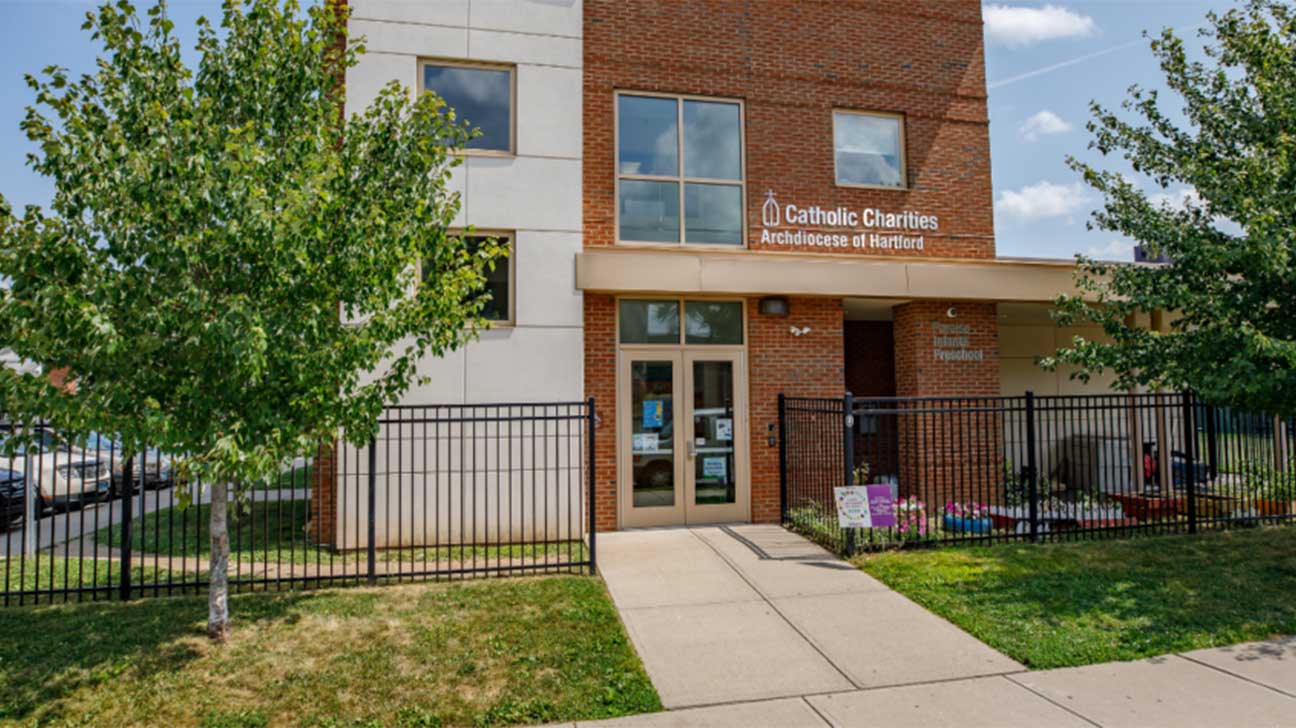 Catholic Charities offers many services, including behavioral health treatment in Hartford, CT.
Free case management and clinical support are available for victims of:
sexual abuse or assault
domestic and/or family violence
bullying (cyber, physical, or verbal)
physical abuse or neglect of a child
physical abuse or neglect of an elder
stalking or harassment
Services here are supported by accreditation from the Council on Accreditation (COA) and partnership with United Way.
3. Cornell Scott Hill Health Center, New Haven, Connecticut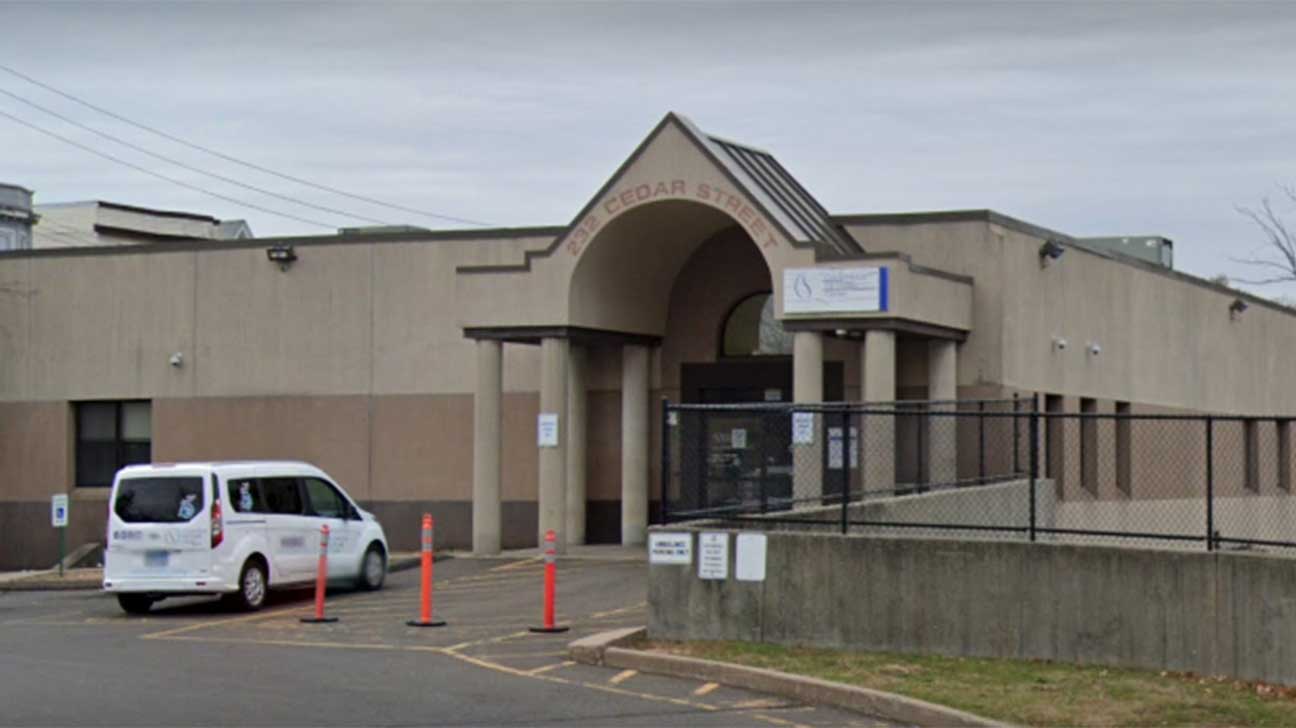 Behavioral health and addiction treatment are available here with services such as detox, partial hospitalization, intensive outpatient programs (IOP), medication-assisted treatment (MAT), therapy, and more.
The following financing options are available for free and low-cost treatment:
Medicaid health insurance

payment assistance options

a sliding fee scale
Cornell Scott Hill Health Center is backed by Joint Commission accreditation.
Location and contact information:
232 Cedar St.
New Haven, CT 06519
(203) 503-3000
4. Hartford HealthCare Rushford, Multiple Locations
This is an addiction and mental health treatment center with locations in Avon, Cheshire, Durham, Glastonbury, Meriden, Middletown, and Portland.
You can use Medicaid or apply for financial assistance, which is available to clients without insurance and those who are underinsured.
Top qualities of this treatment facility include:
Joint Commission accreditation
evidence-based treatment

positive client testimonials
Services include detox, outpatient treatment, residential programs, and more.
5. New Era Rehabilitation, Multiple Locations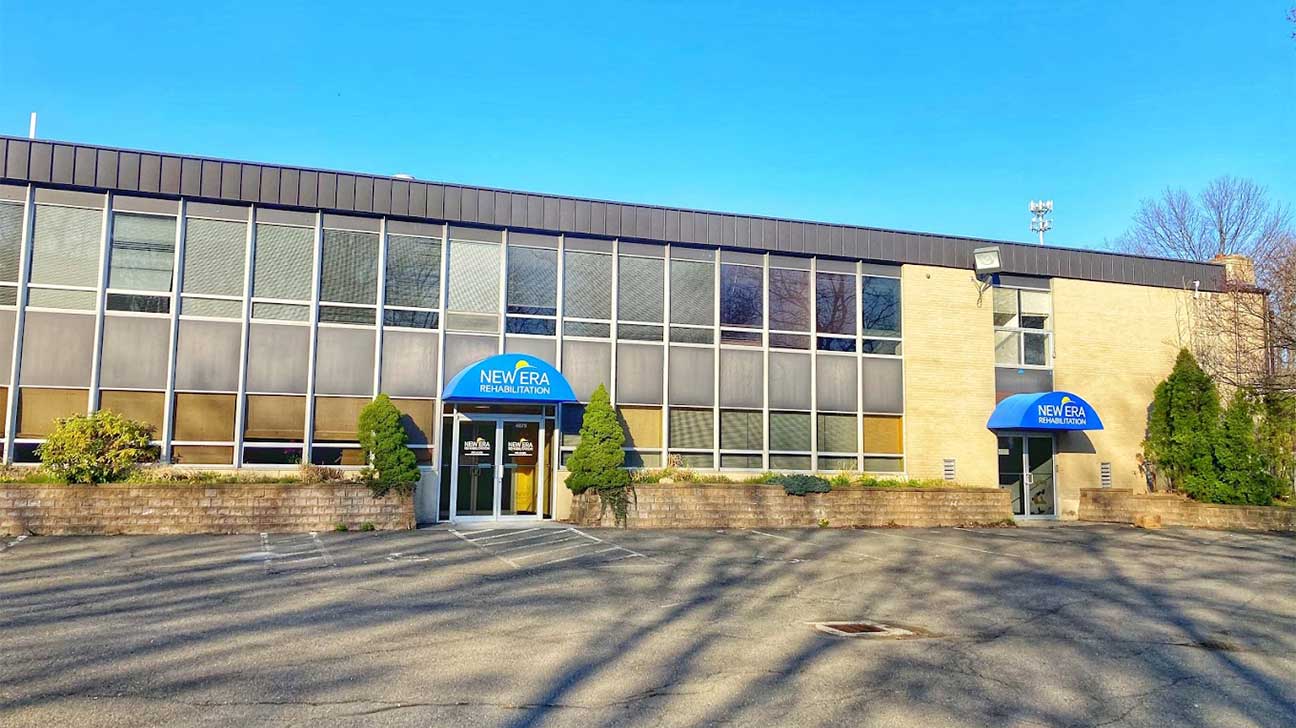 This rehab center has locations in New Haven and Bridgeport, Connecticut.
You can use Medicaid to cover treatment costs here. There are some fees upon enrollment, but Medicaid clients do not have to pay those fees.
New Era Rehabilitation is backed by the following credentials:
accreditation from the Joint Commission
accreditation from CARF

a 4.3-star Google rating
Services include drug and alcohol detox, counseling, group therapy, family therapy, and more.
How You Can Get Free Substance Abuse Treatment In Connecticut
You can get free drug and alcohol treatment, or treatment at a reduced cost, in multiple ways in the state of Connecticut.
Connecticut Medicaid (HUSKY Health)
Connecticut Medicaid, known as HUSKY Health, provides very low-cost health insurance to individuals and families with low incomes in the state.
If you qualify, you can use this free health insurance at many rehab centers in Connecticut.
There is a deductible of $350 for individuals and $350 per person up to $1,400 for families, and some services may require a low copayment.
Government Funding
Government funds are available in several forms, as there are multiple programs that promote the prevention and treatment of substance use disorders.
Federal and state funding can be obtained with:
block grants from the Substance Abuse and Mental Health Services Administration (SAMHSA)
Connecticut state grants for mental health and substance use treatment
resources provided by the U.S. Department of Veterans Affairs
Charities And Non-Profit Organizations
You can also find a charity, non-profit, or faith-based organization that offers services free of charge.
These programs in Connecticut often serve those who are experiencing homelessness, individuals and families with low incomes, veterans, and others in need of help.
If you find a treatment program that's funded through donations and government grants, you can often get free treatment, a sliding scale, or scholarships that help to cover treatment costs.
How To Choose The Right Free Rehab Center In Connecticut
When you're looking for a drug or alcohol treatment program that provides free services, consider a few important factors.
Your free treatment program should:
offer the level of care you need for treatment
provide the type of treatment program you need
accept your funding source (i.e. Medicaid, grants, etc.)
Addiction Services Offered By Free Rehab Centers In Connecticut
You can get inpatient and outpatient treatment options for free or at a low cost in Connecticut by using one of the above funding methods.
What Medicaid Covers In Connecticut
If you enroll in Medicaid, you'll have a variety of mental health and drug addiction treatment services available to you.
You can get the following behavioral health services covered under HUSKY Health:
outpatient programs (OP)
detox
day treatment
inpatient treatment
partial hospitalization program (PHP)
MAT (including methadone, Suboxone, buprenorphine, and naltrexone/Vivitrol)

dual diagnosis treatment for co-occurring disorders
FAQs For Free Addiction Treatment In Connecticut
Find answers to commonly asked questions about free drug treatment programs in Connecticut.
How Long Can I Stay At A Free Connecticut Rehab Center?
Do All Rehab Centers Take Medicaid For Free Treatment In Connecticut?
Will State-Funded Rehab Centers In Connecticut Provide Free Care?
Find A Drug Rehab Center Today
Browse the list of cities below to find an addiction treatment provider that may work for you or your loved ones. Reach out to Free Rehab Centers.net for more information on substance abuse treatment
Updated on February 17, 2023
This page does not provide medical advice.
See more
Article resources
Free Rehab Centers aims to provide only the most current, accurate information in regards to addiction and addiction treatment, which means we only reference the most credible sources available.
These include peer-reviewed journals, government entities and academic institutions, and leaders in addiction healthcare and advocacy. Learn more about how we safeguard our content by viewing our editorial policy.