Bluffdale, UT Affordable Addiction Treatment
For residents who believe they're unable to afford the full cost of substance abuse treatment in Bluffdale, local rehab centers may offer programs that are funded by the state or government and may also accept income-based payment plans.
Rehab services in Bluffdale include short- and long-term residential inpatient rehab programs, men-only rehab programs, relapse prevention therapy, individual and group counseling, and dual diagnosis treatment.
Drug & Alcohol Rehab Locations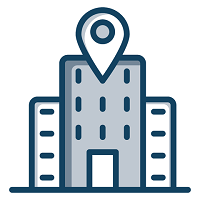 Renaissance Ranch
Bluffdale, Utah
Cognitive Behavioral Therapy (CBT)
Individualized Counseling
Group Therapy
Smart Recovery
Relapse Prevention TherapyDrug Rehab For Men And Male Patients
28-30 Day Residential Inpatient Drug Rehab60-90-120 Day Residential Long-Term Inpatient Drug Rehab
Show more
View More Information
This page does not provide medical advice.
See more