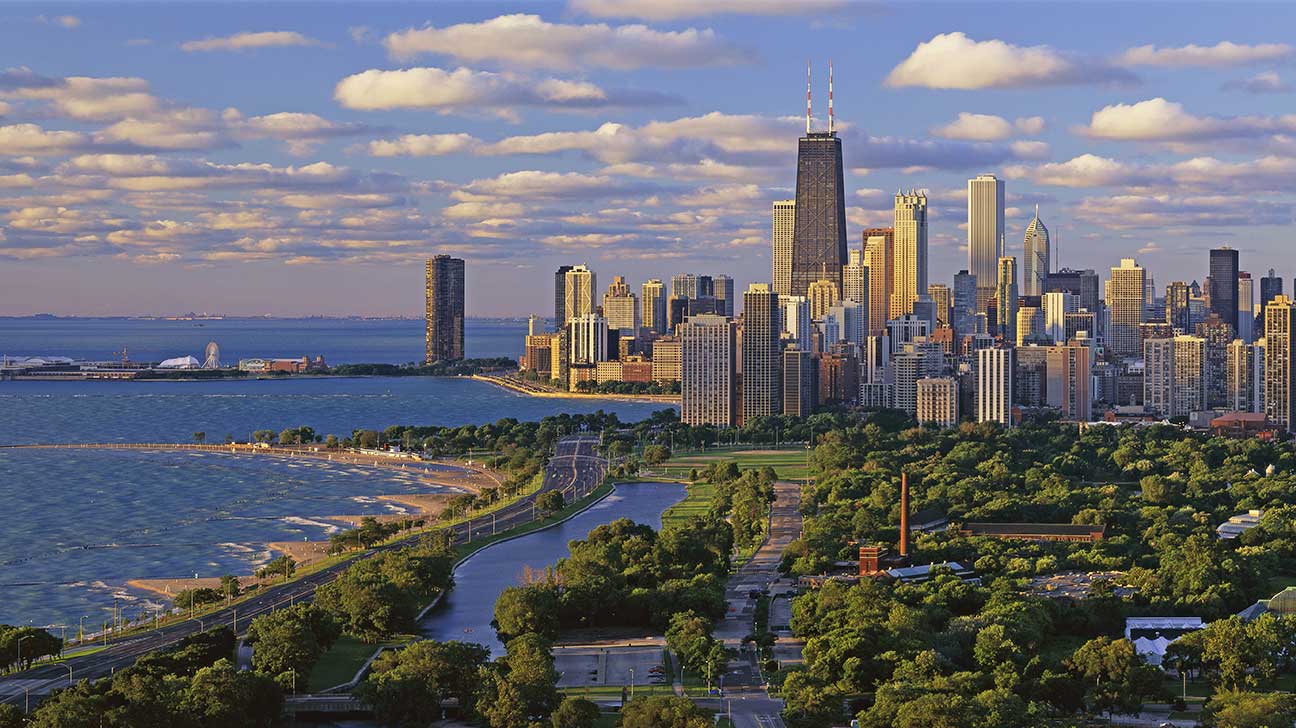 Alcohol and drug addiction centers in the state of Illinois can receive state funding in a variety of ways. Grants, Medicaid, Medicare, and many other programs can be used to provide a wide variety of addiction services.
These state-funded services, such as peer support, interventions, or aftercare, are necessary healthcare for many people.
By making treatment options low-cost, people with little to no insurance coverage can still receive the help they deserve to treat their substance use disorder.
State-Funded Drug Rehab Centers In Illinois
If a drug or alcohol treatment center has positive testimonials or has won awards, we consider these to be indicators of high-quality care.
Some other indicators of high-quality care include, but are not limited to:
certifications or accreditations
memberships, affiliations
non-profit status
use of evidence-based care
1. Amita Health, Multiple Locations
One of Amita Health's Chicago, IL treatment centers was awarded an Illinois Department of Human Services (IDHS) State Opioid Response (SOR) Grant in 2019.
Their locations also include rehab centers in Glendale Heights, IL, treatment clinics in Westmont, IL, and many others.
They are accredited by the Joint Commission and licensed by the Illinois Division of Alcohol and Substance Abuse (DASA).
Addiction treatment programs you or a loved one will find at these locations:
dual diagnosis treatment
outpatient therapy
intensive outpatient programs (IOP)
partial hospitalization programs (PHP)
inpatient care
residential treatment
support groups
veteran treatment
Location and contact information:
1431 N. Claremont Ave.
Chicago, IL 60622
(773) 278-2000
Find a state-funded recovery program today.
Call to be connected with a treatment specialist. 100% Free and Confidential.
(844) 617-2040
2. Alcoholic Rehabilitation Community Home (ARCH), Granite City, Illinois
ARCH is a men's drug and alcohol rehab center. They are a non-profit organization licensed and funded by the Illinois Department of Human Services (DHS), Division of Alcoholism and Substance Abuse (DASA).
Some of the treatment services they provide:
referral program
individualized treatment plan
residential services
peer support (through Alcoholics Anonymous and Narcotics Anonymous)
individual counseling
group therapy
3. Breaking Free, Aurora, Illinois
Medicaid is accepted at Breaking Free, a substance abuse treatment facility in Aurora, IL. Their organization is accredited by the Commission on Accreditation of Rehabilitation Facilities (CARF).
This addiction rehab center provides treatments such as:
adolescent services
co-occurring disorder program
IOP
DUI counseling
case management
MAT
prevention education
telehealth services
4. Near North Health, Multiple Locations
Near North Health is a non-profit primary health care center that also offers mental health services and substance abuse treatment at multiple locations in Chicago.
They receive funding from the Illinois Department of Health and Human Services and are accredited by the Joint Commission.
Alcohol and drug abuse treatment offered includes:
outpatient treatment program
individual therapy
self-help meetings
group therapy
STI/infectious diseases education
individual treatment planning
case management
after-care and recovery planning
5. Family Guidance Centers (FGC), Multiple Locations
FCG is a partner of the Illinois Department of Human Services Division of Substance Use Prevention and Recovery.
This facility has received funding to provide opioid use disorder (OUD) screening, recovery coaching, and other services.
They are accredited by the Joint Commission, and their locations include Springfield, Juliet, and Quincy, IL, among many others.
Rehab programs here can feature services such as:
telehealth services
general outpatient and IOP services
medication-assisted treatment (MAT)
residential services
co-occurring substance use and mental health treatment
detoxification
adolescent services
Location and contact information:
727 Broadway
Quincy, IL 62301
(844) 834-2227
6. Hour House, Charleston, Illinois
Hour House, also known as Central East Alcoholism and Drug Council, is accredited by CARF.
They receive funding through the Illinois Department of Human Services: Division of Substance Use Prevention and Recovery (SUPR) and the Substance Abuse and Mental Health Services Administration (SAMHSA).
Drug and alcohol addiction services from this organization:
gender-specific care
IOP and general outpatient programs
residential services
a recovery home for women with children
adolescent services
DUI evaluation and risk education
gambling treatment
family resources center
State Funding For Drug Rehab In Illinois: How It Works
Grants are provided to facilities through federal funding. To be approved for a grant, rehab facilities must meet certain requirements.
You can apply to a rehab center funded by federal grants. If you meet all eligibility requirements, you may be approved for treatment and admitted to a program.
In some cases, these programs allow the people of Illinois to have free rehab.
Substance abuse services funded by the state of Illinois include:
early intervention and pre-treatment
case management
outpatient treatment counseling
intensive outpatient treatment
detoxification
residential rehabilitation
residential aftercare and extended care
Special Populations
Illinois gives certain populations of people priority admission to substance abuse treatment facilities.
Priority is currently given to the following groups of people:
pregnant women
postpartum people
women with children
people referred from the Department Of Children And Family Services (DCFS)
people referred from Temporary Assistance For Needy Families (TANF)
people released from the Department of Corrections
people referred from Treatment Alternatives For Special Clients (TASC)
FAQs For State-Funded Rehab In Illinois
Look for answers below to questions you may have about state-funded rehab or other payment options for rehab programs in Illinois.
❓ Do State-Funded Rehab Facilities In Illinois Offer Payment Plans?
✔️ It is common to find treatment clinics that will use their grants and state funding to adjust your bill for treatment.
There are sliding scale options at a number of rehab centers in Illinois. These are payment plans based on income.
❓ Is Inpatient Treatment Available At State-Funded Rehab Centers?
✔️ Yes, there are many types of inpatient drug and alcohol abuse treatment that can be funded by the state of Illinois. However, not every treatment clinic will offer such services.
❓ Are There Any State-Funded Detox Centers In Illinois?
✔️ Detoxification is a very common way to treat alcohol and drug use, as it removes the substances from the body so that it can begin the healing process.
Many rehab centers offer such services, including medically assisted detox services. Not all state-funded rehab centers will provide detox programs.
Connect With A Rehab Center In Illinois Today
If you have any further questions about how to find state-funded rehab centers in the state of Illinois, reach out to our helpline today for answers or a free referral.
Published on February 10, 2022
This page does not provide medical advice.
See more
Article resources
Free Rehab Centers aims to provide only the most current, accurate information in regards to addiction and addiction treatment, which means we only reference the most credible sources available.
These include peer-reviewed journals, government entities and academic institutions, and leaders in addiction healthcare and advocacy. Learn more about how we safeguard our content by viewing our editorial policy.