Low-Cost Treatment In Belle Fourche, SD
Luxury and private treatment options are offered in Belle Fourche, South Dakota, and financial assistance may be available for residents and their loved ones.
Treatment in Belle Fourche, includes holistic residential treatment options, partial hospitalization programs, and relapse prevention therapy.
Drug & Alcohol Rehab Locations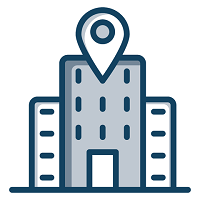 Addiction Family Resources
Cognitive Behavioral Therapy (CBT), Individualized Counseling, Group Therapy, Smart Recovery, Relapse Prevention Therapy, Court-Ordered Drug Rehab ProbramsInpatient Drug Rehab: Partial Hospitalization/Day Treatment, Holistic Residential Treatment Options
Show more
Check Availability
Updated on March 16, 2022
This page does not provide medical advice.
See more