Florence, Massachusetts Free Addiction Treatment
Free and low-cost addiction treatment is available to those needing substance abuse treatment and experiencing financial difficulties.
Local assistance and treatment options available at Florence drug rehab centers include a mix of mental health and substance abuse services.
Holistic residential treatment, drug and alcohol addiction treatment, and court-ordered treatment for DUI and DWI are available at no or low cost.
Drug & Alcohol Rehab Locations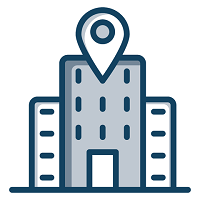 Clinical and Support Options - Satellite
Florence, Massachusetts
Cognitive Behavioral Therapy (CBT)
Individualized Counseling
Group Therapy
Smart Recovery
Relapse Prevention TherapyCourt-Ordered Alcohol Treatment For DUI/DWI Offenders
Outpatient Drug Rehab: Intensive Outpatient Program (IOP)Holistic Residential Treatment Options
Show more
View More Information
This page does not provide medical advice.
See more