Low-Cost Substance Abuse Therapy In Burtonsville, MD
There are affordable low-cost addiction therapy programs in Burtonsville, Maryland, and many of these programs provide financial resources that have been crafted to help people find drug and alcohol addiction recovery services at a price they can afford.
There are several programs available in the local area, including outpatient therapy, inpatient therapy, group therapy programs, and cognitive behavioral therapy.
Drug & Alcohol Rehab Locations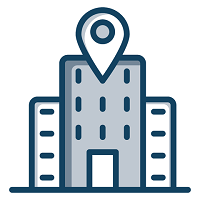 Kolmac Clinic
Burtonsville, Maryland
Cognitive Behavioral Therapy (CBT)
Individualized Counseling
Group Therapy
Smart Recovery
Relapse Prevention Therapy
Outpatient Drug Rehab: Intensive Outpatient Program (IOP)
Show more
View More Information
This page does not provide medical advice.
See more