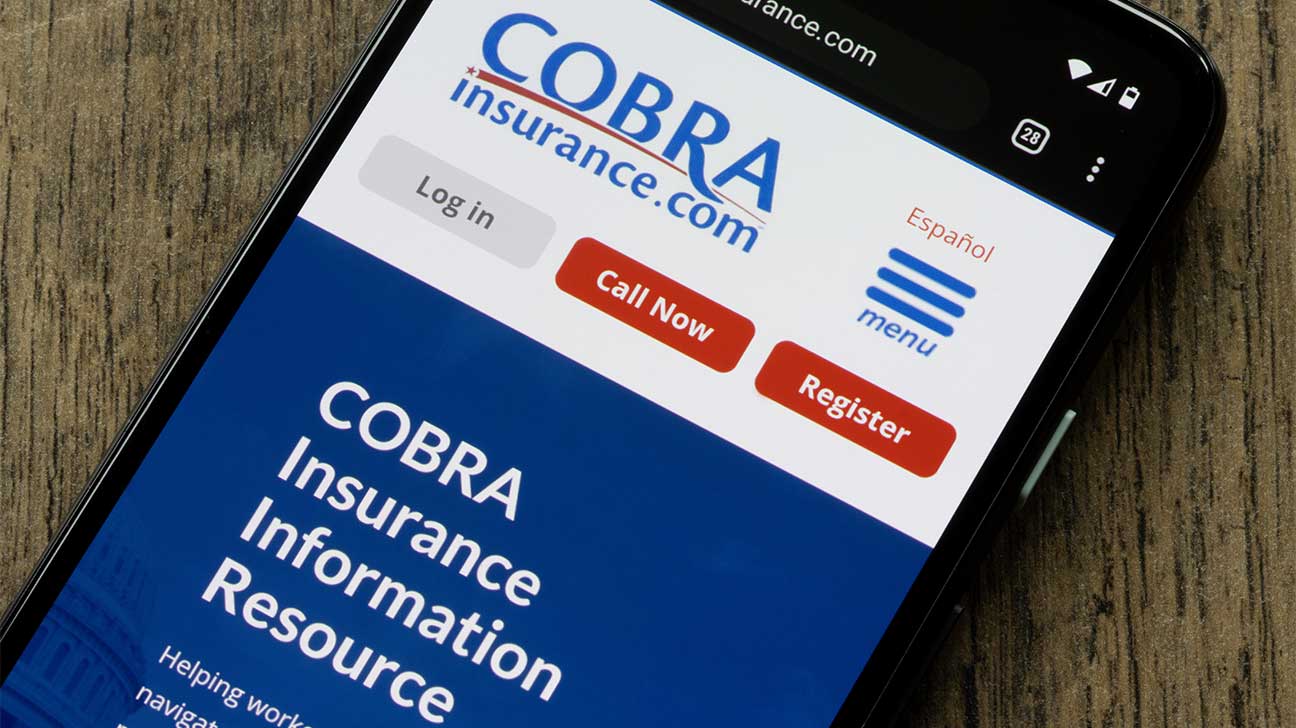 People with substance use disorders can use the COBRA insurance program to cover some or all of the cost of a drug rehab program.
While COBRA plans do require clients to pay more out-of-pocket costs for healthcare, most people can get a large portion of their addiction treatment program covered.
Rehab centers can be costly, but using health insurance for addiction treatment can make the process much more affordable and provide people a path to long-term recovery.
How To Use COBRA Insurance For An Addiction Treatment Program
COBRA is an acronym for the Consolidated Omnibus Budget Reconciliation Act.
This is a federal law that assists workers and their families to keep their health insurance after a job loss or other sudden change. As such COBRA works with insurance companies nationwide.
People enrolled in COBRA will be required to pay the full cost of insurance, including what was paid for by their employers. While this can be a huge expense, health benefits will remain intact.
This means that if a person's employer-provided healthcare coverage included addiction recovery services, these benefits will still be available with COBRA.
COBRA plans will cover any in-network or out-of-network treatment providers that their old plan allowed, but costs will vary based on the level of coverage.
Most people will need to receive a medical evaluation before they can receive behavioral health benefits through COBRA.
The extent of benefits received after this evaluation will be dependent on the severity of their addiction and the level of care required.
Drug And Alcohol Treatment Services Covered By COBRA Insurance
While COBRA's healthcare benefits are always tied to the level of coverage a person had while they were employed, there are several types of treatment services that may be covered.
COBRA health insurance coverage may include the following behavioral health services:
outpatient treatment
mental health services
medication-assisted treatment (MAT)
partial hospitalization programs (PHP)
inpatient rehab programs
methadone maintenance
group therapy for opioid or alcohol addiction
intensive outpatient programs (IOP)
mental health treatment
long-term residential treatment
medical detox
behavioral therapy
case management
wellness services
dual diagnosis treatment for co-occurring mental health disorders
aftercare services
In addition to evidence-based treatment plans, some treatment centers may also offer holistic services such as acupuncture, yoga, and art therapy.
What Can Affect COBRA Insurance Coverage For Addiction Treatment?
There are several factors that will influence how much of your treatment program will be covered by COBRA.
Questions to consider before using COBRA for a drug rehab program:
Are there payment plans if I can't afford my copays or deductibles?
Will I be required to get a referral from a healthcare provider before I can use my benefits?
Do I qualify for government-run insurance programs such as Medicaid or Medicare?
How will my treatment costs change if I enroll in an out-of-network treatment facility?
Are there health conditions that my health insurance plan will not cover?
What is the total cost of rehab programs?
Many rehab facilities offer sliding fee scales for people who need flexibility in payment options. These programs are based on your income, family size, and other factors.
Additionally, some people may be eligible to use scholarships and grants for substance abuse treatment.
To avoid any unforeseen issues, it's important to call your insurance provider and rehab center to go over all questions and concerns prior to enrollment.
Find A Rehab Facility That Accepts COBRA Health Insurance Today
Securing rehab coverage through COBRA insurance can be stressful, but help is available for you or your loved one.
Call our helpline today for more information about using parity insurance plans such as COBRA for substance use treatment.
Published on October 7, 2022
This page does not provide medical advice.
See more
Article resources
Free Rehab Centers aims to provide only the most current, accurate information in regards to addiction and addiction treatment, which means we only reference the most credible sources available.
These include peer-reviewed journals, government entities and academic institutions, and leaders in addiction healthcare and advocacy. Learn more about how we safeguard our content by viewing our editorial policy.