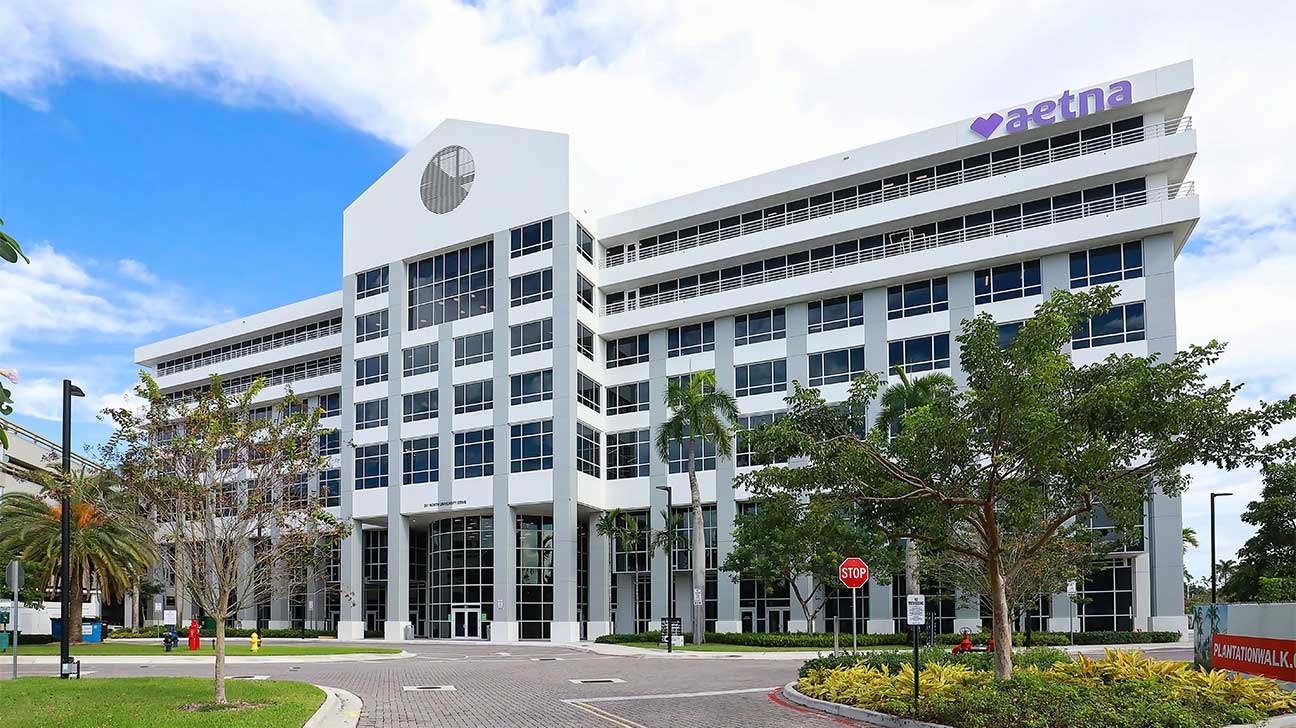 Aetna is a managed health care company and CVS Health subsidiary that offers health insurance plans for medical and behavioral healthcare needs, including drug and alcohol treatment.
The path toward overcoming drug and alcohol addiction can often require multiple levels of care, from inpatient rehab to outpatient treatment and aftercare support.
Without insurance, addiction treatment can be costly. For more information about Aetna insurance coverage for substance use disorder treatment, here's what you need to know.
Does Aetna Cover Drug And Alcohol Rehab?
All health insurance providers that offer marketplace insurance plans, including Aetna, are required to offer substance use treatment coverage under the Affordable Care Act (ACA).
Common forms of addiction treatment include:
detoxification (detox)
inpatient treatment
residential treatment
The amount of coverage, and types of treatments covered by plans offered by this insurance company can vary, however, depending on your specific Aetna insurance policy.
What Factors Can Affect Aetna Rehab Coverage?
Not all Aetna plans offer the same level of insurance coverage.
Your Aetna plan, and other factors, can affect the amount of coverage you have and which treatment services for addiction are eligible for cost coverage.
Factors that can affect your Aetna rehab coverage include:
your state of residence
your plan's benefits
the type of treatment program
the treatment provider (e.g. detox facility, therapist, rehab center)
deductible and copayment requirements under your plan
your diagnosis
prior authorization requirements
specialist referral requirements
What Addiction Treatment Services Does Aetna Health Insurance Cover?
Aetna insurance plans include coverage for a wide range of effective treatment programs and behavioral health services that serve to help policyholders live healthy, fulfilling lives.
Here are answers to frequently asked questions about Aetna rehab coverage:
Does Aetna Cover Inpatient Rehab?
Many Aetna insurance policies offer full or partial coverage for inpatient treatment and/or residential treatment for addiction, which can cost thousands of dollars without insurance.
Precertification or preauthorization may be required in order to receive coverage.
Does Aetna Cover Partial Hospitalization Programs (PHPs)?
Partial hospitalization programs (PHPs), commonly recommended as a step-down program following inpatient rehab, may be eligible for coverage with an Aetna insurance plan.
Does Aetna Cover Outpatient Treatment?
Outpatient treatment services, such as behavioral therapy, medication for opioid addiction, group therapy, and family therapy may be covered under your Aetna plan.
Aetna health plans may also offer coverage for:
intensive outpatient programs
general outpatient programs
outpatient detox programs
outpatient mental health treatment
Does Aetna Cover Medication-Assisted Treatment?
Aetna does offer coverage for buprenorphine and methadone treatment for opioid addiction. These are two of the most common medications for opioid use disorder.
However, methadone is only covered by medical plans, not pharmacy coverage.
For buprenorphine, prior authorization is required for coverage if you have Aetna Medicaid or Aetna Medicare. If you have an employer plan, prior authorization is not required.
Does Aetna Cover Narcan?
The opioid overdose reversal drug Narcan (naloxone) is covered under all Aetna plans, according to the insurance company's website.
Coverage extends to injectable naloxone and intranasal naloxone. However, coverage must be tied to the member who is using it. Members can also submit claims for reimbursement.
Does Aetna Cover Dual Diagnosis Programs?
Coverage for dual diagnosis treatment for co-occurring substance use and mental health disorders, like depression or anxiety, is available through Aetna's Behavioral Health Network.
However, copays, deductibles, and other coverage requirements based on your specific plan and plan benefits may apply.
What Should I Know Before Choosing A Rehab Center?
If you plan to use your Aetna plan, or that of a loved one, to pay for drug rehab, it's best to first contact your insurance provider to get a clear understanding of your coverage.
Questions to ask might include:
Do I need a treatment referral for coverage?
What, if any, copays would I be responsible for?
Do I need to find a treatment facility that is in-network for coverage?
Which rehab centers accept my Aetna insurance?
Are there limits to how long I can stay in treatment, under my plan?
Which treatment services/treatment programs are covered by my plan?
Do I need preauthorization/precertification in order to receive coverage?
At FreeRehabCenters.net, our treatment specialists can also answer many of these questions for you, including how to find an addiction treatment center that accepts your insurance.
Is Rehab Free With Aetna Insurance?
Not all Aetna health plans fully cover the cost of treatment. If you are unable to pay added copays or coinsurance required by Aetna, other options for finding free rehab may be available.
Call Today To Find Treatment For Substance Abuse
We help people every day find affordable, high-quality treatment for addiction.
If you're looking for a free rehab program or low-cost substance abuse treatment for yourself or a loved one, call our helpline to discover your treatment options today.
Published on October 7, 2022
This page does not provide medical advice.
See more
Article resources
Free Rehab Centers aims to provide only the most current, accurate information in regards to addiction and addiction treatment, which means we only reference the most credible sources available.
These include peer-reviewed journals, government entities and academic institutions, and leaders in addiction healthcare and advocacy. Learn more about how we safeguard our content by viewing our editorial policy.