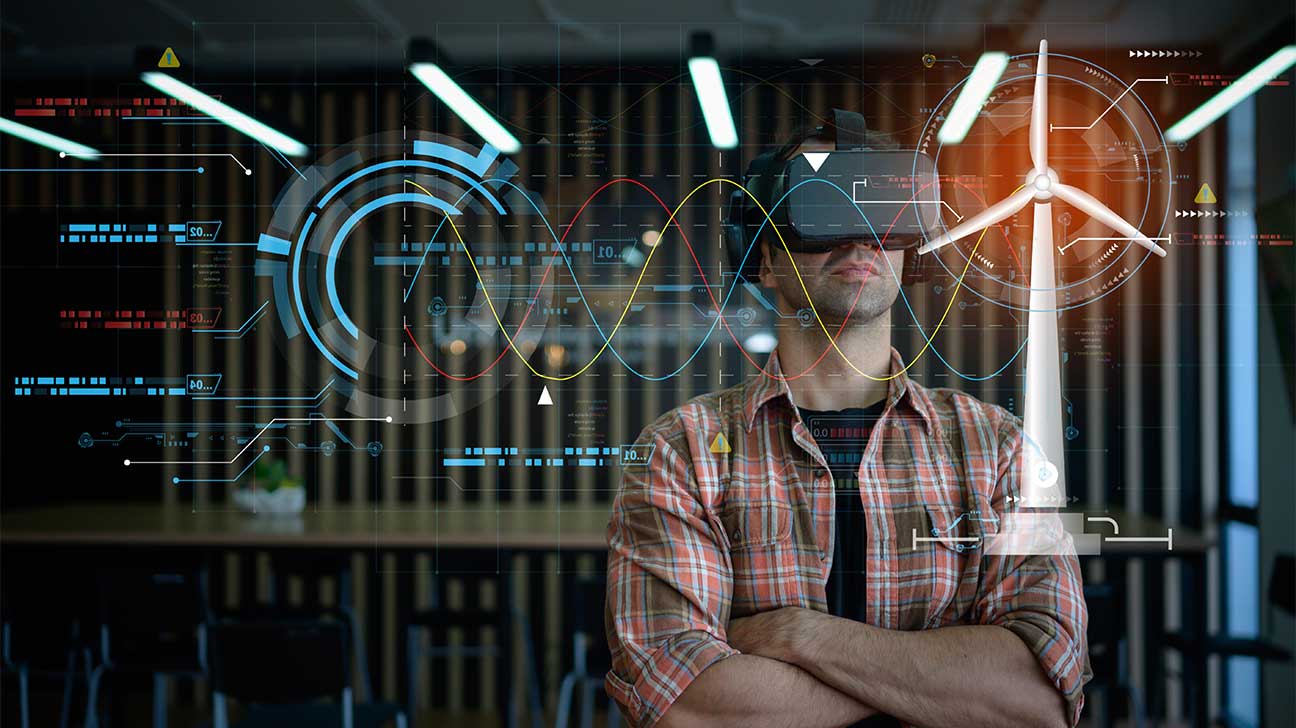 The application of virtual reality (VR) to drug and alcohol abuse rehabilitation is still in early days, but the existing results are promising for people living with recurring addiction. 
By helping to create a calming environment and giving therapists the ability to replicate challenging scenarios, pioneers of this technology hope to significantly reduce relapse rates.
Applications For VR In Addiction Healthcare
The ability to create a convincing and immersive replica of a real space has countless potential applications for addiction healthcare.
Currently, VR technology is largely being used to support five different therapeutic activities designed to help people living with drug or alcohol abuse.
Visualizing Your Future Self
In a study conducted by Indiana University and funded by the National Institutes of Health (NIH), researchers are using VR to create photorealistic avatars of clients.
These avatars represent a version of the client's future self. Each avatar is customized to resemble the client and speaks with the client's voice.
The avatars use background information to create a convincing exchange where the client can see their own potential.
The first four years of this study indicate that this particular approach to VR-enhanced substance use disorder treatment does reduce relapse rates.
Cue Reactivity Training
Cue reactivity training is a more direct approach to relapse prevention.
Typically, in vivo cue reactivity training would use pictures to trigger a client's cravings, allowing the therapist to work on specific techniques in the moment.
VR takes this approach much further, allowing therapists to immerse a client in a realistic space that would be a trigger for the client in real life.
This approach allows clients to safely engage in a situation that could otherwise be risky for their condition and practice targeted strategies to handle their cravings.
Exposure Therapy
Cue exposure therapy is a subset of exposure therapy, which can be applied to a variety of mental health conditions.
VR exposure therapy is most commonly used for phobias and post-traumatic stress disorder (PTSD) because it allows clients to work through triggering experiences in a safe space.
As a part of substance abuse treatment, general VR exposure therapy has wide applications for dual diagnosis treatment.
Meditative Environments
Clients who may be agitated during alcohol and drug treatment often benefit from a calming environment.
VR environments can be tailor-made to fit a client's ideal space. Early trials suggest that using VR to create a meditative environment can make clients more receptive to behavioral therapy.
Therapeutic Enhancement
The applications for VR extend to other forms of therapeutic enhancement.
Researchers note that it is particularly useful for cognitive behavioral therapy (CBT) and other forms of psychotherapy used for addiction treatment.
In the case of CBT, therapists can monitor a client's reactions to specific scenarios to gain insight into their behavior and mindset, forming the foundation for treatment.
The Future Of VR And Addiction Treatment
The potential uses for VR in substance abuse treatment are virtually endless. Unfortunately, the technology is still relatively expensive, making it difficult for all treatment centers to implement.
The goal of many programs is to make VR for mental health treatment cost-effective, so clients are able to take home devices to provide additional support for outpatient addiction treatment.
Find Substance Abuse Care Today
If you or a loved one need help with a substance use disorder, then contact FreeRehabCenters.net to learn about getting started on the recovery journey.
Published on April 26, 2023
This page does not provide medical advice.
See more
Article resources
Free Rehab Centers aims to provide only the most current, accurate information in regards to addiction and addiction treatment, which means we only reference the most credible sources available.
These include peer-reviewed journals, government entities and academic institutions, and leaders in addiction healthcare and advocacy. Learn more about how we safeguard our content by viewing our editorial policy.