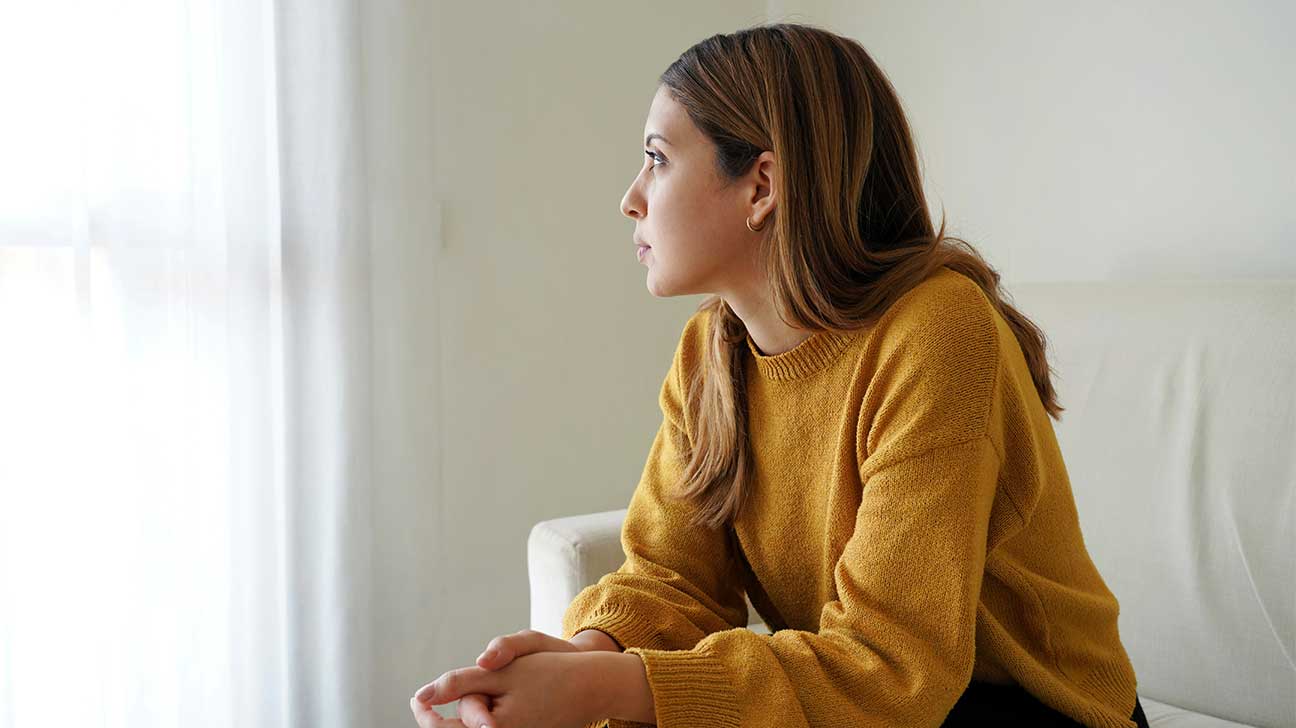 Addiction often co-occurs with other mental health disorders, including seasonal affective disorder (SAD), also known as seasonal depression.
Seasonal depression, a type of depression that generally recurs for several months a year, can be a risk factor for addiction, which affects millions of teens and adults in the United States.
Treatment for co-occurring depression and addiction might involve mental health treatment in addition to evidence-based treatments for a drug or alcohol use disorder.
What Is Seasonal Depression?
Seasonal depression is a form of depression that typically affects people for four to five months each year.
This typically occurs in the fall or winter months, when days are darker and shorter, but it can also occur during the summer months.
The signs and symptoms of seasonal depression, clinically referred to as seasonal affective disorder (SAD), generally include those of major depressive disorder.
Common symptoms of SAD in winter months include:
feeling depressed nearly every day, for much of the day
low energy
increased appetite
weight gain
oversleeping (hypersomnia)
social withdrawal
feeling hopeless or worthless
loss of interest
thoughts of harming yourself or suicide
Common symptoms of SAD in summer months include:
feeling depressed nearly every day, for much of the day
poor appetite
weight loss
restlessness
agitation
anxiety
difficulty sleeping (insomnia)
episodes of violent behavior
thoughts of harming yourself or suicide
What Causes Seasonal Depression?
Researchers say it's unclear what exactly causes seasonal depression. But some suggest it could be tied to an overproduction of melatonin or reduced activity of serotonin, a brain chemical.
Underproduction of vitamin D, due to seasonal changes in available sunlight, is also believed to be a possible influence on the development of this condition.
According to the U.S. National Institute on Mental Health, millions of Americans may have this condition, but many are unaware of it.
What Is The Link Between Seasonal Depression And Addiction?
People with certain mental health disorders, including depression, may sometimes use drugs or alcohol to self-medicate, in order to escape, numb, or distract from distressing symptoms.
Self-medication is a form of substance abuse that can lead to physical drug dependence and psychological addiction over time, with repeated substance misuse.
Signs of self-medication might include:
increased frequency of drug/alcohol use
lying about or hiding one's substance use
using drugs to cope with stress or depressive symptoms
using drugs or alcohol to deal with anxiety
withdrawing from friends, family members, and other loved ones
unsuccessful attempts to reduce/stop your drug or alcohol use
Risk Factors For Seasonal Depression And Addiction
There are a number of factors that can increase the risk for developing co-occurring seasonal depression and a substance use disorder (addiction).
Risk factors include:
family history of SAD/addiction
low levels of vitamin D (for SAD)
having a mood disorder (e.g. major depression or bipolar disorder)
history of depressive episodes
living far from the equator (for SAD)
What Is The Treatment For Seasonal Depression And Addiction?
The best treatment for seasonal depression and addiction is a dual diagnosis treatment program that can address both mental health and substance use conditions simultaneously.
Dual diagnosis treatment may involve:
detoxification (detox)
outpatient drug rehab options
cognitive behavioral therapy (CBT)
mental health counseling
medication management
group therapy
For SAD specifically, light therapy is a common form of therapy used to help relieve symptoms of seasonal affective disorder.
Antidepressant medication, psychotherapy, and vitamin D supplements can also help relieve symptoms of depression in the late fall, winter, or other specific seasons.
Find An Affordable Addiction Treatment Center For Co-Occurring Disorders
Financial cost is a common barrier to addiction treatment, particularly for those who are low-income or who lack quality health insurance coverage.
At FreeRehabCenters.net, we believe everyone should have access to quality drug abuse treatment, including inpatient and outpatient services.
To find affordable or no-cost dual diagnosis treatment options near you, call our helpline to speak with a specialist today.
Published on October 12, 2022
This page does not provide medical advice.
See more
Article resources
Free Rehab Centers aims to provide only the most current, accurate information in regards to addiction and addiction treatment, which means we only reference the most credible sources available.
These include peer-reviewed journals, government entities and academic institutions, and leaders in addiction healthcare and advocacy. Learn more about how we safeguard our content by viewing our editorial policy.