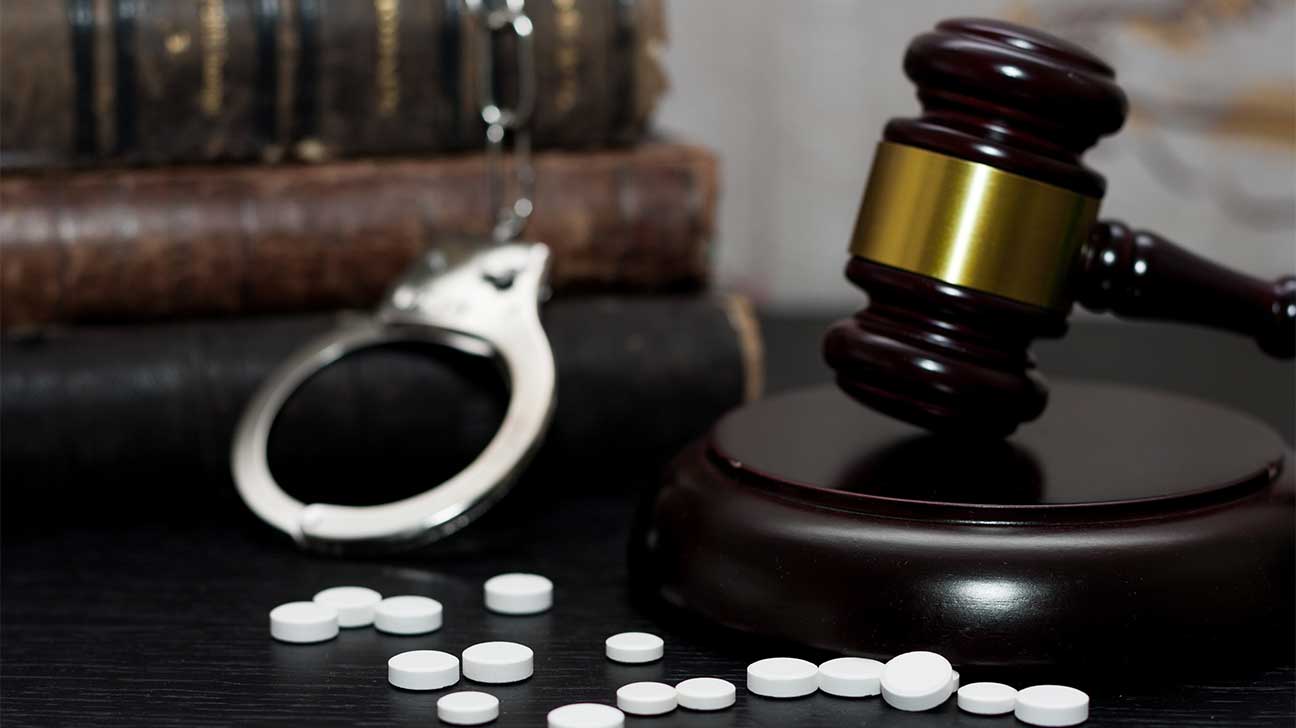 People who are mandated drug treatment through the court system are typically held responsible for covering their drug or alcohol treatment costs.
The court system will not generally cover rehab expenses. Unfortunately, the cost of rehab is notoriously steep, particularly if you lack insurance.
Here is a brief overview of court-ordered rehab and a list of payment options for ways to cover treatment costs.
What Is Court-Ordered Rehab?
Court-ordered rehab is substance abuse or mental health treatment that has been mandated by a county court, typically as an alternative to prison or jail time.
This can also be mandated through an involuntary commitment process.
Common types of court-ordered rehab include:
inpatient drug rehab
drug or alcohol education programs
intensive outpatient drug rehab
day treatment
group therapy sessions
outpatient support groups
assisted outpatient treatment (AOT)
Payment Options For Court-Ordered Treatment
Courts don't pay for mandatory treatment. So, the question many family members then have is: How do you pay for court-ordered rehab?
Fortunately, families may have several rehab payment options. Health insurance, for example, or other forms of financial assistance may be able to help reduce or fully cover rehab costs.
Does Health Insurance Pay For Court-Ordered Rehab?
Some health insurance plans, including Medicaid plans, do offer some level of insurance coverage for addiction treatment that's mandated through a drug court.
What factors can affect health insurance coverage for rehab:
your insurance provider
type of insurance policy
the rehab facility
premium and deductible requirements
type of treatment program
duration of the rehabilitation program
Self-Pay For Court-Ordered Rehab
Another payment option for court-ordered rehab is paying for treatment yourself, in full and out-of-pocket.
Because substance abuse treatment can be expensive, sometimes costing upwards of hundreds or even thousands of dollars, this is not typically a preferred option.
However, a sliding scale may be available for those who are low-income or meet other eligibility requirements set forth by a behavioral healthcare provider.
Sliding Scale Fee Rehab Programs
State-funded rehab centers, as well as nonprofit rehab centers and facilities that receive funding from local or federal governments, may offer reduced fees for treatment.
However, not all rehab centers may accept clients who are seeking treatment as a form of alternative sentencing. It's best to contact the treatment facility directly to ask.
Treatment Scholarship
Several organizations in the U.S. offer treatment scholarships for people with mental health or substance use disorders who can't afford rehab themselves.
Scholarships are commonly offered by:
corporations that own treatment centers
nonprofit advocacy or recovery organizations
individual treatment providers
10,000 Beds is an example of an organization that opens up a treatment scholarship application between March and November of each year.
Eligibility criteria for scholarship applications may apply.
What Happens In Court-Ordered Drug Rehab?
The actual treatment services provided through court-mandated treatment, and what it looks like, will depend on the type of rehab program that's mandated.
Drug Intervention
A drug intervention program will often focus on addiction education, require drug testing, and include other preventative measures for teens and/or adults.
Individual counseling, group counseling, and community service may also be required as part of a drug or alcohol abuse intervention program.
Inpatient Drug/Alcohol Rehab
Inpatient rehab programs for drug addiction involve 24-hour care. You live in a treatment center temporarily and receive intensive care, typically for 30 days on average.
What this can involve:
detox services
individual counseling
group therapy
family therapy
medication-assisted treatment (MAT)
mental health counseling
relapse prevention skill learning
case management
aftercare support
How Common Is Court-Ordered Rehab?
According to the Substance Abuse and Mental Health Services Administration (SAMHSA), substance abuse is common among incarcerated populations.
The reasons why are complex. Drugs can have an influential role on a person's behavior and may lead to forms of criminal activity, such as stealing, drunk driving, or assault while intoxicated.
But research shows court-ordered rehab can be an effective alternative to incarceration, particularly for those who are willing to change their behaviors.
Who Is Eligible For Court-Ordered Rehab?
Rehab may be court-ordered for those who have a history of interacting with the criminal justice system, as well as parents with pending child welfare cases.
Criteria for court-ordered rehab can vary by state, as well as individual court systems. But there are common factors counties will assess in making this decision.
Eligibility for court-ordered rehab may be assessed based on:
the nature of the charge (e.g. violent vs. nonviolent)
your criminal record
history of substance abuse
if the crime committed was directly linked to substance use
if the court believes you would benefit from rehab
A willingness to change your drinking or drug use behaviors may also be assessed by a court and factored into their eventual decision.
If you want to find court-mandated rehab or other involuntary treatment options for a loved one struggling with drug or alcohol addiction, we may be able to help.
Find Low-Cost Drug Rehab Options Today
Our team at FreeRehabCenters.net works to find quality drug and alcohol treatment options that are affordable for people of all income levels and budgets.
Let us help you, too. Call our helpline today to find low-cost or no-cost drug abuse treatment options for someone you know at a rehab center near you.
Published on May 4, 2022
This page does not provide medical advice.
See more
Article resources
Free Rehab Centers aims to provide only the most current, accurate information in regards to addiction and addiction treatment, which means we only reference the most credible sources available.
These include peer-reviewed journals, government entities and academic institutions, and leaders in addiction healthcare and advocacy. Learn more about how we safeguard our content by viewing our editorial policy.