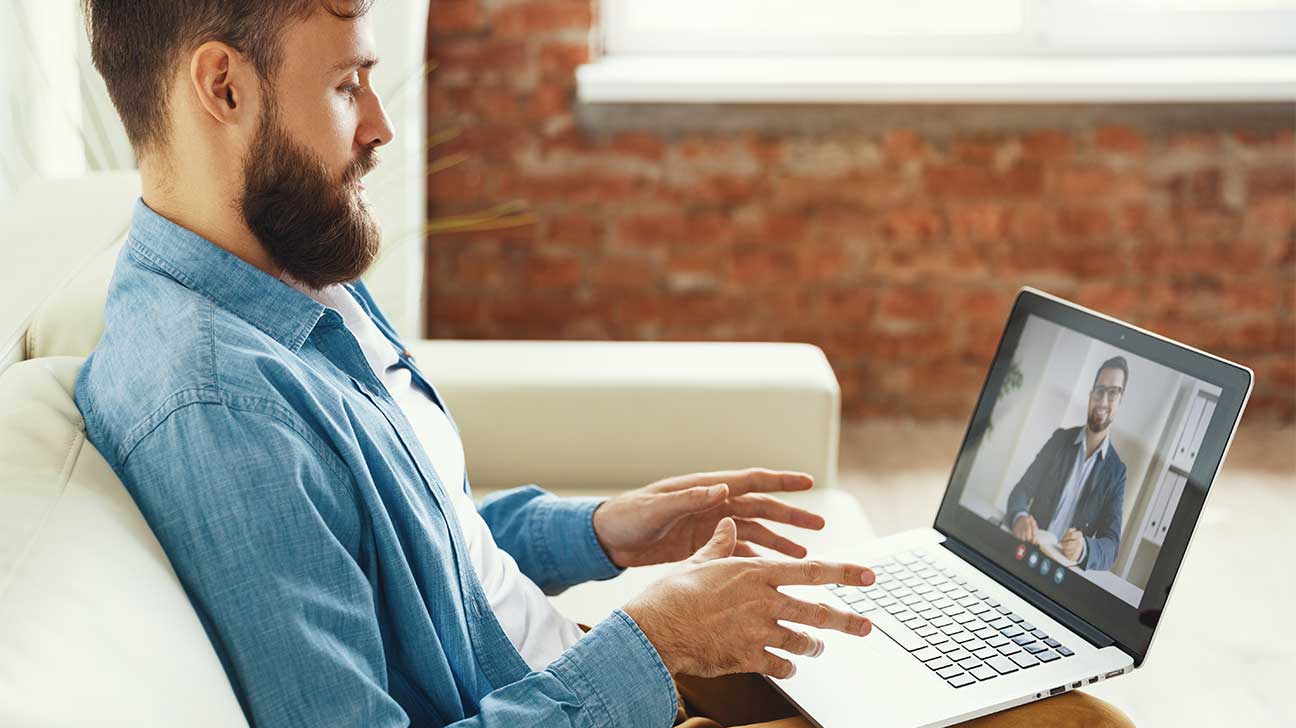 Substance abuse counseling is an evidence-based treatment for addiction. While it is traditionally provided in-person, counseling can also be delivered online or by phone.
Online therapy for addiction can be a convenient, accessible way to receive care. While it can have potential drawbacks, studies show it can also offer a number of benefits.
What Are Common Addiction Counseling Options Offered Online?
A variety of therapeutic techniques are used in the treatment of addiction, and can be adaptable for online counseling options.
Common addiction counseling techniques offered online include:
cognitive behavioral therapy (CBT)
dialectical behavior therapy (DBT)
motivational interviewing
What Can Online Addiction Counseling Help Treat?
Online counseling interventions can be suitable for people with drug or alcohol dependency, and/or a mental health disorder (also known as dual diagnosis or co-occurring disorders).
Common addictions that can be treated through online counseling include:
opioid addiction
alcohol addiction
illicit drug addiction
gambling addiction
Online counseling may be available in both individual and group formats. That is, some counselors do offer individual counseling, group therapy, and family therapy options online.
How Do Online Addiction Counselors Help People With An Addiction?
An online addiction counselor can help someone with addiction learn skills capable of helping them find success in recovery, beginning with a screening process and treatment planning.
During early sessions, your drug counselor can discuss treatment goals with you and what you're looking to achieve through the treatment process as it relates to your recovery.
A professional counselor may be able to help with:
confidence
self-esteem
coping skills
social skills
communication skills
maintaining/seeking employment
mental health
managing cravings
relapse prevention
Different therapeutic modalities — e.g. cognitive behavioral therapy (CBT) versus dialectical behavior therapy (DBT) — can also offer different learning opportunities.
Therefore, what addiction counseling looks like, and what it can offer someone with a substance use disorder, can vary somewhat depending on the provider and technique.
Benefits Of Online Substance Abuse Counseling
Unlike traditional, in-person counseling, counseling that is delivered online via a computer or other mobile device can occur anywhere, including in the comfort of one's home.
Although research into internet-based counseling for addiction is limited, studies show there are several benefits this can offer for people who are pursuing treatment.
Accessibility
Lack of access to reliable transportation, a shortage of treatment providers in your area, and other mobility issues are common barriers to addiction treatment.
Online counseling, therefore, can be helpful in that it doesn't require you to drive or travel somewhere in order to receive treatment from a licensed behavioral health provider.
Convenience
Similar to its accessibility, getting help from an online counselor or case manager can offer greater flexibility for working professionals or students who have full schedules.
Retention
Some studies show that people who access online counseling may be less likely to drop out of their treatment program, compared to those who attend therapy sessions in-person.
Better treatment retention can improve a person's chances for maintaining recovery and reduce the likelihood of relapse.
Potential Drawbacks Of Online Addiction Counseling
Online drug or alcohol abuse counseling can be the best option for some, but it can have potential drawbacks that might make it less effective for others.
Potential drawbacks of online individual or group counseling:
Technical Issues With Online Counseling Options
Unstable access to a wireless internet connection, or inconsistent Wi-Fi access, can be a barrier to addiction treatment that's delivered through a web-based platform.
Other device issues — like a problem with your phone or computer's hardware — can also occur in online therapy and could interrupt your treatment and deter participation in future sessions.
Cost Of Online Addiction Or Mental Health Counseling
Many insurance plans cover telemedicine and/or online counseling, but this may not be true for all. Further, if you're paying out of pocket, therapy can sometimes be cost-prohibitive.
If the cost of rehab is a concern, you might consider looking for a therapist who can offer an addiction treatment payment plan, a sliding scale option, or verify they accept your insurance.
How Do You Access Online Counseling?
Online therapy for addiction is delivered by way of a secure, HIPAA-compliant digital platform that can ensure your right to privacy during your counseling sessions with a provider.
A therapist may offer an addiction counseling program through a private practice, a mental health counselor platform like BetterHelp, or through an accredited rehab center.
Where Can You Find Online Addiction Counseling?
If you're looking for online addiction counseling for yourself or a loved one, there are a few ways to find a qualified substance abuse counselor.
Your options include:
seeking a referral from a healthcare provider
searching an online directory of addiction therapists
calling our helpline for vetted treatment providers
Find Addiction Telehealth And Other Treatment Options Today
At FreeRehabCenters.net, we're proud to connect people with addiction, and their families, to affordable, high-quality treatment options to help promote recovery.
To find the best outpatient addiction counselor for you, or to find a drug rehab program, call our hotline to speak with a representative today.
Published on August 24, 2022
This page does not provide medical advice.
See more
Article resources
Free Rehab Centers aims to provide only the most current, accurate information in regards to addiction and addiction treatment, which means we only reference the most credible sources available.
These include peer-reviewed journals, government entities and academic institutions, and leaders in addiction healthcare and advocacy. Learn more about how we safeguard our content by viewing our editorial policy.