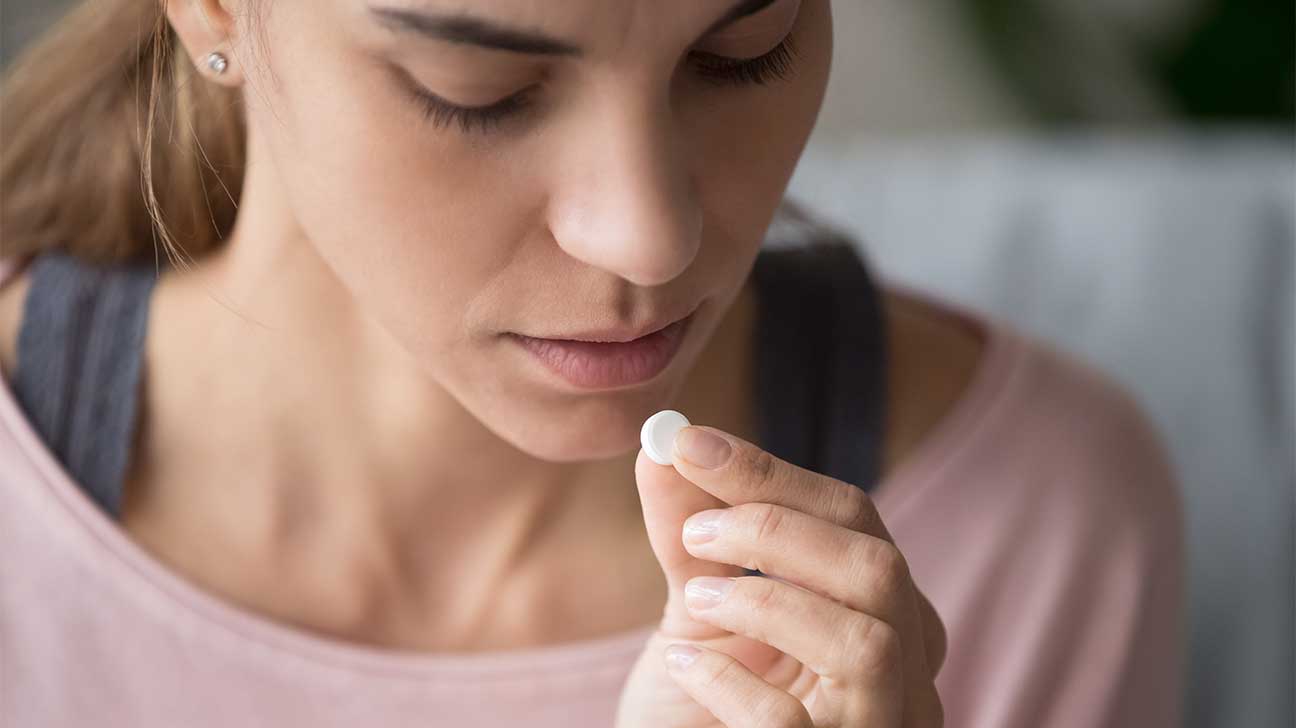 Many Americans, including adolescents and young adults, misuse prescription stimulant medications for their euphoric effects — that is, to feel a "high."
Dexedrine, a brand name for dextroamphetamine, is one example of a drug that is misused for this purpose. Unfortunately, taking Dexedrine to get high can be dangerous.
Here you'll find more information about the effects of Dexedrine, risks and dangers, and available treatment options for Dexedrine abuse and addiction.
What Kind Of Drug Is Dexedrine?
Dexedrine belongs to a class of drugs known as central nervous system stimulants. It contains the active ingredient dextroamphetamine, which is also found in other medications.
Dexedrine was first approved by the U.S. Food and Drug Administration (FDA) in 1976 to treat attention-deficit/hyperactivity disorder (ADHD) and narcolepsy.
This makes it similar to drugs like:
Adderall (amphetamine/dextroamphetamine)
DextroStat (dextroamphetamine)
Procentra (dextroamphetamine)
Ritalin (methylphenidate)
Concerta (methylphenidate)
What Does Dexedrine Do?
Dexedrine can help improve focus for people with ADHD by changing the amounts of natural chemical substances in the brain (i.e. neurotransmitters) like dopamine and serotonin.
This can help with:
impulsivity
inattention
concentration
disorganization
Dexedrine can legally be prescribed by a healthcare provider for children, teenagers, or adults with ADHD or narcolepsy.
However, it is also sometimes acquired and misused by people without these conditions for nonmedical use.
What Are The Side Effects Of Dexedrine?
Like other drugs used for the treatment of ADHD, Dexedrine can cause certain side effects in those who use it, even when it is taken as prescribed.
Side effects of Dexedrine can include:
dry mouth
headache
constipation
reduced appetite
weight loss
changes in sex drive/ability
Dexedrine can also worsen or exacerbate symptoms of certain mental health disorders, including bipolar disorder and schizophrenia.
Are There Serious Side Effects To Dexedrine Drug Abuse?
Serious side effects from taking Dexedrine, like verbal tics, dizziness, speech difficulties, heart problems, and seizures can occur.
Misusing Dexedrine by, for instance, taking higher doses, snorting tablets, or taking it for nonmedical purposes, can cause worsened side effects, including cardiovascular issues.
Risks And Dangers Of Dexedrine Abuse
Taking Dexedrine with or without a prescription in order to get high is not harmless.
Dexedrine is a Schedule II controlled substance that is intended to be taken as prescribed by a qualified clinician. Misusing this drug does carry serious risks and potential dangers to health.
Associated risks of Dexedrine abuse include:
accidental overdose
high blood pressure
racing heart rate
irregular heartbeat
chest pain
psychosis (e.g. hallucinations, severe paranoia)
cardiomyopathy (heart muscle disease)
negative interactions with psychiatric medications (e.g. antidepressants)
sudden death
Beyond immediate risks of misuse, Dexedrine abuse can also lead to issues with drug dependence, drug cravings, and psychological addiction.
Regular misuse can also lead to symptoms of a crash. That is, after the effects of the drug wear off, you may feel withdrawal symptoms such as depression, tiredness, and irritability.
Why Do People Take Dexedrine To Get High?
Adolescents, college students, and other young adults in particular are a high-risk group for abusing ADHD medications like Dexedrine because of misconceptions about their use.
Sometimes referred to as "smart pills," there's a belief that stimulants can help improve academic or work performance, and have other benefits like a boost in energy.
But misusing Dexedrine for these effects (as well as euphoria) can cause serious problems, and can lead to substance use disorder without intervention, which may require treatment.
Treatment For Dexedrine Abuse And Addiction
Substance abuse is a serious problem that can become worse over time. If you feel unable to stop or cut down on your misuse of Dexedrine on your own, it may be time to consider treatment.
Treatments for Dexedrine abuse include detoxification (detox), behavioral therapy, medication management, counseling, peer support groups, and other addiction treatments.
Does Insurance Pay For Dexedrine Addiction Treatment?
Many treatment centers do accept health insurance to help cover the cost of a client's addiction treatment, including addiction to prescription drugs like Dexedrine.
Which insurance plans are accepted by a treatment provider can vary. If you don't have insurance, or can't find a treatment provider who accepts your insurance, other options may be available.
For instance, a payment plan, applying for a treatment scholarship, or looking for a state-funded rehab center that offers free or low-cost treatment services.
Find Affordable Addiction Treatment Today
Cost is a common barrier to addiction treatment. If you're looking for a free drug rehab program for yourself or a loved one who's addicted to Dexedrine, we may be able to help.
Call our helpline today to find a treatment program for stimulant drug abuse today.
This page does not provide medical advice.
See more
Article resources
Free Rehab Centers aims to provide only the most current, accurate information in regards to addiction and addiction treatment, which means we only reference the most credible sources available.
These include peer-reviewed journals, government entities and academic institutions, and leaders in addiction healthcare and advocacy. Learn more about how we safeguard our content by viewing our editorial policy.