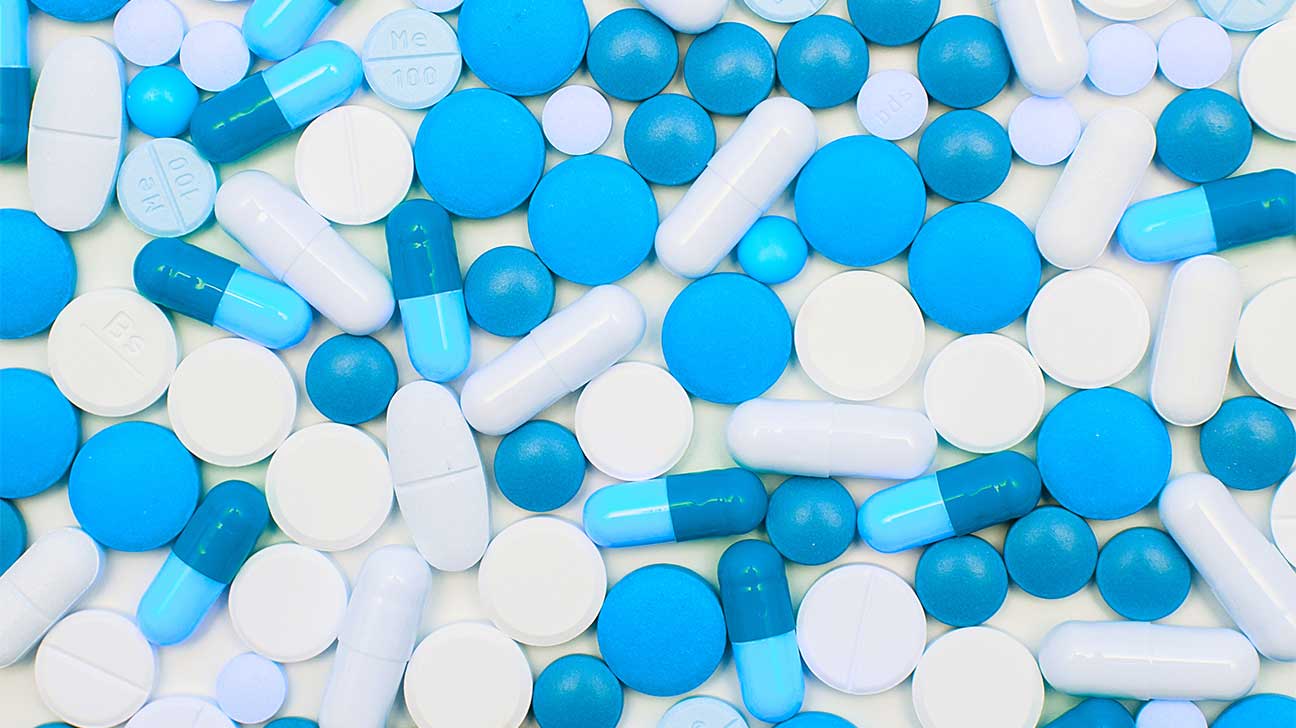 The U.S. Centers for Disease Control and Prevention (CDC) recently released updated guidelines on the use of prescription opioids for the treatment of acute and chronic pain.
This is the first time that recommendations for opioid prescribing have been revised since 2016, one year before the U.S. opioid crisis was officially declared a public health emergency.
What Is The Purpose Of The CDC Guidelines For Opioids?
The CDC's opioid guidelines are a clinical tool meant to provide a roadmap, or recommendations, for healthcare providers who treat patients with pain conditions.
These guidelines are for:
improving communication between doctors, patients, and caregivers about the risks and benefits of pain treatments (including opioids and non-opioid pain medication)
improving the quality of life, function, and well-being of patients with pain conditions
reducing and addressing potential harms of opioid use, including opioid misuse, overdose deaths, and opioid use disorder
helping clinicians identify when and if opioid therapy is appropriate
informing decision-making of patients and clinicians when it comes to opioid use
updating recommendations on starting opioid dosages and dosage thresholds
promoting equitable access to effective pain management across health systems
These guidelines, however, do not apply to clinical practice recommendations on pain management for sickle-cell disease, cancer-related pain, palliative care, or end-of-life care.
What Are Opioids Prescribed For?
Opioids, such as morphine, oxycodone, and fentanyl, are drugs that are generally prescribed for pain management purposes, due to their pain-relieving capabilities.
Opioids can be prescribed for:
acute pain
subacute pain
chronic pain
pain caused by other medical conditions
Unfortunately, opioids can also be addictive, cause dependence, and lead to overdose if they are taken in very large quantities or mixed with other drugs.
Since 1999, over half a million people in the U.S. have died of a drug overdose, with the majority involving some form of opioid.
While illicit, rather than prescription opioids, have been responsible for most opioid-involved overdoses in recent years, doctors have become more fearful/wary of prescribing these drugs for liability and safety concerns.
What Are The New Guidelines For Opioid Prescriptions?
In November 2022, the CDC released updated and expanded recommendations for prescribing opioids.
The guidelines are voluntary and are meant to be flexible, depending on each individualized patient's treatment needs.
The federal health agency emphasizes that there is no "one size fits all" solution to pain treatment or the use of opioids as a short-term or long-term treatment for a pain condition.
What the 2022 guidelines include:
Guidelines For Acute And Subacute Pain Management
According to Bloomberg Law, prescribing guidelines released in 2016 largely focused on the use of opioids for treating chronic pain. The updated guidelines, however, expand this scope.
Guidelines released in 2022 include recommendations for clinicians on the use of opioid therapy for chronic pain, as well as acute pain and sub-acute pain — that is, pain that lasts more than one month.
Initiating Opioids For Pain Management
The CDC's 2016 guidelines called on prescribers to limit initial prescriptions to three days or less and highlighted non-opioid treatments as the preferred method of treating chronic pain.
This, and other recommendations within those guidelines, led to a reduction in opioid prescriptions, including for patients with chronic pain who'd developed opioid dependence.
The 2022 guidelines provide updated and expanded recommendations for:
starting dosages for acute, subacute, and chronic pain
opioid drug formulation
opioid tapering
evaluating the benefits and risks of initiating opioid treatment
clinicians' approach to increasing doses
Clinical Audience
The CDC's 2022 guidelines expand the audience of clinical professionals for which they are intended.
The guidelines now apply to primary care professionals — including nurse practitioners and family physicians — as well as other inpatient and outpatient clinical providers.
This includes:
occupational medicine physicians
dentists/oral health clinicians
obstetricians/gynecologists
neurologists
emergency care clinicians
physical medicine and rehabilitation professionals
surgeons
The expansion of the guidelines' clinical audience is meant to help inform treatment decisions that are safe, effective, and evidence-based as part of a patient-centered care approach.
Non-Opioid Alternatives For Pain
The updated guidelines include additional considerations and recommendations for using non-opioid therapies for clinical pain management.
This includes potential pain management alternatives such as:
acetaminophen (the active ingredient in Tylenol)
topical or oral non-steroidal anti-inflammatory drugs (NSAIDs)
pregabalin or gabapentin
nonpharmacological therapies (e.g. ice, heat, elevation, rest, physical activity)
In line with the 2016 guideline recommendations, the CDC holds that non-opioid therapies are still the preferred method of pain management for subacute pain and chronic pain.
Weighing the risks and benefits of opioid use for acute, subacute, and chronic pain is recommended.
Why Did The CDC Change Their Opioid Guidelines?
The guidelines released in 2016 have been criticized for being too restrictive.
Although they were voluntary, many clinicians used that guidance to justify cutting patients off from opioids or taking them off of the drug(s) too quickly.
In addition, more than half of the states passed laws limiting initial opioid prescriptions in the wake of that guidance.
Some doctors have said they were forced to cut patients off, and research shows this led to devastating outcomes for many patients — including decreased quality of life, turning to illicit opioids for pain relief, and suicide.
The updated guidelines incorporate new data intended to allow for greater flexibility, while emphasizing the importance of considering both the risks and benefits of opioid treatment.
How Common Is Prescription Opioid Abuse?
Prescription opioids remain some of the most commonly misused prescription drugs.
But opioid prescriptions have declined in recent years — largely driven by laws and policies enacted after the release of the CDC's 2016 guidelines on opioid prescriptions.
This has led some to turn to the illicit drug market for opioids, which can be very dangerous.
Drugs bought on the street are not regulated and may contain any number of additives, fillers, or other very powerful or addictive substances.
What Are The Risks Of Prescription Opioid Abuse?
Prescription opioid abuse can lead to severe dependence and opioid use disorder, also known as opioid addiction. This is associated with several serious health risks, including the risk of overdose.
Overdose can be treated with naloxone, a drug capable of blocking the effects of opioids in the brain.
But thousands of people in the U.S. still die of drug overdose involving opioids (mostly synthetic, illicit opioids other than methadone) each year.
Prescription opioid abuse can also have an impact on your social life, relationships, physical health, and mental health.
Treatment For Opioid Abuse And Addiction
Millions of Americans in the United States are affected by some form of substance abuse or addiction. If this describes you or a loved one, you're not alone.
For more information about opioid abuse, or to find a drug treatment provider near you, call our helpline to speak with a specialist today.
This page does not provide medical advice.
See more
Article resources
Free Rehab Centers aims to provide only the most current, accurate information in regards to addiction and addiction treatment, which means we only reference the most credible sources available.
These include peer-reviewed journals, government entities and academic institutions, and leaders in addiction healthcare and advocacy. Learn more about how we safeguard our content by viewing our editorial policy.